Thousands May Be Held In China's New COVID Quarantine Camp
China is preparing to undertake new measures to prevent the spread of the coronavirus by building an enormous quarantine camp that will house more than 4,000 people.
The camp is located just outside of Shijiazhuang, China, in the provincial capital of Hebei, where a strict lockdown was issued on Jan. 8 after a surge in coronavirus cases emerged in the country after the Lunar New Year.
To control the virus surge in Shijiazhuang, officials have moved 12 villages of 20,000 people into centralized quarantine facilities to help control the spread of the virus and perform contact tracing and testing, Chinese state media outlet CGTN reported via CNN.
At full capacity, the quarantine camp will hold 4,160 residents after begin expanded from an initial 3,000 people, Shijiazhuang Deputy Mayor Meng Xianghong said on Tuesday (via CNN).
The mayor continued by saying that 4,000 construction workers performed "six days' and nights' work" to complete the first phase, which started on Jan. 13 and is now ready for use.
The facility went up in 138 hours with the second phase of construction currently underway, the Daily Mail reported.
According to CCTV, a state-owned broadcaster (via CNN), each room within the camp will measure 18 square meters or about 194 square feet and include an en-suite bathroom and shower, desks, chairs, beds, Wi-Fi, and television set. The camp covers 108 acres, the Daily Mail said.
The news of the quarantine camp comes as China reports 103 new positive cases of the virus, 58 asymptomatic infections and its first COVID-19 death in 242 days on Jan. 6 in Hebei.
China has reported over 98,400 coronavirus cases and over 4,800 COVID-19 deaths, according to data from Johns Hopkins University.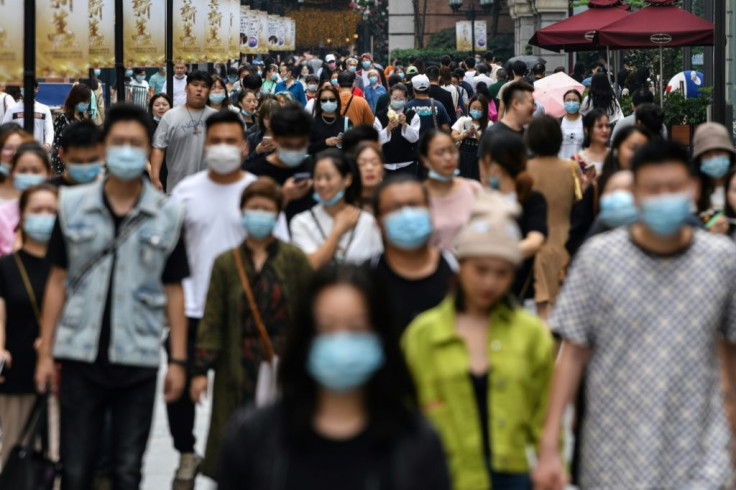 © Copyright IBTimes 2023. All rights reserved.