Three Killed In Mortar Attack On Damascus - Syrian state TV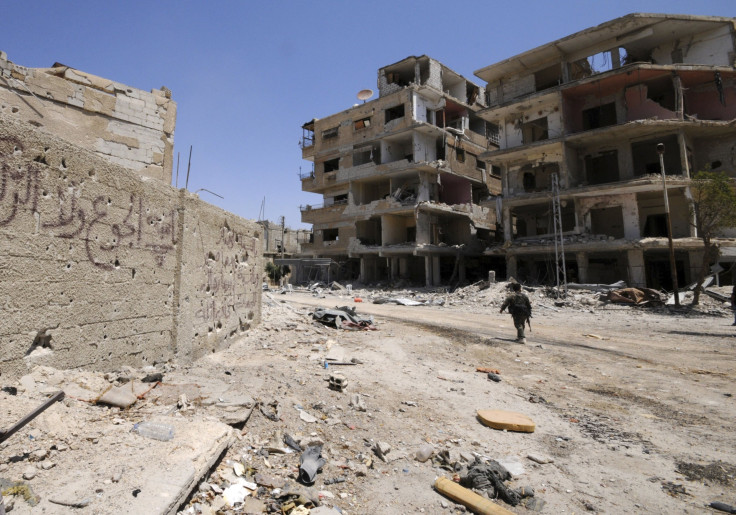 A mortar bomb killed three people and wounded 12 more in a marketplace in northeast Damascus on Sunday, Syrian state television reported, after months of relative calm in the capital.
The bomb exploded in a market in Saroujah district just northeast of the city center, the report said, citing a source in the capital's police headquarters. It described it as a "terrorist attack" without giving further details.
There was no immediate claim of responsibility but insurgents based in the Eastern Ghouta region near Damascus have carried out rocket and mortar bomb attacks on the capital in the past.
Damascus, the seat of Syrian President Bashar al-Assad's government, came under heavy bombardment in late 2014 and early 2015.
However in recent months the capital has been mostly shielded from worsening violence elsewhere in the country where insurgent groups have been confronting the Syrian military on several fronts, more than four years since civil war erupted.
(Reporting by Sylvia Westall; Editing by Rosalind Russell)
© Copyright Thomson Reuters 2023. All rights reserved.