Tiger Woods Addresses Retirement Rumors, Touts Health Before British Open 2015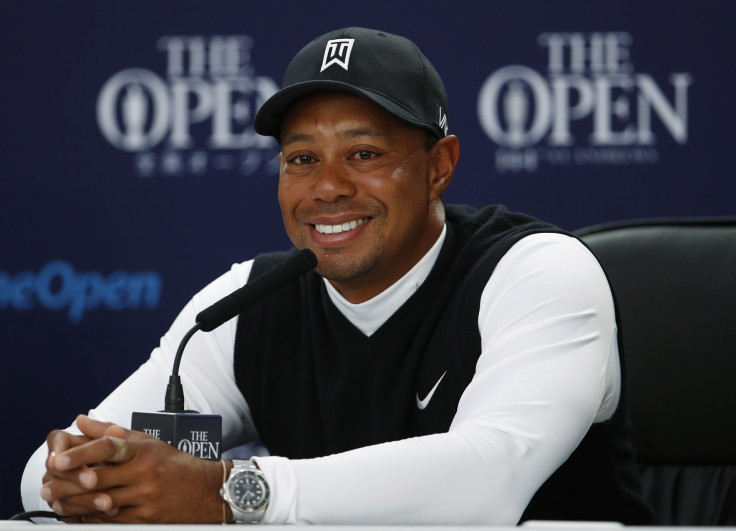 It's been nearly two years since Tiger Woods last won a PGA Tour event, but the 39-year-old confirmed Tuesday that he has no plans to retire. Speaking at a press conference ahead of the British Open in Scotland, Woods addressed the state of his health and rumors that his recent poor play could cause him to leave competitive golf in the near future.
"Well, retirement? I don't have any AARP card yet, so I'm a ways from that," Woods said, according to ESPN. "I feel like my body is finally healed up from the surgery last year. They say it takes you about four to six months to get back, but I've heard a lot of guys on tour who have the surgery and other athletes who say it takes a year to get back."
Woods hasn't won a PGA Tour event since 2013 and has struggled to bounce back from a surgery last year to repair a pinched nerve in his back. Aside from a solid performance at the 2015 Masters Tournament in April, Woods has missed two cuts and failed to finish in the top-25 at his last four events. He's now the world's 241st-ranked golfer, USA Today noted.
He played so badly in January at the Waste Management Phoenix Open that he took a self-imposed hiatus from the PGA Tour to focus on his health and his mechanics. Critics suggested Woods was afflicted by a case of the "chipping yips" – a psychological issue that affects physical performance – due to the collapse of his once-feared short game.
But Woods shot -7 at The Greenbrier Classic earlier this month – an encouraging sign after his previous issues. He expressed excitement about his return to St. Andrews, where he's won twice before.
"I'm very excited. Very excited to be here at the home of golf. I've always loved this golf course – from the first time I played it back in '95 – so it's just something special about it. It's nice to be out there on the course and see it and feel it again, to be able to hit all the shots," Woods said.
© Copyright IBTimes 2023. All rights reserved.