Tiger Woods, Jack Nicklaus Are 'Arrogant,' Golf Legend Claims
KEY POINTS
Golf legend and instructor Butch Harmon said Tiger Woods and Jack Nicklaus are both arrogant pricks
Harmon is certain that arrogance is needed to become a great champion
Woods revealed that he wanted to hit somebody after Muhammad Ali punch his ribs
Golf legend and coach Butch Harmon claims that Tiger Woods and Jack Nicklaus are both "arrogant p----s."
Woods and Nicklaus are both icons of golf. With a staggering 33 major champions combined, everybody could make a lazy comment that the pair are definitely in the same footing. However, Woods' former long-time coach Harmon may have know a little bit more about why two of the greatest athletes in the world managed to dominate the sport for a very long time.
In an Instagram Live chat with his son Claude Harmon III (via Golfmagic.com), Harmon explained why Woods and Nicklaus have been so dominant over the years. According to the legendary instructor, he was never surprised that a man like Woods would go on to win 15 majors and counting in his stellar career.
Harmon claimed that in a competitive sport such as golf, someone needs "a streak of arrogance" to become a champion. Apparently, he happened to witness that first-hand in both Woods and Nicklaus.
More importantly, Harmon emphasized that in order to maintain a great level of competitiveness and confidence, a golfer has got to "have a lot of pr—k" in him.
"You absolutely need a streak of arrogance to be a great champion, to be the best at what you do. You've got to have a lot of p----k in you. You have to be that kind of guy when you walk between the ropes," Harmon explained.
"Tiger's definitely that way — guys like him just want to cut your heart out. A certain Jack Nicklaus thought that way too, and he had that dose of arrogance you need. But you would never know it by his demeanour," Harmon added.
Harmon worked with Woods for a quite some time and he got to witness how the reigning major champ get along with his peers outside the course. As per the veteran instructor, along with Woods and Nicklaus, they would sometimes have a dinner and beer together but once the pair set foot on the golf course, there will be no holds barred.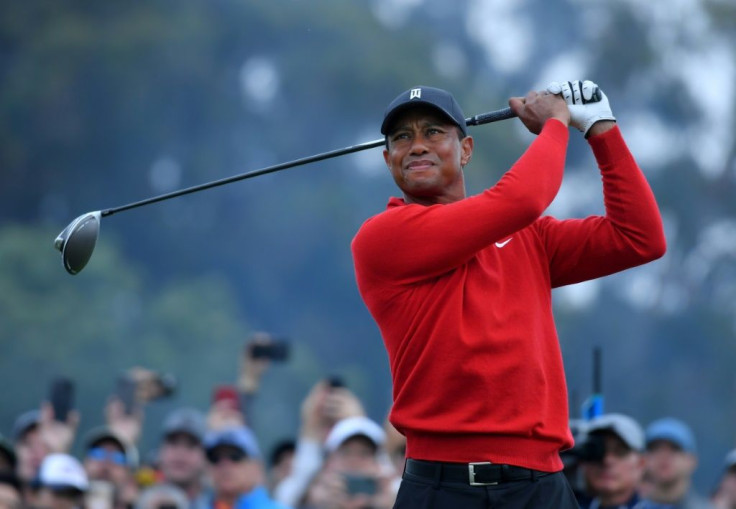 While Harmon claims that Woods is a different beast inside the course, there were very few reported occasions where the golf icon had shown an alter ego. However, Woods revealed in a recent interview with Golf Digest that he once wanted to hit somebody after getting punched in the ribs by the late boxing great Muhammad Ali.
"I'm in line at the front desk and I get hit in the ribs, my right ribs. And it hurt. And I whip around and I'm thinking I'm just going to hit somebody. I was so pissed. I look around and it's Muhammad Ali," Woods recalled.
© Copyright IBTimes 2023. All rights reserved.