Tiger Woods Responds To 'Sunday Red' Tributes: 'You Are Truly Helping Me Get Through This Tough Time'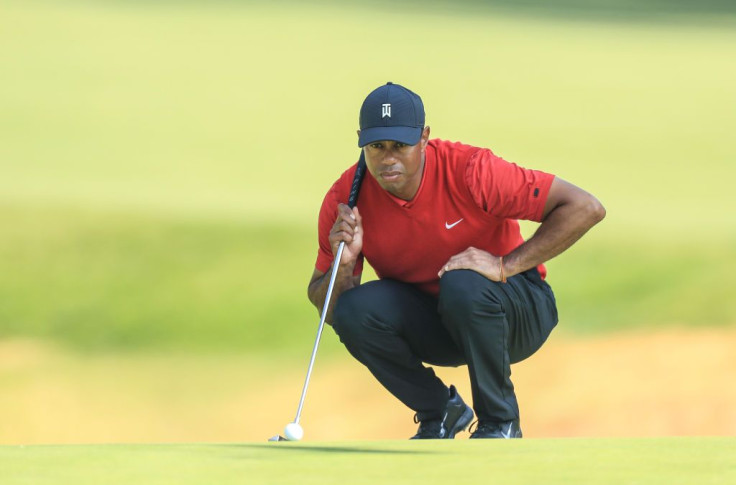 KEY POINTS
Players from the PGA and LPGA paid tribute to Tiger Woods
Woods was involved in a vehicular accident last week
Woods is recovering in the hospital after receiving treatments for his injuries
The golfing world paid tribute to all-time great Tiger Woods on Sunday by wearing red shirts and black pants.
Woods was involved in a single-vehicle car accident late last week and sustained multiple injuries, including a shattered ankle and a couple of fractures. The good news is that he is stable and recovering in the hospital following an emergency operation.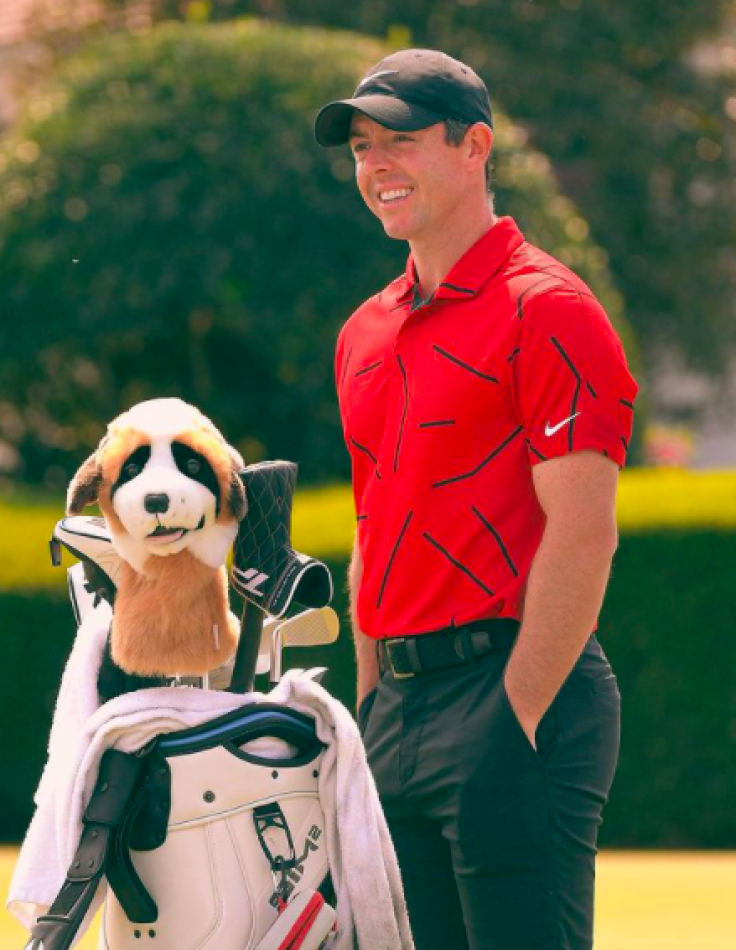 Players from the PGA and LPGA, including Rory McIlroy, Jason Day, Tommy Fleetwood, Tony Finau, Annika Sorenstam, and many others all pulled out their "Sunday Red" shirts and black trousers to pay homage to one of the most respected players in golf history.
Even the maintenance staff at the Puerto Rico Open were in their "Sunday Reds" as well.
The ultimate tribute, however, came from 24-year old Colin Morikawa, who won Sunday's World Golf Championships-Workday Championship in Florida.
With the win, Morikawa became just the second player to win both a majors title and a WGC title before turning 25 years old. The first player to ever attain the aforementioned feat was Woods.
Woods himself saw the outpouring of support and responded via his Twitter account.
"It is hard to explain how touching today was when I turned on the tv and saw all the red shirts. To every golfer and every fan, you are truly helping me get through this tough time," Woods said in a tweet.
The 45-year-old is considered as one of the best to ever take to the green. Woods is a 15-time majors winner--with five Masters wins, four PGA championships, and three US Open and The Open Championship victories.
Woods enjoyed a career resurgence of sorts when he won the Masters in 2019, eleven years after his last majors tournament win.
© Copyright IBTimes 2023. All rights reserved.