Tiger Woods Reveals What He Would've Become If It Wasn't For Golf
KEY POINTS
Tiger Woods discusses some of the most interesting things about his career and personal life
Woods has always wanted to join the Navy
The 15-time major champion also divulges his favorite sport other than golf
Tiger Woods is arguably the greatest golfer of all time. However, there was something he always wanted to do other than the sport he catapulted him to superstardom.
With an array of accolades to his name, Woods has somewhat enjoyed an illustrious sporting career. But like any other athlete, the 15-time major champion could've been anywhere else if it wasn't for his exceptional skills.
In a recent "Rapid Fire" interview with PGA Tour, Woods was asked "If you weren't a professional golfer, what would you be?" Without hesitation, the 44-year-old came clean and revealed his desire to serve his country.
"I would be in the military," Woods replied. "One of the things that (urged me) – my dad was in the military. He was in special forces. And one of the things (was) that if my golfing career didn't work out, I was going to join the military."
"So it was one of the two," he continued. "So either a professional golfer or being in the military and serving."
Apparently, Woods was telling it like it is. In fact, most of the people close to him knew he always wanted to quit golf and join the Navy, ESPN's Wright Thompson reported.
"The goal was to make it through BUD/S," Woods' friend who knew about the training said in 2016. "It had nothing to do with golf."
The friend added that not even breaking Jack Nicklaus' record of 18 majors was enough to make Woods reconsider his thoughts about joining the Navy. At the time, exceeding golf legends wasn't as important to the prodigy as it was to the golfing media and fans.
"It was very, very serious," the friend pointed out. "If he had had a hot two years and broken the record, he would have hung up his clubs and enlisted. No doubt."
Despite heavily considering joining the military in the past, Woods has always loved sports. In the same PGA Tour interview, the 82-time PGA Tour winner was also asked to name his "favorite sport other than golf."
Woods has been an avid Los Angeles Dodgers fan, so it was no surprise that he proudly talked about his favorite Major League Baseball team in his response.
"Right now, as we speak, my Dodgers are playing," he explained. "And so we're in the World Series, and if that TV turns on right there, then you'll see [Clayton] Kershaw on the bump right now."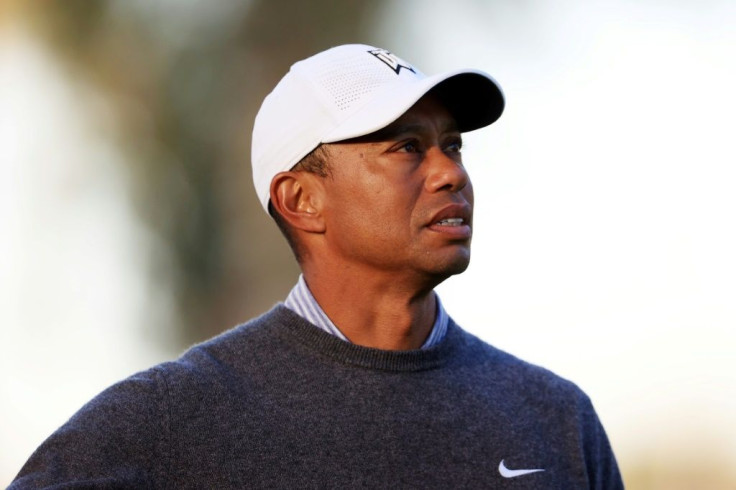 © Copyright IBTimes 2023. All rights reserved.