Tinder Sexual Harassment Suit Is Latest Example Of Tech's Misogyny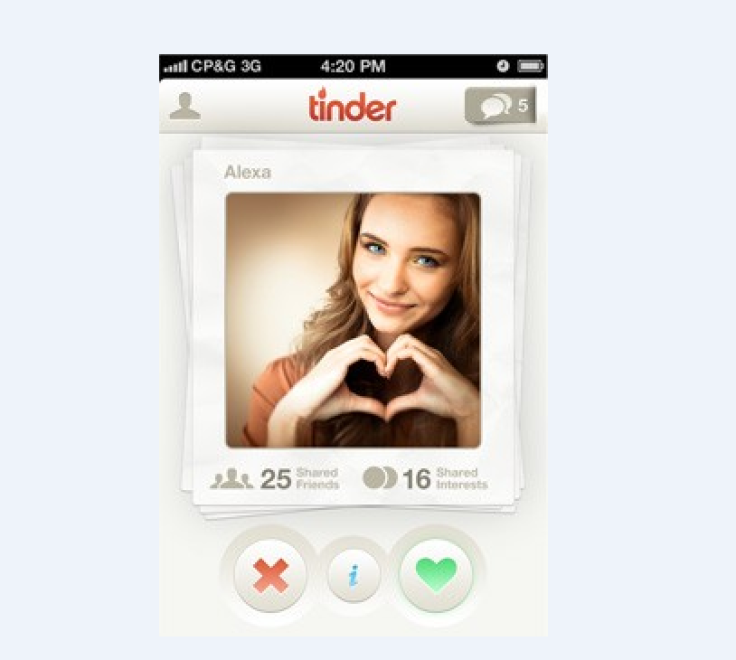 If the recent wave of troubling headlines is any indication, sexual harassment has become as routine in tech as venture funding. In the latest disturbing allegations from inside the technology industry, executives at Tinder, the popular dating app, are accused of demeaning a female co-founder as a "whore" before ultimately forcing her out of the company.
Whitney Wolfe, a former vice president of marketing, claimed in a suit Monday that Justin Mateen, Tinder's chief marketing officer, created a "frat-like" atmosphere by regularly using racist and sexist language, only to orchestrate Wolfe's dismissal when she tried to stop the harassment. The accusations are hardly unique to Tinder, but the latest in a string of suits drawing attention to the gender issues in tech. Far from a meritocracy, Silicon Valley, with the lawsuits together with dismal diversity in employment, is starting to look like nothing more than an inaccessible boy's club.
In Monday's suit, Wolfe describes enduring 18 months of harassment and abuse beginning when her romance with Mateen ended. The allegations include instances where Mateen called Wolfe "a desperate loser" during a marketing meeting and spread rumors that she was an alcoholic. When bringing up her concerns to Tinder CEO Sean Rad on multiple occasions, Wolfe said, she was told her job was to "keep Justin calm," not act like a "dramatic or emotional girl."
Wolfe, who came up with the name "Tinder" and affiliated with the company from the beginning, was designated a co-founder in November 2012 but lost that title a year later, after she said Mateen told her that having a "girl founder" would devalue the company.
Tinder's parent company InterActiveCorp (NASDAQ:IACI) denied the claims and said Mateen had been placed on leave and denied any instances of abuse, but the case is yet another example of a highly touted technology company being accused of fostering a "brogrammer" culture.
"I hear these stories all the time," said Cindy Gallop, the founder of MakeLoveNotPorn and former chair of the U.S. branch of the Bartle Bogle Hegarty advertising firm. "I've experienced sexual harassment myself and can tell you that every woman in the tech field has been a victim of sexual harassment to some extent."
The depth of the issue has revealed itself in a string of incidents in recent years. Emails sent by Evan Spiegel surfaced in May showing that during his college years (in 2009 and 2010) the Snapchat CEO had freely discussed getting "sororisluts" drunk and once being so intoxicated that he urinated on a young woman lying in bed, among other pleasantries.
The month before, Gurbaksh Chahal, the CEO of RadiumOne, an advertising technology platform, was fired in the wake of a terrible domestic violence incident where he allegedly held his hand over his girlfriend's mouth and nose while threatening to kill her. He was initially charged with committing 47 counts of domestic violence in a single night, accused of flying into a rage and kicking his girlfriend after learning she had traveled to Las Vegas with another man.
Gallop said it's common for technology conferences to turn into drunken affairs where even some of the most respected executives can be seen groping their female co-workers. Yet she stressed that the problem is hardly confined to Silicon Valley.
"When you have a male-dominated industry where the number of women in any context is less than the number of men, what you end up with is the feeling of a boy's club and an implicit impression that the masculine-only world view is fine," she explained. "What that leads to is an unconscious feeling that behavior like this is okay."
Not only is the gender gap at top tech firms a cause for concern, so is the lack of diversity. Employment numbers released by Google Inc. (NASDAQ:GOOGL), Yahoo Inc. (NASDAQ:YHOO) LinkedIn Corp. (NASDAQ:LNKD), the Hewlett-Packard Co. (NYSE:HPO) and Intel Corp. (NASDAQ:INTC) revealed that a mere 2 percent of the women at Google, Intel and LinkedIn worked at the middle management level.
A previous report in the International Business Times found that 16 percent of administrative support personnel in those companies were female. Similarly, 57 percent of tech jobs at Yahoo were held by Asian employees, but only 17 percent of them were involved in managerial roles.
To avoid being populated by only white males, Gallop said, companies need to directly engage with potential female and minority employees. That so many executives are named in lawsuits is evidence that too few companies make equality a priority. It's also essential for current male employees to speak up when they see their co-workers marginalized, either to their face in a meeting as Tinder's Wolfe has claimed or in casual conversations involving only men.
"In order to stand up and call things out you have to be prepared to be deviant and protest against wrong behavior," Gallop said. "If you're in an environment where people in power are operating like this, it can be very difficult for you as a man to speak up and when men overlook things because something would be damaging to their own career prospects, but we really need men to help us with this."
If that doesn't happen, she warned, the notion that sexual harassment is permissible will only become more entrenched.
"What you're seeing in these suits is the absolute tip of the iceberg."
© Copyright IBTimes 2023. All rights reserved.