Tom Wheeler Receives Senate Confirmation To Head FCC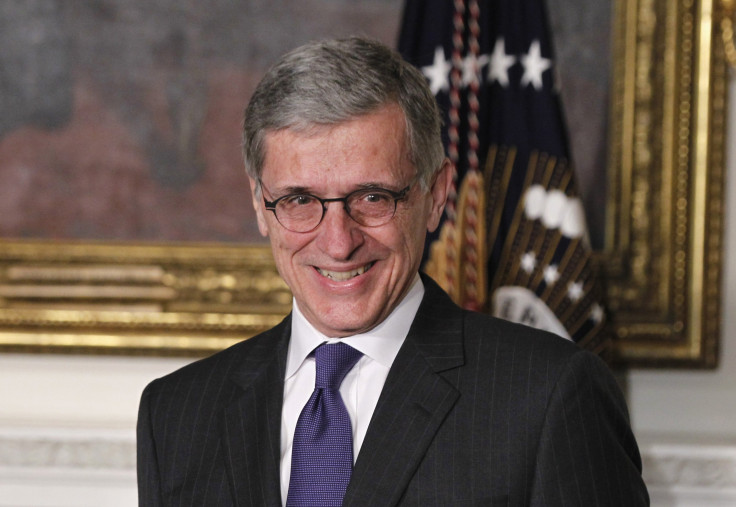 The U.S. Senate approved the appointment of Tom Wheeler as the new chairman of the Federal Communications Commission, or FCC, on Tuesday, ending an impasse over the appointment of two top FCC officials, after Republican lawmakers lifted their opposition.
Tom Wheeler, President Barack Obama's choice for the FCC job, succeeds Julius Genachowski, who helmed the organization since 2009 before stepping down in May. The Senate's confirmation came after Sen. Ted Cruz (R-Texas) said earlier on Tuesday that he had withdrawn his opposition against the nomination after holding talks with Wheeler, and receiving assurance that the FCC would not seek new disclosure regulations affecting sponsors of political advertisements.
Some Democratic lawmakers had suggested that the FCC could use its powers to force television networks to disclose details about sponsors of political ads, after attempts to enact legislation to implement such regulations fell through in Congress.
Cruz said in a statement after the meeting that Wheeler told him he "had heard the unambiguous message" that trying to impose new disclosure regulations without Congressional action, "would imperil the Commission's vital statutory responsibilities," and he "explicitly stated that doing so was not a priority."
"Based on those representations, I have lifted my hold on his nomination, and I look forward to working with him on the FCC to expand jobs and economic growth," Cruz said.
Wheeler's nomination in May was broadly cheered by the communications and broadcasting industry, but concerns were also raised on whether the public should be worried that the chief of a body that wields control over the country's telecommunications, Internet services and television industries, could be overly sympathetic to big corporations as a result of his long career as a lobbyist in Washington D.C., according to the Verge.
Mignon Clyburn has been acting FCC chairwoman since Genachowski's resignation, and the FCC's operations were halted due to the government shutdown earlier in October, after most of its 1,700-member workforce was furloughed.
© Copyright IBTimes 2023. All rights reserved.
FOLLOW MORE IBT NEWS ON THE BELOW CHANNELS