Top 10 DeFi Projects To Watch In Q4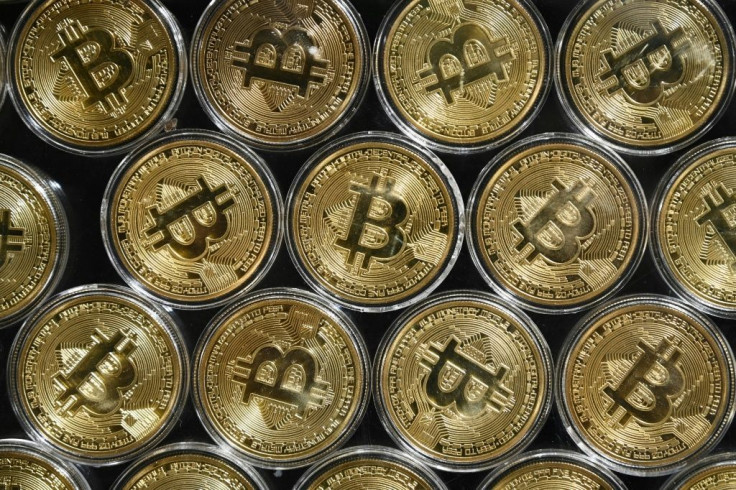 The year 2021 is crawling to an end as we have entered the last quarter of the year, with 2022 fast approaching. Despite some bumps in 2021, the world of blockchain and cryptocurrency has been on an upward trajectory, especially the Decentralized Finance (DeFi) sector. Generally speaking, DeFi also includes gaming and the rising NFT space which has seen the decentralized financialization of digital services, products, and art grow into a mainstream phenomenon.
The DeFi industry first took off in 2020 and has captured the attention of millions of new users looking for both traditional and innovative financial services in a decentralized context. Currently, nearly $100 billion is locked in various protocols that offer services like borrowing, lending, staking, and more. With new protocols and platforms launching at breakneck speed, we compiled a list of ten pre-vetted and promising projects to watch as we move into Q4. These include more traditional DeFi projects, as well as gaming and NFT centric companies.
EQIFI is unique in that it is a DeFi project powered by a regulated and fully licensed bank in EQIBank, and it's this uniqueness that really sets it apart. Headed up by CEO Brad Yasar and Chairman Jason Blick, the team at EQIFI brings vast amounts of experience to the table and is focused on bringing the democratization of global banking services to the forefront.
Utilizing blockchain technology, the project has set up advanced infrastructures for borrowing, lending, and investing in Ethereum, ERC-20 tokens, and selected fiat currencies. As the EQIFI project is powered by EQIBank, it allows for the possibility to gain access to such products as multi-currency bank accounts and credit cards.
Considering it took the team only ten days to achieve the funding goals set for the seed phase and other strategic rounds, it's safe to say that EQIFI is a project worth keeping an eye on!
Scallop is a one-stop solution for cryptocurrency and banking services. The innovative fintech ecosystem allows users to securely hold fiat and crypto assets under one roof.
Scallop offers users regulated and insured 'DeFi powered' GBP and IBAN banking accounts, as well as a digital and banking-grade hardware wallet, for digital assets. It has a suite of ten products, including cards, accounts, exchange and an NFT marketplace - to name a few.
Scallop is going toe-to-toe against traditional banking with digital firepower and it could very possibly change the way that we bank.
WagyuSwap is renowned for being one of the fastest trading platforms in the market, having been built on the Velas Network, which is the fastest blockchain in the industry. It will also be benefiting from the VelasPad, the Velas Network's official launchpad.
This is also in addition to the plethora of projects that will be made available to WagyuSwap through both Velas and the Solana ecosystem. So far, there has been a proven demand for WagyuSwap's offerings as its double IDO on BSCpad and ETHpad sold out in mere hours, driving up the price of its native $WAG to 75 times its initial public sale price.
Besides its traditional token swap options, WagyuSwap also offers a lottery, staking, and a good APY for yield farming which has attracted large liquidity providers.
4. Horizon Finance
As the DeFi market reaches $90 billion, the growing over-collateralization of platforms becomes a big problem for those who use decentralized finance services. Many of them require users to over-collateralize their loans and give up control over assets, which makes lending and borrowing less appealing.
Horizon Finance solves this problem by launching the decentralized market rate protocol, which allows traders to set interest rate expectations and swap between floating and fixed interest rates. The protocol allows participants to deposit their assets with a fixed or floating interest rate, and get rewards according to the interest rate they chose. With Horizon Finance users can generate yield on their assets without relinquishing custody of their funds.
Backed by Alameda Research, the project has raised $1.3 million.
DAO.vc has taken on the ambitious task of bringing blockchain to the world of venture capital. DAO.vc is a decentralized autonomous venture ecosystem which works as a social network, a headhunting platform for freelancers, and a startups marketplace. They also include an acceleration program LaunchLab for startups and two pools for investors. There is a community pool for venture investors and a tokenized pool for cryptoinvestors.
DAO.vc is currently the official provider of the TGEof the Hardcore Fighting Championship, the largest fist Fighting League in the CIS. As the digital VC space grows in Q4, so will DAO.vc and the projects it helps to fund.
Nominex is a prominent cryptocurrency exchange that combines entertainment and trading to provide the best experience for its customers. It's also an excellent platform for DeFi offering users numerous opportunities to earn funds via activities like yield farming and staking.
Users can leverage Nominex's native NMX token to trade crypto with zero fees. In fact, holding a specific number of coins in a liquidity pool allows customers to get paid for trading cryptocurrencies – in addition to generating DeFi rewards. The more assets you have in a pool, the more cryptocurrencies you earn.
On Nominex, you can farm crypto via personal farming or team farming. While each method has its own benefits, the latter is an attractive option for bloggers, influencers, and content creators.
Rokosoft is the creator of Riseonline, a popular game with over 100,000 users that is set to launch a closed beta at the end of September. Within the Rokosoft ecosystem is Roco, the company's native token developed on Avalanche that will be used within Rokosoft's game ecosystems and partner games.
According to Rokosoft, the main purpose of Roco is to "provide NFT solutions, open-source software development kits (SDKs), APIs, game add-ons, virtual items management applications and a payment systems platform service to game developers, content creators and player communities through the blockchain network."
Being at the center of both the play-to-earn movement and recent Avalanche mass appeal, Rokosoft is an important network participant for game developers, designers, digital collectors, and gamers. Keep an eye on their upcoming developments.
Heroverse is an innovative gaming experience that combines Match 3 Puzzles with RPG in a play-and-earn model. Unlike the majority of NFT games that only focus on earning, Heroverse focuses on a player's holistic experience, including off of the game, to create a play-and-earn balance. Within the game, Hero's can become stronger with the price movements of crypto, creating a more native experience for crypto-first gamers.
Within the game economy, both a pre-minted token (HER) and unlimited token (HRE) will be utilized - the former being a governance token and the latter being the in-game currency. Users will be able to create Heroes by buying a Limited Hero Box upon the game's launch or by summoning a Hero via sacrificing HER tokens. Heroes can then be traded and rented on the game's marketplace to allow another earning stream.
Heroverse will launch in November 2021 following a token sale in October 2021.
Good Games Guild (GGG) is a decentralized autonomous organization (DAO) that focuses on non-fungible tokens (NFTs) that are commonly used in blockchain-based games and virtual products. The important distinction between GGG and other competitors is the core belief that everyone deserves the opportunity to earn from gaming, not just competitive gamers.
Even passive gamers can leverage GGG to lend or stake NFTs that can bring passive income and benefit from the infrastructure and resources of the guild. For active participants, staking can also lead to more voting rights within the DAO, exclusive content, and other rewards.
GGG is backed by leading investors and titans of gaming including NGC Ventures, Chromia, Illuvium, and more. Their upcoming IDO is highly anticipated and the company has been adding new partners to help bolster its launch. This is not one to miss.
Gelato Network is a protocol that automates smart contract executions on Ethereum. The company is building the underlying infrastructure enabling reliable automation on top of Ethereum and with it a key part of the Web3 middleware stack, enabling trustless, automated flows of value between all smart contracts and upcoming Layer 2 networks. Gelato Network is currently being used by pioneers in DeFi such as Zerion, Quickswap, Instadapp, and more.
With a recent public sale completed, Gelato Network has officially launched its native token (GEL) and has built a vibrant community of global supporters. In 2020, Gelato Network raised $1.2 million in seed funding from Galaxy Digital, IOSG Ventures, and more. Their
Conclusion
DeFi has proven that it is not just a fad or a phase but a legitimate offshoot of blockchain that is here for the long term. As 2020 wraps up, these DeFi projects are showing great potential to not only deliver innovative goods and services but to completely change the scope of what DeFi can do.
FOLLOW MORE IBT NEWS ON THE BELOW CHANNELS