Top 10 Finance Entrepreneurs & Influencers To Follow In 2022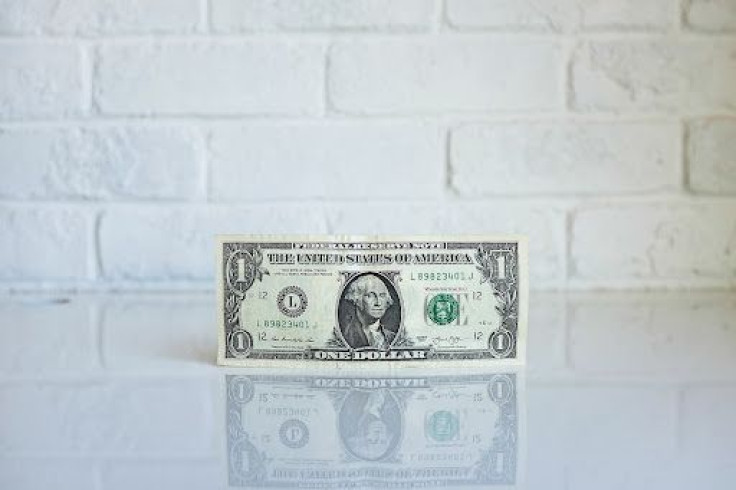 The past few years have put an enormous amount of stress on the global economy. Many existing structures had to be rethought, and many businesses had to revamp their operations. This also had a big impact on financial markets.
Because of this disarray, businesses around the world had to lay employees off and restructure. Consequently, many people lost their jobs. At the same time, trading received a lot of media attention due to the GameStop situation. As a result, many people got interested in finance.
If you are one of these people, or if you just want to know the best traditional finance and fintech opinion leaders to follow, here are some of the top finance entrepreneurs and influencers to follow in 2022.
Kristo Käärmann, CEO of Wise
Kristo Käärmann is the CEO of Wise, which was formerly known as Transferwise. The fintech company offers cheap online money transfers and was founded by the Estonians Käärmann and Taavet Hinrikus in 2010. They met while working in London and are now the first two billionaires of Estonia.
Before he met Hinrikus, who was working at Sykpe at the time, Käärmann worked at Deloitte. The two were continuously losing their money to banks when they were sending money to Estonia. This led them to found Transferwise, which offers a simple but successful solution. Wise offers low and transparent fees and the best possible exchange rate. Further, Users can move their money across 80 countries.
In July 2021, Transferwise went public as Wise on the London Stock Exchange. It still has the same mission of making international money transfers fair, cheap, and simple. Wise has solved the problem that Käärmann previously faced: high fees and unreasonably low exchange rates. Now, millions of people across the world use Wise, and Käärmann has a net worth of $2.8 billion.
Brian Armstrong, CEO of Coinbase
Brian Armstrong is the CEO of Coinbase, which is a cryptocurrency trading platform that aims to create an open financial system for the world. As the world continues to embrace digital currencies, there are some who have already cashed in on the opportunities. Armstrong founded Coinbase in 2012 after joining the Y Combinator startup accelerator program.
Before he founded Coinbase, he worked as a developer at IBM and as a consultant at Deloitte. Further, his role as a software engineer at Airbnb exposed him to the challenges that payment systems may face.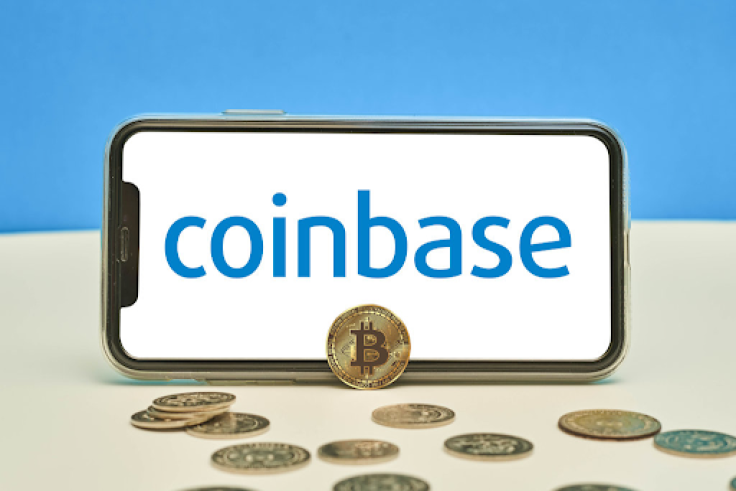 Armstrong is all about business and has a policy of having no political activism at the workplace. By maintaining a mission-focused approach, he aims to avoid internal strife in the company. In 2017, he took the 10th position on Fortune's 40 under 40 list. In 2021, Armstrong was listed on Forbes' 2021 Billionaires List as the second-richest crypto billionaire. Armstrong is still set up for success and has recently launched NewLimit, which aims to extend the human healthspan.
Benjamin Bilski, CEO of NAGA
Benjamin Bilski is the founder CEO of NAGA, which is a fintech company that has developed an innovative socially enhanced financial system with the purpose of creating a unified and seamless experience across personal finance and investing. NAGA's proprietary platform offers a variety of products and services, ranging from trading, cryptocurrencies, and investing to a physical VISA card and social investing features, such as a Feed, a Messenger, and Auto-Copy.
The former professional swimmer has a Master of Science in Management from the EBS University of Business and Law and founded his first business in 2010. Since then, Bilski has become a serial entrepreneur and founded multiple successful businesses. In 2018, he was featured on the Forbes 30 under 30 Technology list.
Marie Tatibouet, CMO of Gate.io
Marie Tatibouet is CMO of Gate.io, one of the largest cryptocurrency exchanges by volume with billions of dollars in daily trading volume. Impressively, Tatibouet joined the company in 2018 and has helped grow Gate.io's user base from 2.5 million to 6 million in just one year, translating to over 200% monthly growth. This rate of growth is a testament to her expertise in targeting and converting retail investors from different geographic regions - something that is certainly in high demand in the fast-growing fintech industry.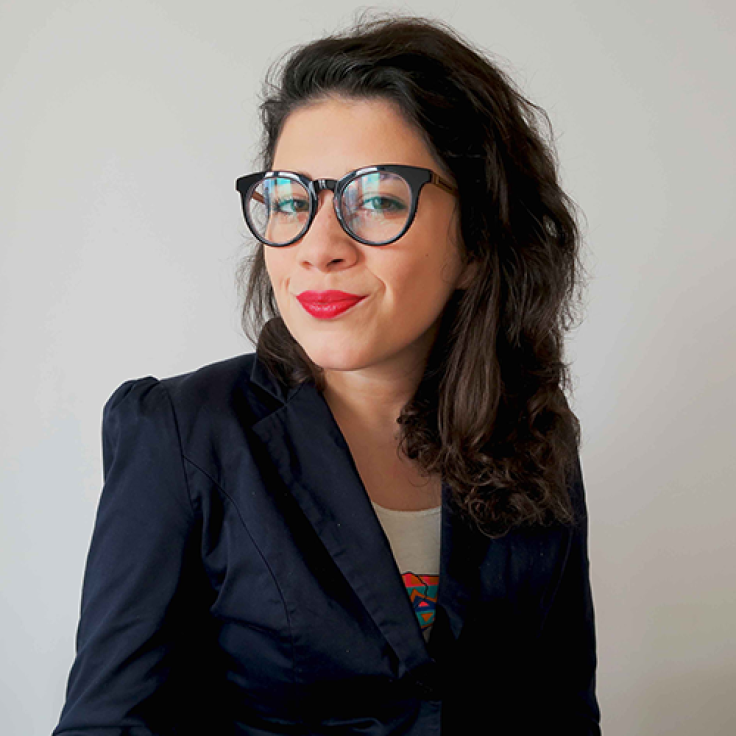 Tatibouet is known as a thought leader and influencer in the crypto and blockchain industries and has been featured as one of the leading women in the sector by Thrive Global and Coin Rivet. Her thought leadership articles have also been published on leading finance and crypto websites in multiple languages.
Edward Fernandez, CEO of 1031 Crowdfunding
If you have ever sold an investment property, then you have likely heard of a 1031 exchange - a vehicle to defer paying capital gains taxes. Yet, if you have ever gone through the 1031 exchange process, you know how costly it can be if the rules and deadlines set by the IRS are not followed precisely. The complexity of this process led Fernandez to found 1031 Crowdfunding in 2014 to create the most straightforward and efficient online platform for 1031 exchange investors.
Fernandez has a lengthy career of over 25 years involving raising over $1 billion of equity from individual and institutional investors through private and public real estate offerings. Serving as CEO of 1031 Crowdfunding, Fernandez has helped grow the company to become the leading real estate crowdfunding platform for 1031 exchanges, with over a thousand exchanges completed to date.
Today, 1031 Crowdfunding has expanded to offer Opportunity Funds, REITs, Bridge Financing Funds, and other alternative investment vehicles, establishing itself as a one-stop shop for real estate investors. Fernandez is particularly excited about the Senior Housing sector, saying: "We are proud to offer exclusive senior housing investments; we believe it will continue to be a favorable asset class due to impressive demographic fundamentals."
Taimur André Rashid, CEO of Auto1 FT
Taimur André Rashid is a finance expert and currently is the CEO of Auto1 FT, which is the leading financial partner of the automotive industry. The German fintech business, which was founded in 2017, offers digital, fast, and simple financing solutions for the used car market and aims to provide innovative financing and support for all areas of the global mobility industry.
Before he joined Auto1 FT, Rashid worked at multiple finance companies, such as S&P Global Ratings and Barclays Investment Bank, which is a UK-based investment banking company. Further, he worked for several fintechs, like the German Solarisbank, which is a Banking-as-a-Service platform.
Nikolay Storonsky, CEO of Revolut
Nikolay Mironovich Storonsky is the CEO and founder of Revolut, which is a fintech company with a revolutionary digital-only banking app. Before he founded Revolut, the British entrepreneur with Russian roots was a trader at Lehman Brothers and Credit Suisse. With this background, Nikolay Storonsky knew he was losing a lot through exchange rate commissions and foreign transaction fees during his travels.
Revolut solves such problems and enables users to make hassle-free payments in various countries and manage their money better with free in-network ATMs. It is all things money, including crypto investment. Storonsky's net worth is estimated to be $7.1 billion, and he owns more than 20% of Revolut.
He studied in Moscow and has a master's degree in physics and another one in economics. He was a state champion swimmer and is now swimming in success, running the most successful UK fintech company. He carries lessons from his previous work experience, such as backing up decision-making with data and logic.
Marcus Schulz, CEO of Volume Trader
Marcus Schulz is the CEO and founder of Volume Trader, which is one of Europe's leading volume traders and instructors. Additionally, the finance entrepreneur and investor is a full-time trader and mentor who is sharing his knowledge and experience. Since he founded Volume Trader in 2017, Schulz has guided more than 1,000 people on their way to becoming more successful traders.
Schulz has a big following on social media, and he is a member of the Forbes Finance Council. He uses his reach to leave a positive impact on his followers and educate them about volume trading and finance.
Vladimir Tenev, CEO of Robinhood
Vladimir Tenev is the CEO of Robinhood, which is a US-based financial services company that is very popular due to its beginner-friendly design and its ease of use. The Bulgarian-American billionaire entrepreneur has a Bachelor's Degree in mathematics from Stanford University.
Further, he has a Master's Degree in mathematics from the University of California, Los Angeles, where Tenev was studying for a mathematics PhD until he co-founded Robinhood in 2013.
Tenev definitely shook up the financial services world by creating Robinhood. The company now employs more than 1,200 people and is worth billions of dollars.
Ronny Wagner, CEO of Noble Metal Factory
Ronny Wagner is the CEO and founder of Noble Metal Factory, which is a successful precious metals trader that offers its clients concepts for securing and increasing their wealth through precious metals. In addition to the Noble Metal Factory, the German finance expert also founded Schule des Geldes ("School of Money"), which offers finance education and coaching.
Wagner has more than a decade of experience and has released several finance-related books. He has been dedicating himself to the topic of finance education since 2008, and he is an established money coach and finance blogger who strives to educate people about all things finance.
FOLLOW MORE IBT NEWS ON THE BELOW CHANNELS