Top 10 Most Surprising Statements from Republican Presidential Debate
SATIRE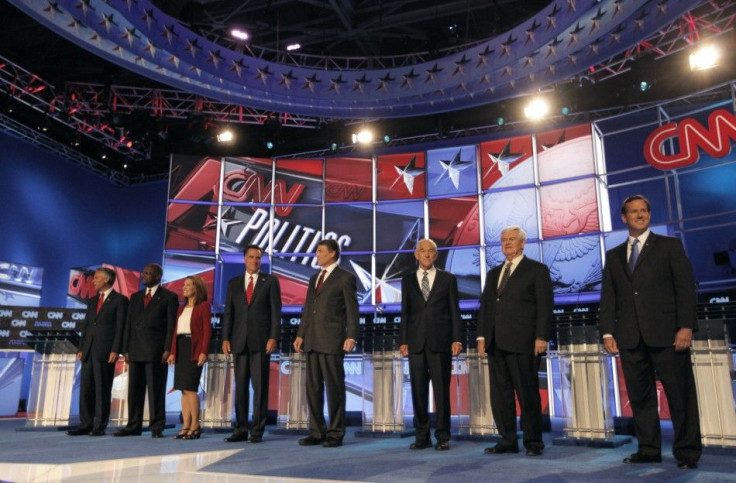 Here are the top ten most surprising statements made by the various Republican presidential candidates during Monday night's debate in Tampa, Fla.
10. "Y'all should try my Godfather's pizza, Mmm-hmmm, my pizzas are lip-smackin' good!" (Herman Cain).
9. "Damn, Mitt, you're almost as handsome as I am!" (Rick Perry).
8. "I, too, had a one-night stand with Glen Rice." (Michelle Bachman)
7. "I hate illegal immigrants – but I sure hope they vote for me!" (Perry)
6. "I also had a one-night stand with Glen Rice." (Rick Santorum)
5,. "Hey, I'm a Mormon, If I win, I'm gonna have a whole buncha First Ladies!" (Mitt Romney)
4, "Wolf, why aren't you asking me any questions?? Wolf??... Wolf??" (Jon Huntsman)
3. "Why am I running for president? Chicks dig washed-up, sleazy, overweight, losers!" (Newt Gingrich)
2. "During my tenure as Texas governor, the Dallas Cowboys have enjoyed 100-percent full employment!" (Perry)
1."I make more in one second than most of you losers make in a year!" (Romney)
© Copyright IBTimes 2023. All rights reserved.