Top French Hotel School Rocked By Abuse Allegations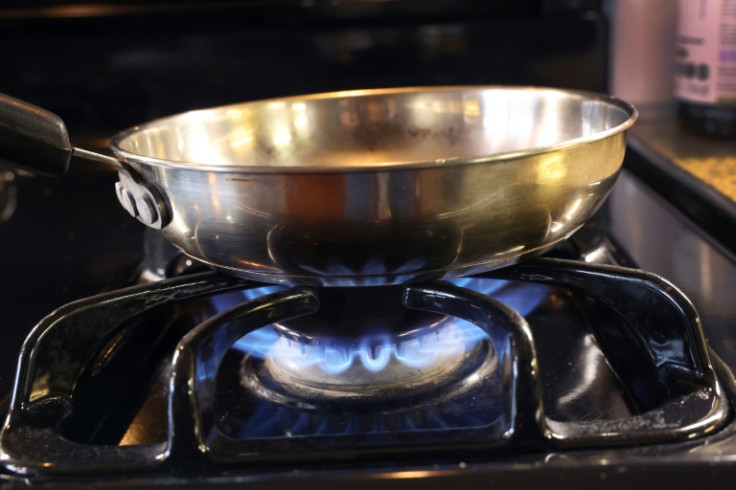 Restaurant apprentices at a top hotel management school in France are refusing to work until bosses crack down on alleged sexual harassment, homophobic comments and insults from teachers.
The Vatel group boasts it rakes in 90 million euros ($99 million) a year through its 50 hospitality institutes across the globe.
But since March 27, around 60 third-year undergraduates in Paris have refused to work in its restaurant to protest the behaviour of certain teachers there.
One female student, who agreed to speak on condition of anonymity, described a toxic working environment from her first year.
"They'd yell at us every day. They'd tell me, 'You're just a piece of shit.' I was so anxious that in the morning I'd cry and in the evening I'd throw up'," she said.
Top French chefs in 2014 publicly called for an end to the "hazing-like violence" that has plagued some of the country's feted kitchens.
More than eight years later, students at Vatel say there is still work to be done.
Third-year trainees have continued to attend classes but refuse to work in the restaurant.
A second female student said its head pastry chef touched her back and stroked her arms from her first week of training.
She reported his "inappropriate behaviour" to management, but "nothing ever came of it", she said.
Both said they often had to comfort first-year students in tears, after the same pastry chef had whispered obscene remarks in their ear or slapped them on the buttocks with a spatula.
A third young woman, like the first two asking to remain anonymous, concurred.
He often "grabbed my neck, asking me what I had done with my boyfriend over the weekend", she said.
The three women said two other chefs also yelled at students.
"They often lose their temper, insult students, tell them they're useless and that they'll never succeed," the third witness said.
One of those chefs knowingly placed a hot saucepan on her hand, burning her, she said.
She said it was disappointing to be in training at a school "so behind the times", when the rest of the industry was cracking down on sexism and bullying.
A fourth student, a young man, said he thought the school should do better for the 11,400 euros each student paid per year in tuition fees.
"For all the money we're forking out, it's not really the school we dreamt of," he said.
The pastry chef "throws bowls and whisks at us," he added.
One day, he said, the chef used a homophobic slur against him and told him: "you won't amount to anything in this sector".
On the restaurant floor, one manager was no better, said a fourth woman who graduated from the school in 2020.
"He'd whisper in my ear: 'You make me hot, I want you'," she said.
According to a report by investigative website Mediacites, 141 students petitioned Vatel founder Alain Sebban as early as 2020 to act against "contempt and lack of respect from teaching staff".
Management handed the petition to his son Dov Sebban, who runs the Paris school, but the students say they received no reply.
The school's management told AFP they had received only a letter in 2019 with complaints about the school's administration.
But in a message from Sebban to students dated March 27, a copy of which AFP obtained, he says that he took measures after students in 2022 for the first time accused "two teachers of degrading comments and gestures".
Management told AFP that two teachers, "a kitchen chef and a pastry chef", had been disciplined but refused to share the details of their punishment.
On April 5, Sebban sent students a second letter, admitting to "clearly unacceptable" behaviour and promising to hire "outside consultants" to set up a system to report such incidents, which management said would be in place by September.
But so far no staff member has been fired.
The students are on Easter holiday this week and have not yet decided whether to resume their strike when they return.
© Copyright AFP 2023. All rights reserved.