Top Hezbollah Military Commander Mustafa Badreddine Killed In Syria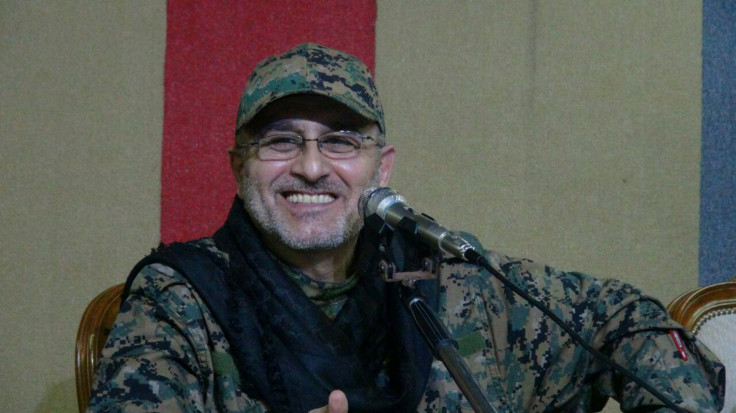 Mustafa Badreddine, the top military commander of Hezbollah, was killed in Syria, the Lebanon-based Islamist group said Friday. Badreddine was killed Tuesday night in an attack that targeted one of Hezbollah's bases near an airport in the Syrian capital Damascus, the group said.
"He [Badreddine] took part in most of the operations of the Islamic resistance since 1982," Hezbollah said in a statement, calling Badreddine "the great jihadi leader."
Hezbollah said it was working to "define the nature of the explosion and its cause, and whether it was the result of an airstrike, or missile [attack] or artillery."
Lebanese TV station Al-Mayadeen, which is close to the group, earlier said the 55-year-old was killed in an Israeli attack but later retracted the report, according to the Associated Press.
Badreddine was elevated to the group's top military commander in 2008 after his predecessor Imad Mughniyeh was assassinated in a bomb attack in Damascus. The commander's death is seen as the biggest setback for the Shia group since the killing of Mughniyeh.
Badreddine was one of the four people who were tried in absentia for the 2005 murder of former Lebanese prime minister Rafik Hariri. He was also sentenced to death in Kuwait for his involvement in the 1983 bomb attacks in the country. However, he eloped from a Kuwaiti prison after Iraq, under the leadership of Saddam Hussein, invaded the country in 1990. The U.S. Department of the Treasury had put Badreddine's name in sanctions list saying he was responsible for Hezbollah's military operations in Syria since 2011.
Hezbollah, which is supported by Iran, is fighting in support of Syrian President Bashar Assad in the war-torn country. About 1,200 Hezbollah fighters are estimated to have died in the Syrian conflict, Reuters reported.
© Copyright IBTimes 2023. All rights reserved.