Toshiba Thrive Set to Take A Shot at HP TouchPad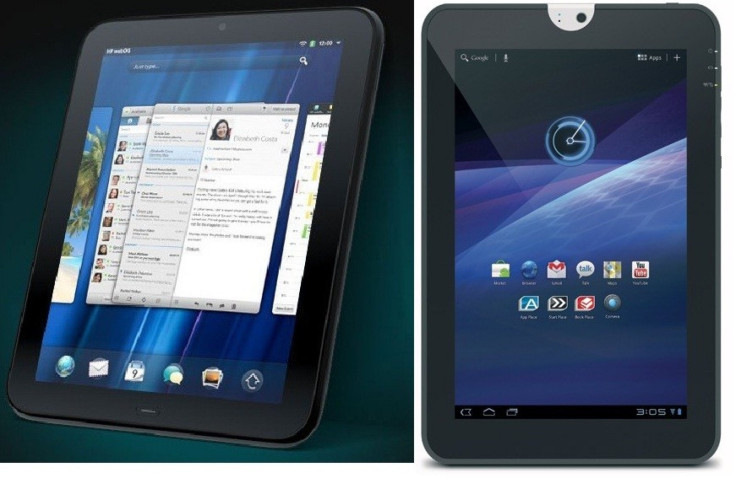 The tablet landscape has become a war zone with major tech corporations fighting for a slice of the burgeoning market. This has compelled companies like Toshiba and HP to launch their own tablets in the market.
Toshiba came out with a 10.1-inch Android tablet, Toshiba Thrive on July 10, much later than HP that came on July 1 with its first WebOS-based tablet, TouchPad.
Toshiba Thrive comes in only Wi-Fi version and boasts of a 10.1-inch LED back-lit multi-touch wide-screen display (1280x800 pixel resolution), Android Honeycomb 3.1 OS and NVIDIA Tegra 2 dual-core processor.
Thrive also has features like a virtual keyboard with Swype technology, a gyroscope, an accelerometer, USB 2.0 and HDMI ports, and an SD card slot. The tablet offers multitasking, zippy Web browsing, console-quality gaming (thanks to ultra-low power NVIDIA GeForce GPU) and hardware-accelerated Flash.
Thrive will come with some full-sized ports (USB, HDMI), 1GB RAM, removable battery and a swappable back cover. Thrive also boasts of a 5MP rear-facing camera, and a 2MP front-facing webcam for video chat.
On the other hand, HP TouchPad, which also comes in Wi-Fi version only, will be loaded with its neat WebOS 3.0 operating system, which along with HP hardware makes Touchpad a good competitor in the tablet space.
The current TouchPad, which boasts a 9.7-inch screen, is powered by a 1.2 GHz dual-core Qualcomm Snapdragon processor, and comes in 16/32GB models. The device supports proximity-based sharing, allowing compatible devices to wirelessly exchange data, media, and information, via Bluetooth.
HP will release a "white glossy" 64GB TouchPad model that will sport a 1.5GHz dual-core Qualcomm Snapdragon, according to leaked HP product roadmap published by Pre Central. The "white glossy" model is expected to have the same 9.7-inch (1024x768 pixel resolution) LED capacitive back-lit multi-touch display as the current model.
Price-wise, Thrive carries the price tag of $429.99 for 8GB version, $479.99 for 16GB version and $579.99 for 32GB version. But HP TouchPad is priced on HP site at $399.99 for 16GB version and $499.99 for 32GB version, this includes a $100 instant rebate.
Now, let's make a head-to-head comparison of the two products:
© Copyright IBTimes 2023. All rights reserved.