Toyota-Backed Startup Successfully Tests Manned Electric Flying Car, Plans Launch By 2023
KEY POINTS
Tokyo-based SkyDrive successfully tests flying car
Startup claims its prototype is the smallest flying car
The vehicle may be commercially available in 2023
A Toyota-backed Japanese startup has said it successfully tested a manned flying car prototype, crossing a major milestone in the race to a trillion dollar futuristic industry that could transform urban transport. SkyDrive expects to market its flying car in Japan in 2023.
The company said its prototype is the smallest electric flying car. About 6.5 feet tall and 13 feet wide, the SD-03 prototype is a little bigger than a standard sedan. It can carry up to 500 kilograms and travel up to 60 kilometers/hour.
It hovered in an enclosed field in Japan before landing safely, the company said. It runs on electric motors that charge four pairs of rotors, lights and other parts.
SkyDrive chief technology officer Nobuo Kishi said the vehicle will be introduced commercially in 2023.
"I would like to help take the industry forward by introducing a lean development process while ensuring the same degree of safety as conventional aircraft, implementing advanced components, and employing innovative mass production processes learned from various industrial sectors," Kishi said.
The company conducted unmanned tests on the vehicle in December 2018, December 2019 and March 2020. This was the first manned test.
SkyDrive, a 2-year-old startup based in Tokyo, raised $37 million in a Series B funding round on Sept. 1 led by investors like Sumitomo Mitsui and Development Bank of Japan, bringing its total funding since inception to $55 million.
SkyDrive joins other niche startups and major auto players invested in the future of urban mobility. Alibaba-backed Chinese startup Xpeng unveiled its electric flying car concept at the Beijing Auto Show on Saturday. Hangzhou-based Geely Automobile Group launched X-Chimera 25, an all-electric flying car prototype earlier this month.
Aeromobil of Slovania and Israel-based Tactical Robotics are also developing this technology, while Uber hopes to launch UberAir by early 2023. Major automakers like Hyundai, Daimler and Volkswagen aim to get a share of this booming market.
Morgan Stanley estimated a total addressable market of $1.5 trillion for flying cars by 2040.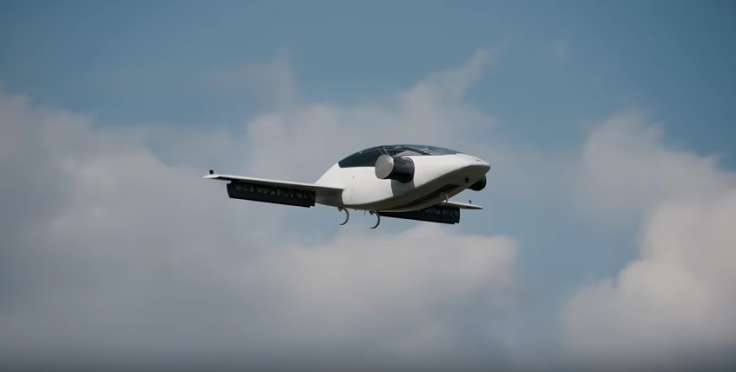 © Copyright IBTimes 2023. All rights reserved.