Toyota Owners May Want Give Up Their SUVs In This Buyback Offer: Here's Why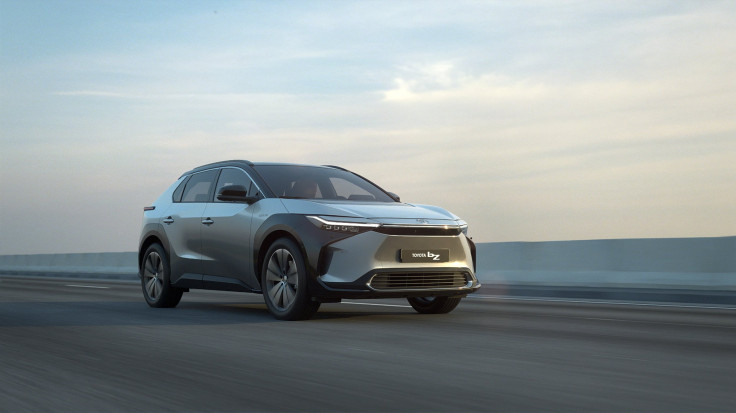 Toyota is offering to buy back its electric 2023 BZ4X SUVs from owners who purchased the EVs amid a June recall that it has thus far been unable to resolve.
The recall was issued because the wheels on the SUVs could fall off when driving, a severe problem that Toyota has been unable to correct. At the time of the recall, Toyota said it would investigate and provide a remedy once its engineers understood the issue.
In the June recall, Toyota advised BZ4X owners to stop driving the vehicles and to have them transported to a dealer to be stored at no cost until a repair is available due to the safety risk.
Now, Toyota is offering to buy back the EVs from the roughly 2,700 BZ4X owners in the U.S. as it has yet to diagnose the problem, Electrek reported. There were more of the Toyota SUVs ordered but never delivered due to the "do not drive" warning, CNN said.
For the buyback offer, Toyota's terms vary depending on the vehicle owner's state regulations and their specific situation, according to a letter from the automaker obtained by Electrek.
The letter continues by outlining that for customers who want to keep their SUV, Toyota is providing a few options to customers, including $5,000 toward their car payments or as a partial refund of the purchase price.
The automaker said that it is also offering customers the free use of another Toyota vehicle and covering their fuel costs until it discovers the problem with the wheels and corrects it properly. It will also extend the factory warranty by the amount of time the SUV has been taken out of service, as well as an extended charging credit.
© Copyright IBTimes 2022. All rights reserved.
FOLLOW MORE IBT NEWS ON THE BELOW CHANNELS