Ferrari Recall 2022: Nearly All Cars Sold Since 2005 Now Need Repairs Due To Braking Issue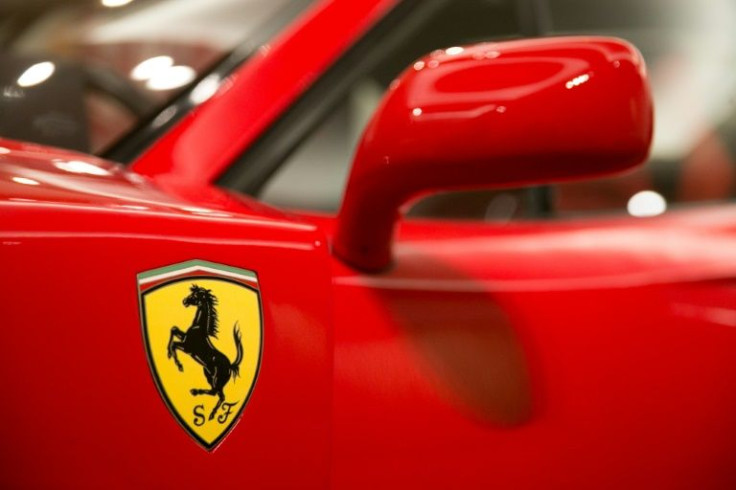 In a recall that spans 17 years' worth of vehicles, Ferrari is recalling nearly all cars it made going back to 2005 due to brake problems.
As many as 23,555 cars are impacted by the recall, which includes nine different Ferrari models, according to the recall notice.
The recall affects certain Ferrari 2005 to 2009 430, 2019 to 2020 488 Pista, 2016 F60 America, 2005 to 2011 612 Scaglietti, 2010 to2011 612, 2018 to 2022 812, 2020 to 2022 F8 Spider, 2020 to 2022 F8 Tributo, 2021 to 2022 Roma, 2009 to 2017 California, 2015 to 2017 California T, 2013 to 2017 F12 Berlinetta, 2017 F12 TDF, 2012 to 2016 FF, 2017 to 2020 GTC4 Lusso, 2018 to 2020 GTC4 Lusso T, 2013 to 2015 LaFerrari, 2017 LaFerrari Aperta, and 2019 to 2022 Portofino vehicles.
The issue with the sports cars stems from the brake fluid reservoir cap that may not vent properly, which could create a vacuum inside the brake fluids reservoir. This could cause the brake fluid to leak and lead to partial or total loss of brake function, increasing the risk of a crash.
To repair the brake issue, Ferrari dealers will replace the brake fluid reservoir cap and update the software with a new warning message for low brake fluid at no charge to vehicle owners.
Impacted car owners can expect to start receiving recall notices on Sept. 24.
Questions about the recall can be directed to Ferrari customer service at 1-201-816-2668.
© Copyright IBTimes 2023. All rights reserved.