Toyota's $1B Investment In Artificial Intelligence And Robotics Puts It At Forefront Of Autonomous Driving Push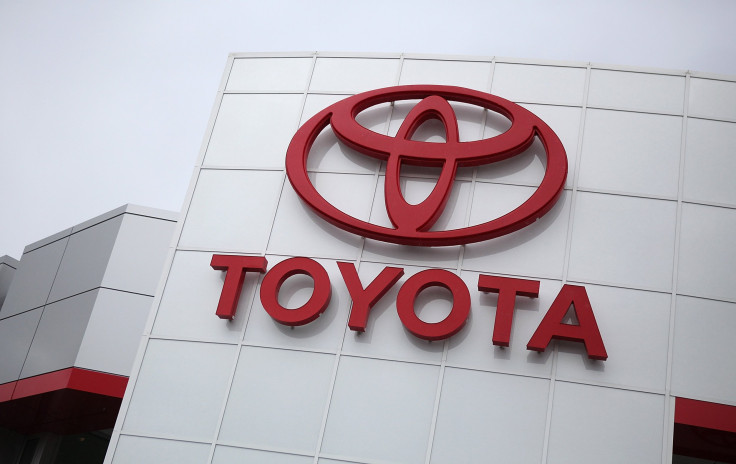 Japanese car giant Toyota will make a huge, $1 billion investment into artificial intelligence and robotics with the establishment of two centers of excellence in the U.S. as it seeks to keep pace with technology companies seeking to disrupt the business. With the traditional car industry clearly worrying about the disruption being caused by companies like Apple, Google and Tesla, it is no surprise that a company like Toyota, which is looking to protect its position as the world's biggest carmaker, is making such an investment.
The $1 billion, five-year investment will see a center of excellence set up in Silicon Valley with 200 engineers based near Stanford University while a second center will be established at the Massachusetts Institute of Technology (MIT) in Cambridge.
The company is setting up a new company called Toyota Research Institute Inc. (TRI), as a research and development enterprise "with an initial focus on artificial intelligence and robotics," according to the company's statement announcing the move. "Toyota believes artificial intelligence has significant potential to support future industrial technologies and the creation of an entirely new industry," the company said.
The initial focus of the company's research will be on car safety as the company seeks to bring down the total 1.2 million car deaths that happen every year.
Dr. Gill Pratt, who is Toyota's executive technical adviser and will act as CEO of the new enterprise, said: "Our initial goals are to improve safety by continuously decreasing the likelihood that a car will be involved in an accident; to make driving accessible to everyone, regardless of ability; and to apply Toyota technology used for outdoor mobility to indoor environments."
"Our target is really to make the fatalities from car accidents zero," Toyota president Akio Toyoda told reporters last week at the Tokyo Motor Show. "To this end, the cars would have to really identify the movement of the pedestrians and gather information about the neighboring cars."
As well as the investment made by Toyota, other automotive companies are making significant investments in autonomous driving technology, including Ford, which is testing an autonomous car to be ready by 2020.
However, it is companies like Tesla, Google and Apple that could potentially pose the biggest threat to traditional carmakers. Tesla recently rolled out its first autonomous features with its Autopilot service, while Google's self-driving car is being tested around the streets of Palo Alto, California, at the moment.
Apple, which has yet to make any official announcement on its car project -- code-named Project Titan -- is believed to be putting a lot of resources into developing an autonomous, connected car, which could come to the market by 2019.
© Copyright IBTimes 2022. All rights reserved.
FOLLOW MORE IBT NEWS ON THE BELOW CHANNELS