Toys R Us, Best Buy: Places to rush to on Sunday to buy Apple iPad 2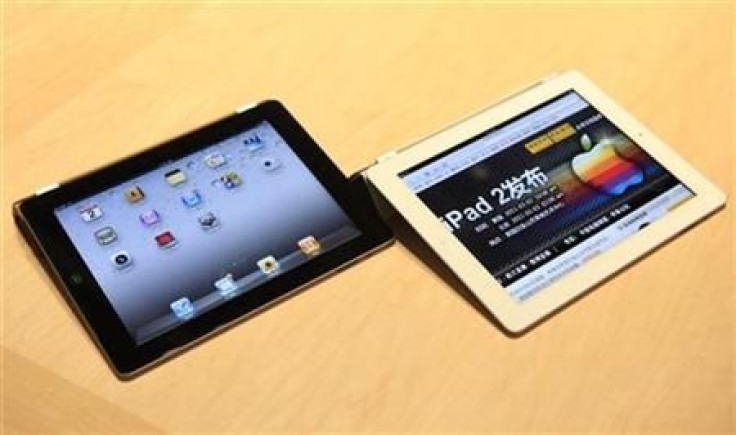 A leaked photo of a Toys R Us employee training guide is the proverbial raft for those at sea hunting around for the Apple iPad 2. Tech websites say Toys R Us will offer the latest iPad in its stores on Sunday.
See list of Toys R Us locations selling the iPad
There are also reports of Best Buy launching an ad campaign for iPad sales, indicating they have built up quite ample inventory.
The leaked image shows an employee training guide at Toys R Us that gives employees some guidance on iPad sale. There is an iPad banner in the website though the company has not given any official confirmation on whether they will be selling the device.
A report in Engadget says Best Buy is launching a new iPad 2 ad campaign on Sunday.
If you plan to get your hands on an iPad 2 on Sunday, you'll need to be Johnny on the spot with timing for that. Stores that only have 3 devices will only be able to run their sale for about 45 seconds we estimate, not very impressive, says a piece in videogamingpros.com.
Adds tablets-planet.com: Best Buy has offered the iPad 2 since launch but tomorrow they are launching a new campaign for the tablet ...
The ad campaign will be for a new launch event of sorts akin to the previous March 11th launch. According to reports Best Buy has built up a nice stockpile if iPad 2′s just for this event.
© Copyright IBTimes 2022. All rights reserved.
FOLLOW MORE IBT NEWS ON THE BELOW CHANNELS