Trans-Pacific Partnership: TPP Trade Deal Hits Stumbling Blocks In The Final Lap Of Negotiations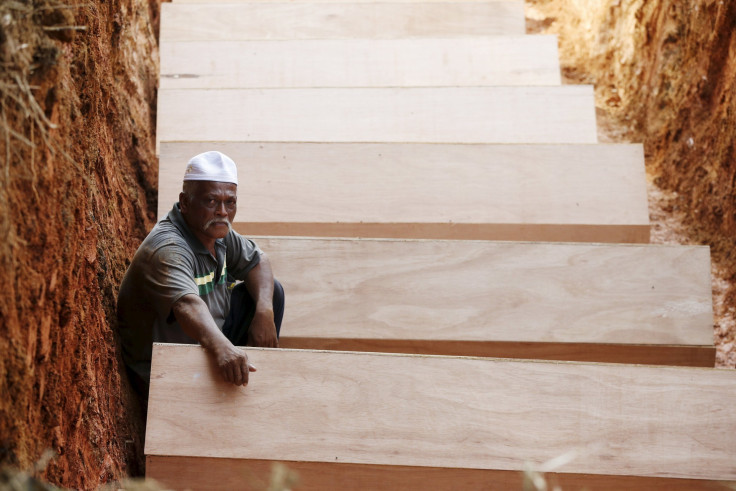 Just hours before talks began in what representatives hope to be the final push for the 12-nation Trans-Pacific Partnership trade deal, news came that the U.S. State Department had upgraded its assessment of Malaysia on human trafficking concerns. The move potentially opens the Southeast Asian nation for increased trade with the U.S.
A key member of the potential trade pact, Malaysia previously had been assigned the State Department's lowest rating on preventing human trafficking.
Critics pounced on the unexpected decision, alleging political influence from the pending trade deal, which President Barack Obama has vigorously supported. On a call with reporters Tuesday, Rep. Lloyd Doggett, D-Texas, called the move "an unmerited upgrade, a politically inspired upgrade, just because of the TPP." He continued, "I find it outrageous."
Malaysia's human-trafficking ranking is just one of the political snags tripping up trade proponents in the final lap of TPP negotiations, which began Tuesday in Hawaii. As trade representatives pore over technical details, American lawmakers and civil society groups are raising a host of red flags around the deal, from gay rights in Brunei to environmental protections.
In the negotiating room, meanwhile, outstanding disagreements on bread-and-butter trade issues like intellectual property rights and market access remain undecided.
But negotiators are optimistic that they will finalize the deal this week, capping more than five years of deliberations. "I hope that our chief negotiators have advanced the work and will be ready to finish the next five days," Ildefonso Guajardo Villarreal, Mexico's trade representative, told Japanese reporters.
The dozen countries making up the TPP -- including Canada, Australia, Thailand and Japan -- make up two-fifths of the world economy. China is not a member of the agreement.
Dairy And Drugs
Though hopes among representatives are reportedly high, they will need to hammer out a number of challenging differences among member countries.
Some of those conflicts will be close at hand. Five envoys of Canadian dairy farmers have descended on the island of Maui, where talks are being held, fighting to preserve tariffs that protect their domestic markets. They're up against New Zealand's dairy industry, which accounts for nearly 30 percent of that country's exports. New Zealand and Australia are seeking to open up markets for milk and cheese.
The U.S., meanwhile, is pushing for intellectual property rights provisions that would grant copyright terms lasting the life of the author plus 70 years, a measure favored by entertainment industry groups. This would be two decades longer than the current international standard of 50 years, preferred by Japan and others.
U.S. Trade Representative Michael Froman is also hoping to score victories on pharmaceuticals. Previously leaked draft agreements have shown the U.S. angling for provisions that would make generic drugs tougher to introduce in member states and extend patent protections for drugs known as biologics, a class of drugs that includes vaccines and anti-toxins.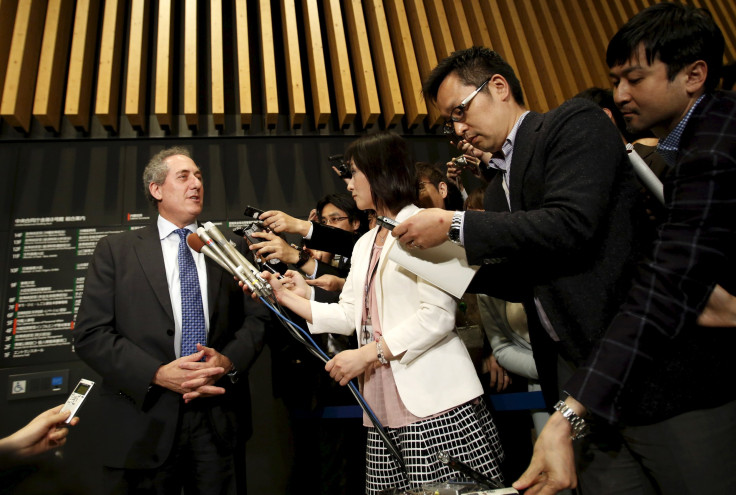 Australia and others have resisted those proposals. The international aid group Doctors Without Borders said the measures would have a "devastating impact on global health," particularly on developing countries. The American pharmaceutical industry, meanwhile, contends that lengthy patent windows are required to recoup multi-billion-dollar investments in new drugs.
On this front, however, negotiators appear to be reaching common ground. The Sydney Morning Herald reported that Froman could reduce the proposed period of protection for biologics from 12 years to seven, potentially placating the deal's holdouts.
Domestic Opposition
If TPP negotiators manage to iron out a deal in the next week, they'll still have to face probing questions from members of Congress, whose votes will ultimately decide the TPP's fate. Issues not directly connected to trade continue to pose challenges -- and Malaysia isn't the only stumbling block.
Republican lawmakers have previously moved to prevent the TPP from forcing the U.S. into any changes in climate change or immigration policy, enraging environmental activists and lawmakers keen on using the largest trade deal in history to ensure wider climate protections.
Environmental groups already against the trade deal promised to redouble their opposition in light of the provision. "This language would make already bad trade pacts even worse for our planet," said Ilana Solomon, director of the Sierra Club's trade program, in a statement.
At the same time, legislators have raised concerns over human rights in Brunei, whose Islamic fundamentalist legal code contains provisions that would have gay people stoned to death. "A Shariah-based law is problematic with our institutions that we hold dear in Western democracies," said Rep. Steve Russell, R-Okla., told the Wall Street Journal.
But Malaysia has emerged as the most potent recent political concern swirling around TPP at home, particularly in light of recent reports of mass migrant graves found along Malaysia's border with Thailand.
Malaysia's upgrade from a Tier 3 status on human trafficking -- a category that includes Burundi, South Sudan and fellow TPP member Thailand -- allows the country to trade with the U.S. under the Trade Promotion Act, which passed in June.
The State Department has denied that Malaysia's improved score had anything to do with politics, noting that the country had bolstered its victim protection policies. The White House has argued that including nations with spotty rights records in the TPP allows the U.S. to pressure them into improving.
But some lawmakers remained incensed. "The obvious implication is that Malaysia is being upgraded to speed passage of the TPP," said Rep. Rosa DeLauro, D-Conn. "It tarnishes the reputation of the State Department."
© Copyright IBTimes 2022. All rights reserved.
FOLLOW MORE IBT NEWS ON THE BELOW CHANNELS