Traffic Violation-Related Deportations Up Criticism of U.S. Immigration Policy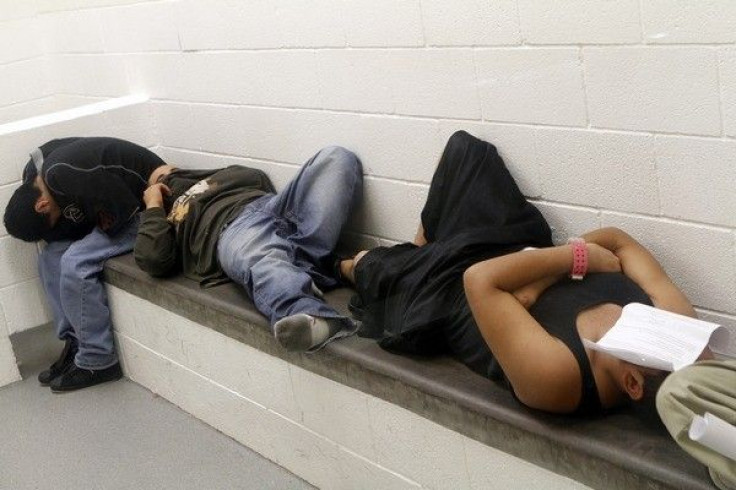 Deportations resulting from traffic violations and drunk driving arrests increased sharply in the last fiscal year, casting doubt on the Obama administration's assertion that it is targeting violent criminals for deportation.
Obama has presided over a record number of deportations, establishing a tough enforcement approach in what many observers see as a bid to win Republican support for an eventual overhaul of immigration law. He has responded to criticism from Latinos and immigrant advocates by saying he is deporting immigrants whose criminal behavior poses a threat to public safety.
But data obtained by The Associated Press shows that deportations stemming from drunken driving arrests last year almost tripled from their level in the final year of the Bush administration, from 10,851 to 27,635, while deportations initiated by arrests for lesser traffic violations rose from 4,527 to 13,028.
Homeland Security secretary Janet Napolitano told The Associated Press that the data did not reflect the number of immigrants who are awaiting deportation while they are jailed for more serious offenses, and argued that the administration's strategy would be vindicated when their crimes were included in deportation records.
The more serious offenders are still in prison, she said. We're not going to see them reflected in the numbers until we can begin to remove them.
Still, the findings offer more evidence for critics who contend that the Obama administration is deporting nonviolent offenders, something they say is unnecessarily punitive and discourages immigrants from cooperating with law enforcement. A growing number of cities and Democratic governors have rejected a federal program known as Secure Communities that gives immigration officials access to the fingerprints of people who are arrested, citing concerns that it ensnares too many low-level offenders.
The rise in traffic-related deportations also underscores a concern that local law enforcement is supplanting the federal government in enforcing immigration laws, with several states passing controversial laws that grant police officers and sherrifs broader powers to detain people whom they suspect to be illegal immigrants. Immigrant advocates argue that immigrants pulled over for traffic violations could be coerced into revealing their immigration statuses.
The Obama administration has taken some moves to shift enforcement away from immigrants who are guilty of minor crimes or merely in the country illegally. Napolitano backed the DREAM Act, a piece of legislation that would open a path to citizenship for some immigrants who arrived illegally as children, noting that these people do not pose a risk to public safety. The chair of Immigration and Customs Enforcement also issued a memo, with little fanfare, advising officers to use more discretion in who they target for deportation. Given limited resources, Morton wrote, officers should weigh factors including ties and contributions to the community and whether people arrived in the U.S. as a young child.
© Copyright IBTimes 2023. All rights reserved.