Trans-Pacific Partnership: Are Free Trade Agreements Like TPP Really A Tool For Fixing Labor Rights Abuses?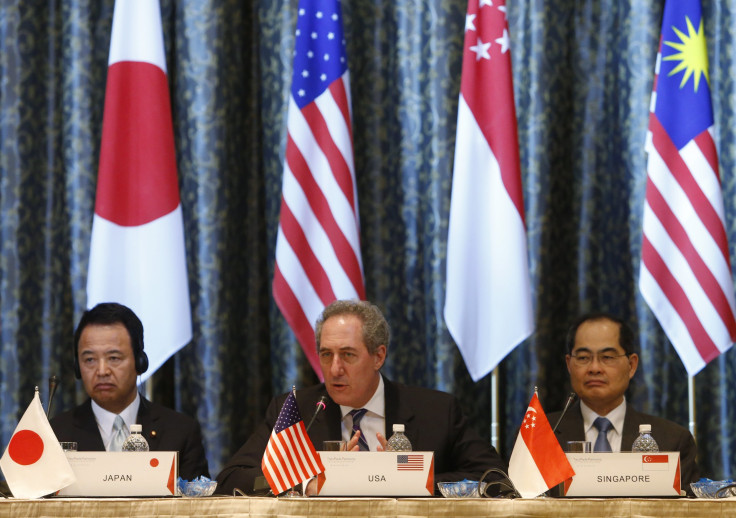 As President Barack Obama pushes to make the massive Trans-Pacific Partnership (TPP) trade pact a capstone of his global trade legacy, he is promoting the deal at home as a way to counter China's commercial influence in the Asia-Pacific region while also holding trade partners to tighter human rights agreements than Chinese dealmakers would. But experts say the president is exaggerating the extent to which trade pacts can force countries to address labor issues and human rights concerns. They argue that previous U.S. trade deals have offered little in the way of oversight and enforcement.
The talks to finalize one of history's largest and most expansive trade pacts broke down Friday, but negotiators are likely to reconvene later this month. Under the deal, thriving democracies including the United States, Australia and Japan would forge closer trade ties with Vietnam , Malaysia and Thailand, countries with poor track records on labor rights. Human rights groups and unions argue that the TPP doesn't go far enough to improve working conditions abroad.
"People point to South Korea and Taiwan and say economic liberalization automatically leads to democracy, but you can also point to Singapore and Malaysia that are economically strong but have no sign of any real democratic futures," says Brad Adams, the executive director of Human Rights Watch's Asia division. "The trade policy people in Washington D.C. like to evangelize that the TPP will bring democracy to countries like Vietnam, but the reality is Vietnam's Communist Party will take the parts of the TPP they want and ignore the rest."
Adams echoes the sentiment of many rights groups that say there is no direct link between free trade and stronger labor rights, such as the freedom to organize independent unions or protections against forced labor and human trafficking. The solution, they say, is stronger enforcement mechanisms in future trade deals, including the TPP.
The recent history of trade deals suggests they don't to hold trade partners to high human rights standards. As a member of the ten-year-old Dominican Republic-Central America Free Trade Agreement (CAFTA-DR) with the United States, Guatemala fell under labor rights side agreements aimed at protecting Guatemala's workers. But more than seven years after the AFL-CIO labor union filed a complaint over Guatemala's unwillingness to protect union activity and to improve working conditions in Guatemala's apparel, agriculture and shipping sectors, problems endure. Guatemalan authorities have managed to use CAFTA-DR's toothless enforcement mechanisms to keep disputes locked in a seemingly perpetual state of consultations between U.S. Department of Labor officials and their Central American counterparts.
"The experience lobbying the US government to enforce CAFTA in Guatemala—along with the US government's failure to enforce trade deals with other countries like Honduras and Colombia—calls into question whether the US government will fully enforce the labor provisions in the TPP," Sean Savett, AFL-CIO spokesman said in an email in April ahead of a June dispute settlement hearing on Guatemala. The hearing led to no enforcement action as Guatemalan authorities fought back on allegations of labor violations brought forth by the U.S. Labor Department.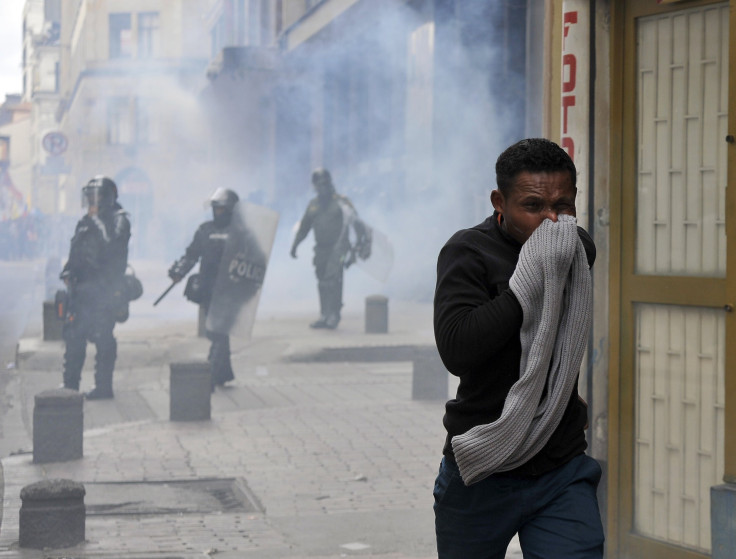 Similar foot-dragging and lack of enforcement mechanisms have led to protracted labor rights "consultations" with free-trade counterparts in Honduras, Colombia and Peru. Labor rights activists argue that side-agreements on labor protections in each of these counties have not improved conditions for workers in these countries.
For example, despite a "labor action plan " under the U.S.-Colombia Trade Agreement that went into effect in 2012, workers continue to be threatened – especially in the country's shipping industry – and more than 100 union activists have been killed, according to a 2015 report on the status of labor rights in the South American country commissioned by Colombia's National Union School.
Still, pro-business interests and libertarian free-traders say trade liberalization delivers economic empowerment to workers over time—and with it greater freedom and less oppression. Others argue the free trade deals aren't the venue for improving human rights, and that side-agreements act as a distraction to the ultimate goal of these transactions: the removal of tariffs and investment rules that impede global trade activities.
"It's easy to point to bad examples, like the Thailand slavery issue , but it's unfair to paint a country's entire industry with the same brush. There are a lot of people in Thailand that depend on seafood harvesting and there's a real economy there," says Bill Watson, trade policy analyst, trade policy analyst at the libertarian Cato Institute. "There are other ways for the United States to engage countries on these issues, but we shouldn't use these issues to keep trade barriers in place."
Jagdish N. Bhagwati agrees. As a free-trade purist, the professor of economics at Columbia University says trade pacts are more likely to lure countries like India into future deals if they aren't weighed down with side-agreements.
"If we do regional trade agreements like the TPP we can't overload them with side demands, like intellectual property requirements, or labor and environmental conditions," he says. "India – which is a democracy, by the way – doesn't want trade pacts weighted down with side conditions. The Indian position is that these issues are important, but linking them to free trade agreements doesn't work."
© Copyright IBTimes 2023. All rights reserved.