Trans-Pacific Partnership: Leaked Trade Deal Draft Shows Big Pharma's Sway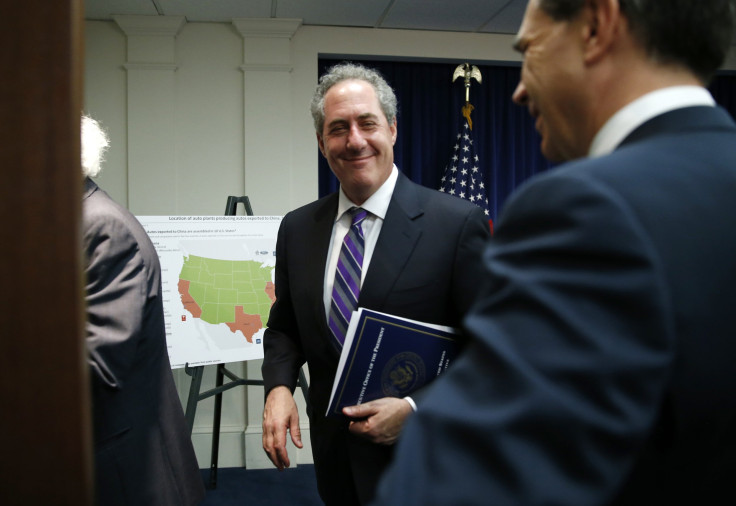 The Obama administration has lauded the 12-nation Trans-Pacific Partnership (TPP) as the most progressive trade deal in history. But a recently leaked chapter of the draft deal, obtained by Politico, reportedly shows a U.S. negotiating team devoted to protecting pharmaceutical industry profits at the expense of cheaper generic drugs in the 12 countries affected.
The provisions pushed by American trade representatives in the May version of the TPP's intellectual property chapter included measures that would strengthen patent protections across borders, Politico reports. Known as patent linkage, these rules prevent a country from approving cheaper generic drugs if a patent-holder has filed a legal challenge in a member state.
Consumer advocates argue that patent linkage makes it harder for generic drug companies to operate abroad, meaning steeper health costs for the 800 million inhabitants of TPP countries. "It would create higher drug prices around the world," Doctors Without Borders director of policy Rohat Malpini told Politico. "And in the U.S. too."
The Generic Pharmaceutical Association, a trade group, has estimated that using generic drugs in lieu of their brand-name competitors has saved Americans $1.5 trillion over the last decade.
The TPP has stirred heated political debate over the past several months. President Obama waged an ultimately successful battle to lay the legislative groundwork for the deal's passage, raising the hackles of progressive politicians like Sen. Elizabeth Warren, D.-Mass. Like most trade deals, the draft text of the TPP is not publicly available, though a steady stream of leaks has trickled out of the negotiationg room.
Covering a dozen Pacific-rim nations with a combined 40 percent of world GDP, the TPP would represent one of the largest trade deals in history. Proponents say the TPP would expand trade between the U.S. and the other member states while enhancing environmental and labor protections.
In particular, the pharmaceutical industry has argued that the patent-protection measures of the TPP would enable companies to continue making multi-billion-dollar investments in new drugs. PhRMA, the lobbying arm of the pharmaceutical industry, has emerged as one of the top supporters of the TPP and similar deals.
That lobbying has paid off. Patient advocates contend that the U.S. negotiators have fought primarily for the interests of the drug lobby in TPP negotiations. In a letter last year, representatives 11 organizations including the AARP and the Medicare Rights Center argued that the deal "puts too much emphasis on drug industry priorities, and does not give equal weight to consumer priorities such as prescription drug affordability, safety, efficacy, and cost-effectiveness."
The leaked chapter is not final, however, as provisions are likely to evolve as TPP negotiations reach their conclusion.
© Copyright IBTimes 2022. All rights reserved.
FOLLOW MORE IBT NEWS ON THE BELOW CHANNELS