Transfer Rumors: Henderson Plight Likely To Be Known In Coming Weeks
KEY POINTS
Dean Henderson to know fate in the coming weeks
Henderson holds low chances of being Manchester United top goalkeeper
Sheffield and Chelsea loom as best bets for Henderson
The fate of Dean Henderson is likely to be known in the coming weeks when the goalkeeper sits down with Manchester United bosses. The 23-year-old player spent the last two seasons with Sheffield United on loan and his performance has gotten attention. Several teams have expressed interest although the Red Devils have the first crack.
However, seeing Henderson take the no. 1 goalkeeping position for the Red Devils is not totally in the clear, Sky Sports reported. David De Gea remains Ole Gunnar Solskjaer's guy even though his performance against Chelsea F.C. in the FA Cup semi-final was highly criticized. The Red Devils lost 3-1.
Ironically, Chelsea is a team reportedly keen on trying to get the English goalkeeper. With Frank Lampard unhappy with the choices he has at goalkeeping, Henderson has been singled out as one of the possible targets. Right now, Kepa Arrizabalaga and Willy Caballero are the ones Lampard has at his disposal. But heading into the transfer window, it seems pretty clear that the Blues will be looking for a new goalkeeper for next season.
As for United, Solskjaer is not ready to give up on De Gea just yet. The United manager hinted in a report from BBC that he will be sticking with De Gea for now. It could give 29-year-old more time to redeem himself, a big risk unless De Gea finds a way to prove doubters wrong.
Henderson may be returning to Old Trafford but made it clear that he does not want to play as the backup. De Gea's poor play raised speculation on a possible change at goalie but Solskjaer has not shown any signs of that happening.
"It would be a huge call to bring Henderson back to Old Trafford and make him No 1. You are dismissing everything de Gea has done. I would just urge caution," Gary Neville said to Sky Sports.
Hence, Henderson's future may be best with some other club. Chelsea may be in the running but so is Sheffield. The 23-year-old could end up getting a new loan deal with his weekly wages expected to increase. He currently makes $44,000 a week, a deal that was signed about a year ago. Henderson is under contract with United until 2022.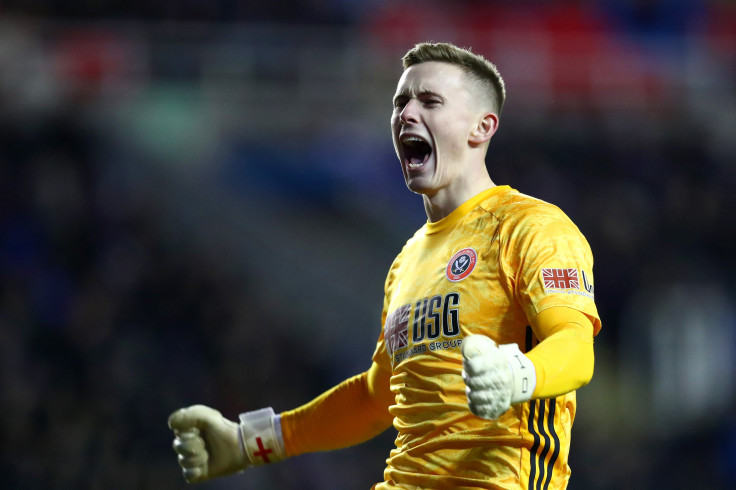 © Copyright IBTimes 2023. All rights reserved.