Transfer Rumors: Lacazette's Unhappiness Could Spur Further Interest From Opposing Clubs
KEY POINTS
Alexandre Lacazette admitted that he is not happy being on the bench
The French player has worked his way back to form, and results are showing
Lacazette says he has a good relationship with Eddie Nketiah despite fighting for the same position
Alexandre Lacazette of Arsenal F.C. prefers to put his stint this season down to experience. The French player admitted that he is not happy being on the bench, and this has contributed to the frustrations he has had this season.
Lacazette has accounted for 48 goals in 125 appearances for Arsenal F.C. since joining the club in 2017. The glaring part is that he has managed only 12 of those scores this 2019-20 season. Part of this is because he spent a portion of this campaign dealing with an ankle injury. He was forced into the sidelines for two months.
That spell allowed Eddie Nketiah to fill in the void. The 21-year-old striker returned from a loan spell at Leeds back in January.
Rather than get eased out, the French player worked his way back into form, and such has paid dividends. Lacazette has scored three times in the last six games. He was a vital player for Mikel Arteta when the Gunners won over Liverpool recently, 2-1.
"Certainly, it is not nice to be on the bench," Lacazette said to Canal Plus.
Lacazette also shed some light on his relationship with Nketiah. The 29-year-old player revealed that both of them are getting along fine and are supporting each other.
"Between me and him, things are very good, there are no problems. We support each other. We know that everyone wants to play and it is the coach who makes the decisions, but between me and him there are no problems," Lacazette said.
Arsenal will finish outside the top six for the first time in 25 years following its loss to Aston Villa on Tuesday. Only the FA Cup remains as the club heads into the final weeks of the season. When asked for his assessment of the team's performance, Lacazette said he believes they lacked vigor during crucial moments of the season.
"We lacked on confidence as a team, because each time we were lacking, whether it was a player at the back of a player up top, who affected the team to the slightest extent," Lacazette quipped.
Lacazette has been the target of several clubs, particularly Juventus. Talks have reportedly begun. although there is no clarity regarding whether or not the French player will exit Emirates Stadium.
As previously reported, Arteta seems to be happy with Lacazette, hinting that there is no reason to lose a player of his caliber. Other teams linked to Lacazette are Atletico Madrid, Napoli F.C. and Inter Milan.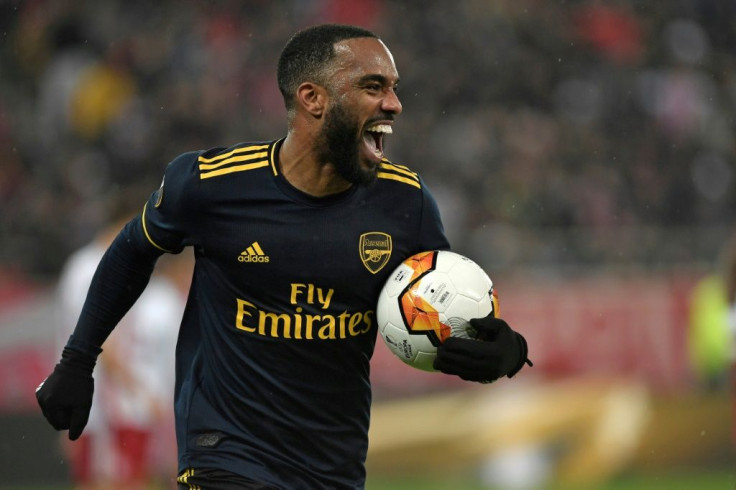 © Copyright IBTimes 2023. All rights reserved.