Transfer Rumors: Paris Saint-Germain's Future In Flux With Mbappe's Future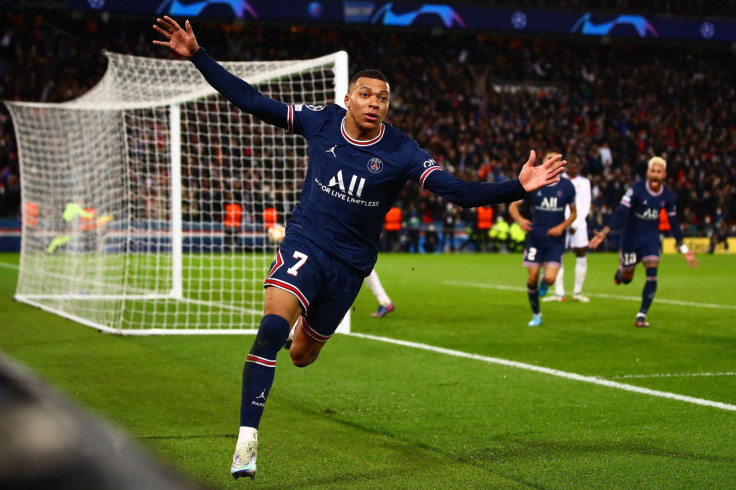 KEY POINTS
Kylian Mbappe and Paris Saint-Germain are in a contractual stand-off
The club is "fuming" with how Mbappe made a public statement about his future
Real Madrid is once again ready to pounce on Mbappe this window
French Ligue 1 side Paris Saint-Germain is entering a major crossroad ahead of the 2023 summer transfer window opening on Wednesday, June 14 as a potential sale of young superstar Kylian Mbappe may take place.
Caught Offside's Ben Jacobs provided the following information regarding Mbappe's future at Parc de Princes in Paris, France.
"PSG (Paris Saint-Germain) intend to sell Kylian Mbappe this summer if a new deal isn't agreed. The news puts Real Madrid on red alert, although their plan has always been to move in 2024," he wrote.
Mbappe made the stunning reveal via local French newspaper L'Equipe that he had no intention of renewing his contract with Les Parisiens after agreeing to a one-year extension last year–with his current deal now set to expire in June 2024.
"PSG are fuming with the manner in which they received the news. The letter was leaked to the media before they saw it. And there was no real need from Mbappe to write and confirm he wouldn't be extending," Jacobs later added.
To put a further wrinkle into the matter, Mbappe had produced a statement through AFP that Paris Saint-Germain was "informed on July 15, 2022" regarding not wanting to extend his contract, with its goal being to only reiterate what was already been revealed previously.
"After maintaining publicly in recent weeks that he would be a PSG player next season, Kylian Mbappe has not asked to leave this summer and has just confirmed to the club that he would not be activating the extra year," the statement read as quoted by other sources.
Additional information from sources believes that Spanish La Liga club Real Madrid is once again ready to throw €200 million ($215.88 million) toward Paris Saint-Germain's direction in order to acquire Mbappe–the same amount they attempted to get him for in 2021.
Mbappe can certainly command such a big price tag after having one of the biggest years in his career.
Coming off a Ligue 1 win in the 2021-22 season, Mbappe had big shoes to fill as he was the bannerman for the French national team entering the 2022 FIFA World Cup in December where he would have an all-time great performance in the final.
The French found themselves deep in a two-goal hole after a penalty from Argentina's Lionel Messi and Angel Di Maria only for Mbappe to find renewed strength and go on a two-minute tear in the second half with a penalty plus another goal to draw level.
Messi would again find the back of the net in the 108th minute with Mbappe responding 10 minutes later, but fortune would favor the Argentinians in the penalty shootout, giving them the 2022 World Cup title.
With Messi leaving for the greener pastures of Inter Miami in the MLS, Mbappe and Paris Saint-Germain appear to have an unresolvable issue that will decide the fate of the Ligue 1 landscape by extension.
© Copyright IBTimes 2023. All rights reserved.