'Transformers: Age Of Extinction' Gives China Biggest Box Office Opening In History, And Not Everyone Is Happy About It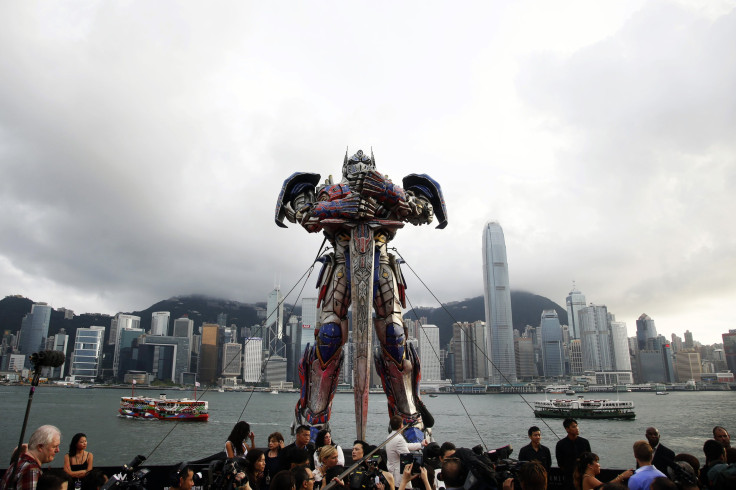 "Transformers: Age of Extinction" bested the Chinese film "The Monkey King" as the biggest opening of the year after breaking the opening-day record in mainland China -- something of a bittersweet success for the Chinese box office, which has a fraught co-dependency with Hollywood.
With an opening-day take of $27 million and weekend gross receipts of $97 million, Paramount's "Transformers: Age of Extinction" generated nearly as much in mainland China as it did in its U.S. opening and is on track to displace "Avatar" as the highest-grossing film ever in mainland China. The 2014 opening-weekend record was previously held by "The Monkey King," which opened on the Chinese New Year weekend.
The Chinese box office is the second biggest in the world after the U.S., and it continues to grow. Hollywood's reliance on the Chinese box office to supplement domestic gross -- often substantially -- has led to some tension between American studios and Chinese regulators, who are determined to see homegrown Chinese films retain box-office dominance. While the success of "Transformers: Age of Extinction" is good news for Chinese theater chains, it represents something of a disappointment to the Chinese film industry.
According to the Los Angeles Times, Zhang Hongsen, head of the Film Bureau at the State Administration of Press, Publication, Radio, Film and Television, appealed to Chinese theater chains to limit the number of screens devoted to "Transformers: Age of Extinction." Speaking at a conference about the growth of domestic films in China just ahead of the "Transformers'' mainland debut, Hongsen warned of what he viewed as a threat to Chinese-made films.
"About 50 days ago, Chinese movies accounted for 63 percent of the overall box office in China [in 2014]. But after tonight, that will fall under 50 percent," he reportedly said.
The success of "Transformers: Age of Extinction" in China was no accident. The fourth installment of the robot-action franchise was promoted early and often in China by Paramount and co-production partner China Movie Media Group. It closed the Shanghai International Film Festival earlier this month, the same week as its Hong Kong world premiere, and as International Business Times previously reported, "Age of Extinction" star Mark Wahlberg appeared in a subtitled promotional spot aimed at Chinese students preparing for college entrance exams.
"Transformers: Age of Exctinction" producers had Chinese audiences in mind from its conception. Portions of the film were shot in mainland China, and Chinese actors Li Bingbing and Han Geng were given high billing -- perhaps disingenuously.
Not all Chinese filmgoers were on board with what appeared to some as pandering to Chinese audiences, particularly the excessive promotion of Chinese products in the film. According to the Los Angeles Times, one Weibo (the Chinese equivalent of Twitter) user complained that product placement may have been given a higher priority than the inclusion of Chinese actors.
"I went to watch [Chinese actor] Han Geng," the user reportedly wrote. "But his screen time was even less than the Chinese milk."
© Copyright IBTimes 2023. All rights reserved.