Tropical Storm Maria Path 2011: New System Likely to Impact U.S.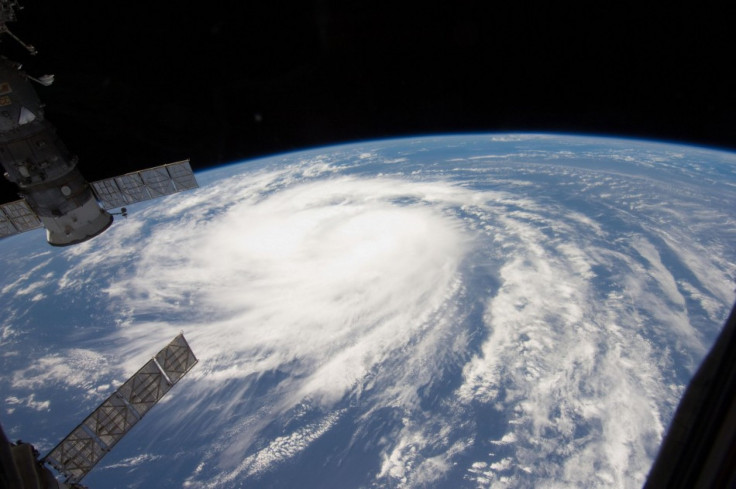 Tropical Storm Maria has formed in the Atlantic, becoming the 13th named system of the 2011 season. The storm isn't likely to increase to explosive strength, but it is likely to eventually threaten the U.S. East Coast, forecasters say.
Also, another system is showing signs of organizing in the Gulf of Mexico that may become a tropical depression in the next few days and perhaps also threaten the U.S. But at the moment, as Hurricane Katia weakens and prepares to shift away from the U.S. East Coast, Tropical Storm Maria gained headlines as the latest named storm.
We've got the 13th named storm of the season and it's in an environment that isn't conducive to explosive strengthening, Dennis Feltgen, a spokesman for the hurricane center, told Bloomberg. In fact, we have it as a tropical storm through the end of the five-day forecast period.
Maria is forecast to pass north of Puerto Rico on Sept. 11 as a tropical storm. Then, models show it is likely to impact the eastern U.S., perhaps drenching Florida.
Meanwhile, Katia, currently at Category 1 storm, has moved to about 320 miles southwest of Bermuda, where a tropical storm watch is in effect. Katia is expected to move north past Bermuda, and turn north and east before perhaps impacting the U.K. and Ireland next week.
The other developing, still-unnamed system developing in the Gulf of Mexico has similarities to Tropical Storm Lee, which drenched the eastern U.S. in the past week and sparked wildfires in Texas with increased winds amid drought conditions. That developing system could move northeasterly by the weekend and into next week, threatening the U.S. at about the same time Maria moves in.
Between that system and Tropical Storm Maria, the U.S. could get either a single or double dose of trouble by mid-September.
One or both of the systems has a window of opportunity to reach the Eastern U.S., Accuweather Hurricane and Tropical Weather Coordinator Dan Kottlowski said in a report at the weather service's website.
The risk of both storms possibly impacting the U.S. at once after drenching rains from Hurricane Irene and Tropical Storm Lee poses risk for new flooding in saturated areas. Both systems could make direct hits on the U.S., becoming significant rainmakers, forecasters say.
© Copyright IBTimes 2023. All rights reserved.