Trouble In Green Bay? Head Coach, Quarterback Give Differing Takes About Offense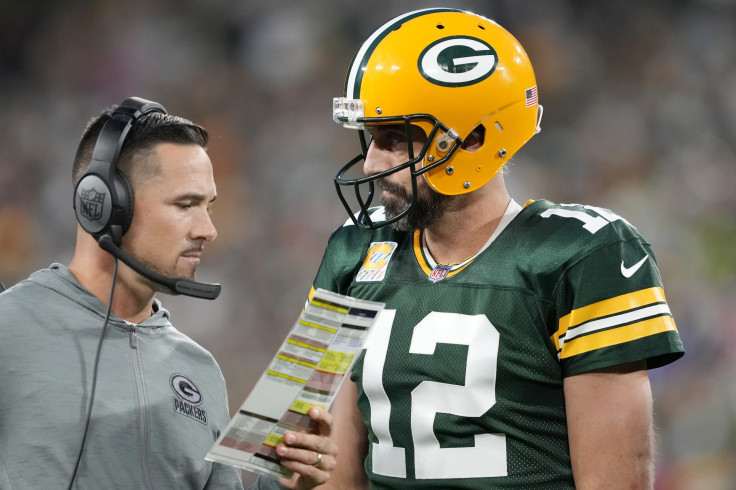 KEY POINTS
Aaron Rodgers believes the Packers may need to call simpler plays in their next go-around
Head coach Matt LaFleur explains his side of the story
Rodgers' frustration against the Jets was caught on camera after a game-changing sack
Aaron Rodgers is a bona fide first-ballot Hall of Famer when he eventually calls it a career, but he is currently busy butting heads with Green Bay Packers head coach Matt LaFleur.
Following their Week 5 loss to the New York Jets, Rodgers quipped that the offense needed to be simplified since a lot of their mistakes are easily rectifiable and noted that if the complexity of their plays is getting in the way, it needs to be changed.
LaFleur was asked about Rodgers' comments during his press conference a couple of hours ago and his answer might have Packers fans raising some warning signs.
"I don't know what that means. So, no, we talked about it... We've got to get everybody on the same page. And then, to me, it's more about digging at the details of what we're doing. Because I think you could see that, and it falls on everybody," he casually mentioned.
"It always starts with us as coaches, trying to do a better job of getting guys to understand all the little intricacies... it really doesn't matter what we do schematically. If we don't block better, it's hard to do anything. And I think that was the number one issue yesterday."
The Packers' offense stalled multiple times throughout the game as the combination of the Jets' pressure-heavy defense and the offensive line's inability to keep the pocket clear for Rodgers played a major role.
The credit belongs to Jets head coach Robert Saleh for making the right play calls and sophomore quarterback Zach Wilson for breaking down the Packers' defense while the same can also be said of Quinnen Williams who tallied two of New York's four sacks on Rodgers.
Late in the third with the Jets up 17-3, Rodgers connected with heavily covered wide receiver Allen Lazard for a touchdown–though it would be the only score they would make for the rest of the night.
Things just were not clicking for the Packers and it could not come at the worst time as they enter Week 7 with a record of 3-3.
It became evident in the second half that Rodgers was getting frustrated with his linemen for allowing Williams to walk through them for the sack as he dejectedly flipped the ball to the referee with a defeated look on his face.
"There's a lot of things we can do from a technique standpoint that has got to be better. And then I think, you know, just what are we asking our guys to do? That's what you always look at critically," LaFleur later added.
If the Packers do not start showing improvement against the Washington Commanders in Week 7, Green Bay fans can expect a lot more words to be heard from their longtime quarterback.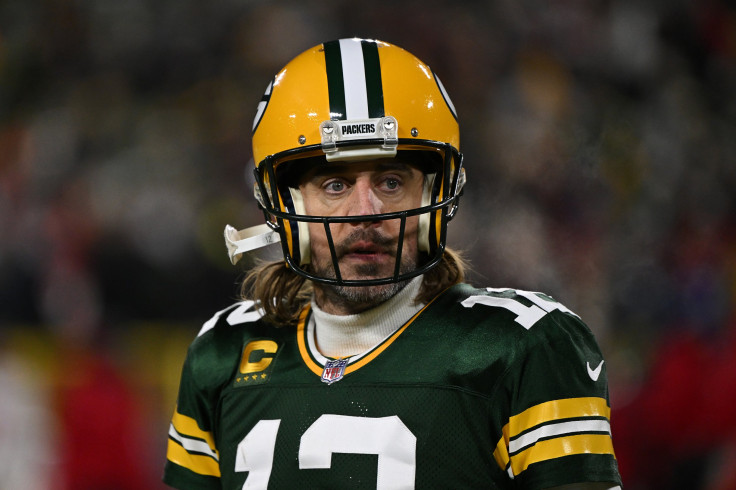 © Copyright IBTimes 2023. All rights reserved.
FOLLOW MORE IBT NEWS ON THE BELOW CHANNELS