Trump Bombs Syria, But Was The Missile Attack Legal? Launch Was Unauthorized, Members Of Congress Say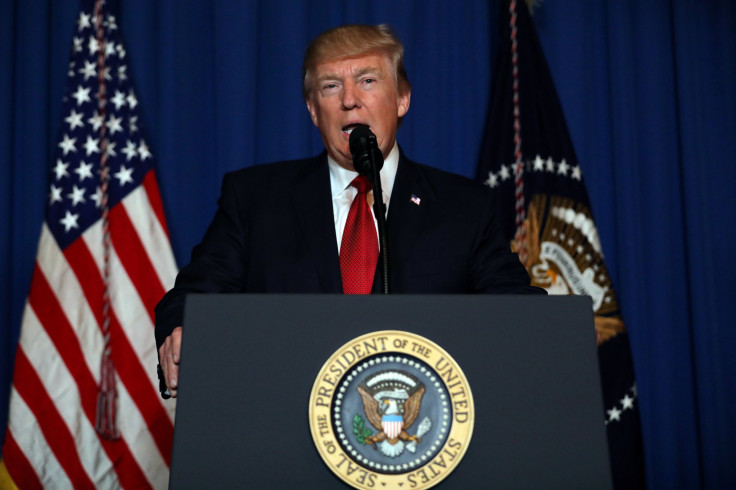 President Donald Trump's order to fire about 60 cruise missiles at an air base in Syria on Thursday night drew concerns about its authorization as Trump did not seek prior consent from the Congress. Members of the Congress took to social media to raise questions over the attack.
The missiles, which were launched from two warships in the Mediterranean Sea into a Syrian air base, came a day after Trump said in a press conference that he will take a strong action against Bashar Assad in Syria. It also came as he welcomed Chinese President Xi Jinping for a two-day summit at his luxurious Mar-A-Lago resort in West Palm Beach, Florida.
Read: US Attacks Syria In Response To Chemical Attack
Members of the Congress asserted that the chemical attack in Syria was unacceptable, but Trump should have presented a proper plan for Syria, and taken the Congress into confidence about his approach to end the war.
The U.S. began launching airstrikes in Syria in September 2014 under former President Barack Obama as part of its coalition campaign against the Islamic State group. However, the airstrikes had only targeted the terrorist group and not Syrian government forces. In 2013, when Obama considered seeking congressional approval, Trump said it would be a "big mistake" if he did not seek prior approval.
"Again, to our very foolish leader, do not attack Syria — if you do many very bad things will happen and from that fight the U.S. gets nothing!" Trump had tweeted a week later.
Trump's decision of taking the first major military action since he became the president was taken in a meeting with his national security team, before his dinner with the Chinese president in Mar-a-Lago on Thursday. Trump was reportedly having dinner with Xi as the action was in process. The decision came after Trump asked his team to find out who was behind the chemical attack. When it was clear that Assad was responsible, Trump insisted on developing options to respond to the attack, National Security Adviser H.R. McMaster told reporters, according to CNN.
© Copyright IBTimes 2023. All rights reserved.