Trump Retweets SpaceX Mars Rocket Launch Then Claims He Revived NASA
KEY POINTS
Trump tweet claims to have "accomplished more than any Administration in first 3 1/2 years" for space exploration
Space industry executives and journalists fact-check Trump for taking credit for the industry's recent advances
Trump's false claims come following SpaceX's successful launch of Starship SN5 on Tuesday
Leaders of the U.S. space community blasted back at President Donald Trump for a falsehood-riddled tweet in which he took credit for the recent successes achieved by NASA and SpaceX.
On Tuesday evening, SpaceX successfully launched Starship SN5 (Serial Number 5), a spacecraft resembling a huge flying beer can. SN5 launched and hovered 150 meters into the air in its first successful hop and landed on a concrete pad in one piece.
This rocket is a prototype of the massive Starship rocket designed to land the first humans on Mars by the next decade -- if not sooner. Like Falcon 9, Starship will be fully reusable. Starship will eventually be capable of carrying 100 persons to Mars per trip.
NASA posted a video of the SN5 first flight on NASASpaceFlight.com. On Wednesday, Trump reposted the video and added text where he claimed to have resurrected NASA from the grave. He also took credit for SpaceX's flight by insinuating it was part of a NASA program.
"NASA was Closed & Dead until I got it going again. Now it is the most vibrant place of its kind on the Planet...And we have Space Force to go along with it. We have accomplished more than any Administration in first 3 1/2 years. Sorry, but it all doesn't happen with Sleepy Joe!" tweeted Trump.
Space industry experts and journalists reacted to Trump's claims Wednesday. Phil Larson, a former SpaceX employee, tweeted that the false narrative "does a disservice to the nearly 17,000 dedicated women and men of @NASA."
Jeff Foust, senior writer and aerospace analyst at Space News, pointed out "NASA was neither closed nor dead at the start of the current administration."
Foust pointed out NASA has been operating continuously since its formation in 1958. He also cited NASA successes that originated in previous administrations, as well as the fact that SN5 test has nothing to do with NASA. "It's a private effort by SpaceX," Faust tweeted.
Tuesday's successful SpaceX launch and landing is considered a big step toward its mission of going to Mars.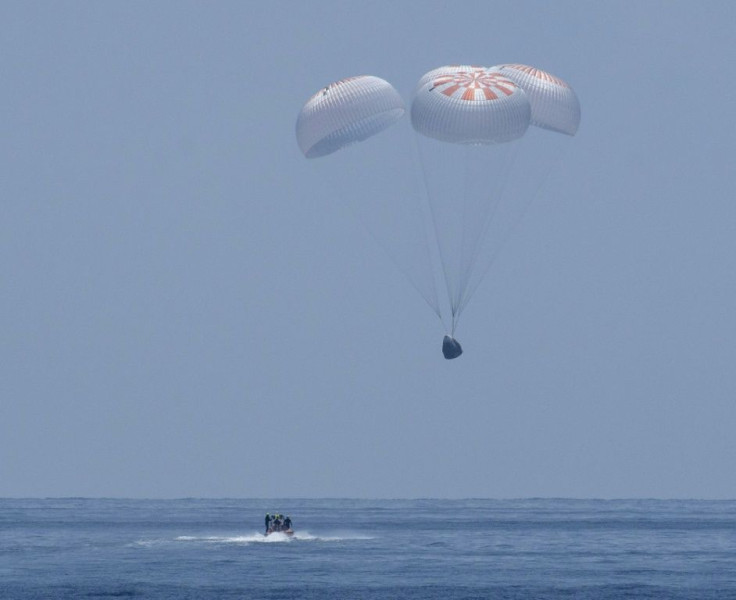 © Copyright IBTimes 2023. All rights reserved.
FOLLOW MORE IBT NEWS ON THE BELOW CHANNELS