Trump Travel Ban Update: UAE Says Executive Order Doesn't Target Muslims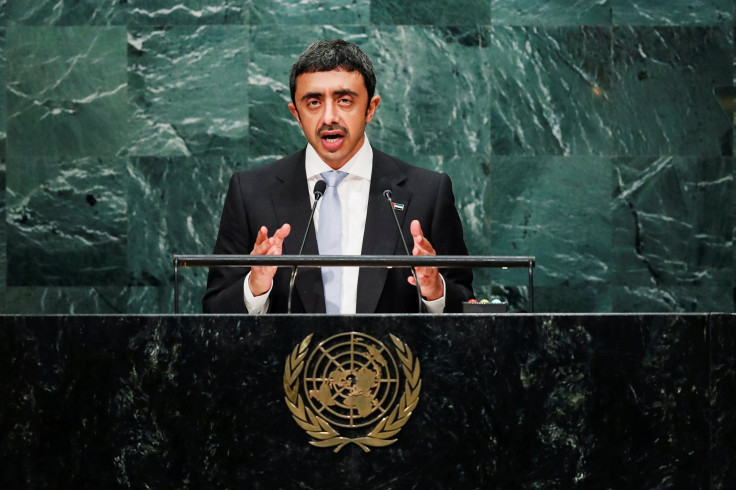 President Donald Trump's travel ban on seven Muslim-majority countries does not target the Muslim faith, the United Arab Emirates (UAE) foreign minister said Wednesday.
Sheikh Abdullah bin Zayed al-Nahyan said the ban, which triggered protests throughout the U.S. over the weekend, is an "American sovereign decision."
"There are attempts to give the impression that this decision is directed against a particular religion, but what proves this talk to be incorrect is what the U.S. administration itself says... that this decision is not directed at a certain religion," Abdullah said at a press conference in Abu Dhabi, where he was joined by Russian counterpart Sergei Lavrov, Reuters reported. Abdullah noted that most Muslim countries were not part of the ban and those that were faced "challenges" that needed to be addressed, Reuters said.
The UAE is a close ally of the U.S. In December, the U.S. Defense Department authorized the sale of $3.5 billion worth of Apache attack helicopters to the UAE.
The Persian Gulf kingdom has also been active in the politics of the region. While heavily criticized for not accepting Syrian refugees, the Emirates reversed course and announced in September it would accept 15,000 refugees over the next five years. Until last year, the UAE provided troops to support Saudi Arabia's military action in Yemen, one of the countries listed in the travel ban. Saudi Arabia is another key U.S. ally in the region.
After November's presidential election, the UAE called for Washington to increase its engagement in the Middle East.
"We live in an increasingly multipolar world but Washington's role remains important in the Middle East and the eight past years have seen U.S. disengagement," UAE Minister of State for Foreign Affairs Anwar Gargash said in November. "It is essential that there is an overarching strategy rather than isolated positions toward regional issues. In short, America's engagement is positive and its withdrawal and disengagement is counterproductive."
© Copyright IBTimes 2023. All rights reserved.
FOLLOW MORE IBT NEWS ON THE BELOW CHANNELS