Tunisia Divided: Supporters Of Moderate Islamist Government In Tunis Rally Over The Weekend As Tensions Mount [PHOTOS]
One suspected Islamist radical and a Tunisian soldier were killed Sunday in separate skirmishes in Tunisia, the latest casualties amid growing unrest in the country that launched the Arab Spring revolutions in December 2010. Tunisia has been facing its worst crisis since then as Salafist extremists have instigated in recent weeks a series of attacks, including the July 25 assassination of a member of the Popular Front party, an Arab nationalist political movement embraced by the country's religious moderates and secular leftists.
Massive demonstrations took place in the capital Tunis this weekend when, as in Egypt recently, citizens rallied either for or against the moderate Islamist government headed by interim President Moncef Marzouki, 68, who was picked by the country's Constituent Assembly in December 2011. Similar protests in Egypt led to the ouster of President Mohammed Morsi, who had been elected as the candidate of the Muslim Brotherhood's Freedom and Justice Party.
Tunisians in support of the current leadership of the moderate Islamist Ennahda movement were photographed by Reuters while holding up signs in support for Morsi. A smaller group of opponents of the country's moderate Islamist government also massed. Tunisian flags were seen in heavy rotation on both sides.
While religious conservatives rally in support of the current government, Tunis is fighting hardcore Islamist extremists affiliated with al Qaeda. On Sunday, a Tunisian military tank struck a land mine while on patrol on Mount Chammbi, killing one soldier and wounding seven others. On Thursday, militants killed eight Tunisian soldiers in the area, leading to air and artillery strikes that lit up forested land on Friday.
Also on Sunday, authorities busted what they considered a terrorist cell that was amassing weapons in a house in the capital. One suspected militant was killed, and five others were arrested.
Tunisian security officials were targeted last week with a car bomb and a roadside explosive, but no deaths or injuries were reported. However, leftist leaders have been more successfully targeted lately. In addition to the recent assassination of the Popular Front party's Mohamed Brahmi, Salafist radicals attempted to kill another prominent politician in Sousse, a plot that was foiled on Friday.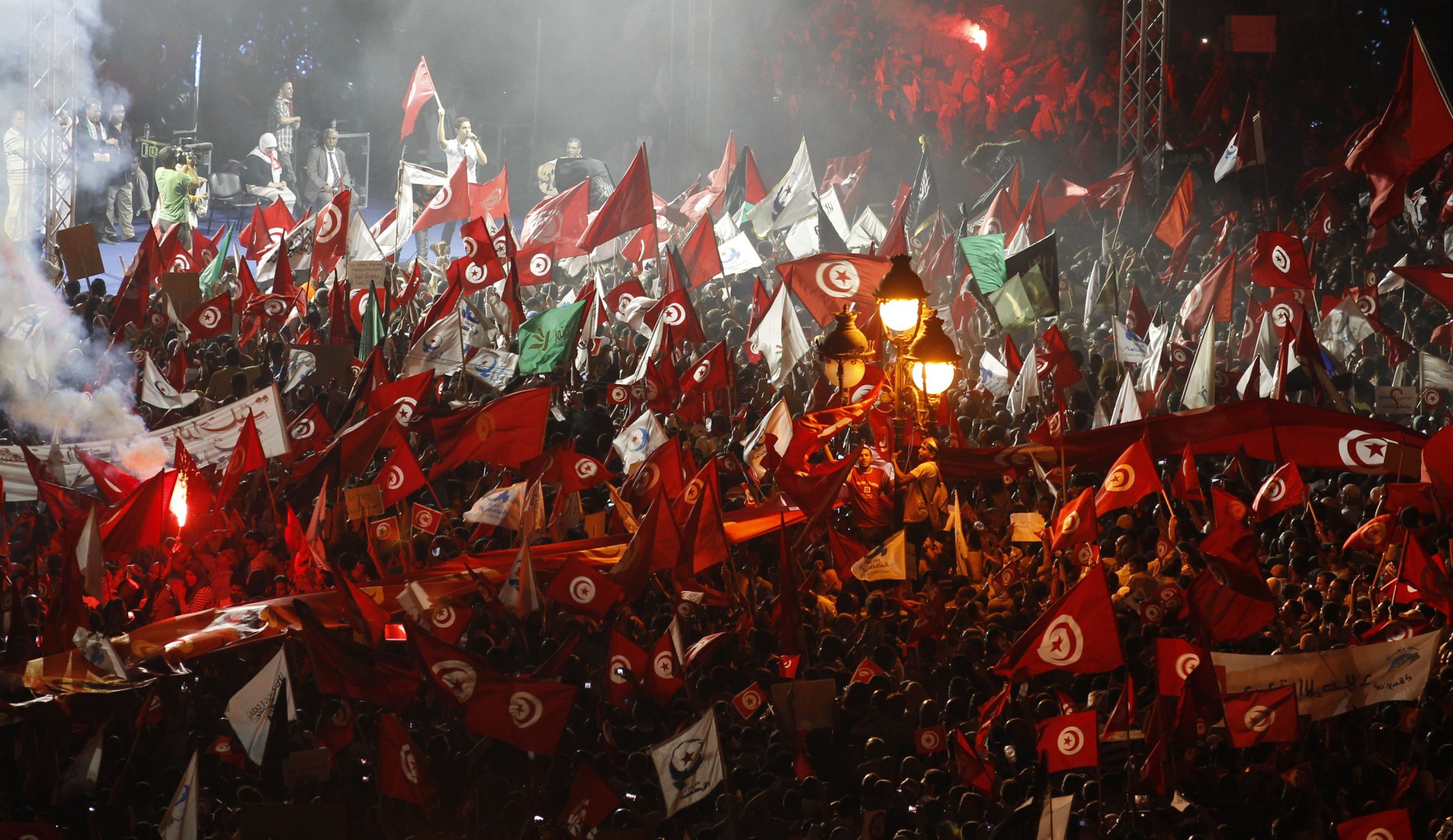 © Copyright IBTimes 2023. All rights reserved.