Turkey-Africa Economic Relations: After Russian Sanctions, Turkish Businesses Eye African Markets To Offset Losses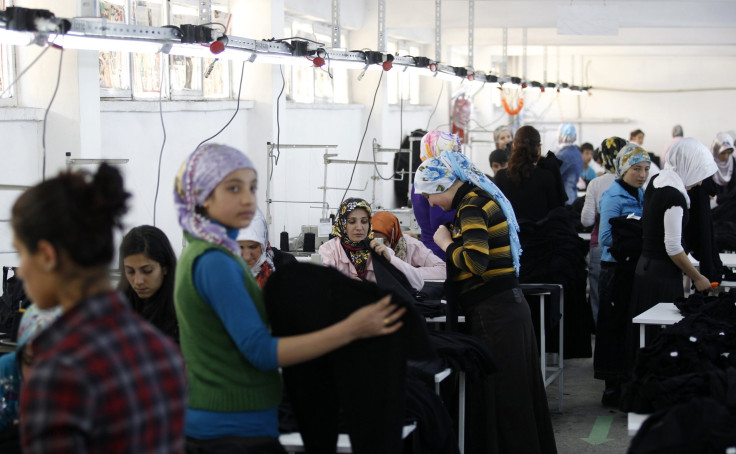 Dozens of businessmen from Cameroon continued meeting Wednesday in Istanbul as part of a three-day summit aimed at strengthening cooperation between Turkish and African corporations. Turkey's industries have eyed the continent in an effort to expand their economic reach at a time when Russian-imposed sanctions have crippled some of Turkey's most prosperous business sectors, including textiles and produce.
The summit comes after years of Turkey boosting its relations with African nations, becoming one of the major donors of humanitarian aid and creating diplomatic ties across the continent. Now, struggling businesses are hoping those connections will pay off as they look toward African markets to help increase profits and offset Russian losses. While tapping into Africa's markets has been a goal for at least a decade, sanctions could push Turkey to renew its lingering efforts there.
"When the European economies began not performing so well [in 2009], Turkish businesses started to diversify," said Baris Ornarli, the Washington representative of Tusiad, a major global Turkish business network. "A lot of that went toward the Middle East and Africa ... and the question now is whether the conflict with Russia might encourage business to diversify again."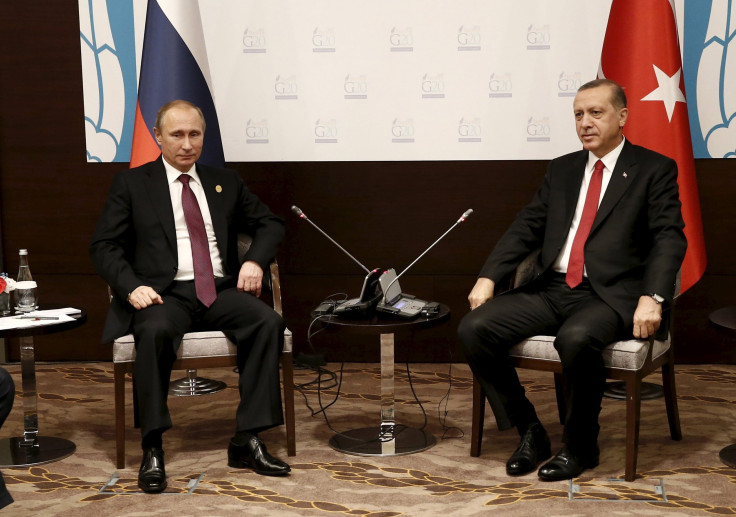 Analysts said gaining a financial foothold in Africa would be a challenge, especially as Turkey has been gripped by its own domestic turmoil in recent months. The fact that India and China have already entered the African market, offering more competitive prices, was likely to make it difficult for Turkey to profit in the region. Turkey's major exports to sub-Saharan Africa already include manufactured goods, iron and steel products, and consumer products like food, textiles and industrial products, and its top trade partners include South Africa, Nigeria and Ghana.
Russia, one of Turkey's largest markets for exports, imposed sanctions against Turkey after one of its fighter jets was shot down last month near the border with Syria. Turkish leaders said the plane had violated its airspace, though Russia denied the allegations and considered Turkey's actions a provocation. The downing of the Russian plane led to heightened tensions between Ankara and Moscow, and Russia has since banned trucks carrying Turkish-made products from crossing its borders. Russian visitors have also been crucial to Turkey's tourism sector in recent years.
"Until the political situation between Turkey and Russia clears up, we have decided to set new strategies to direct textile exports [originally destined for] Russia to the African market," Hikmet Tanrıverdi, the head of the Istanbul Ready-Made Garment Exporters' Association, said Tuesday at a press conference in Istanbul that kicked off the summit. "We are planning to reach six more countries and a market of 35 million people via Cameroon. I hope we will double ready-to-wear exports to Africa in three years."
Turkey Overview | FindTheData
New Push, Old Goals
Turkey's President Recep Tayyip Erdogan, who at the time was prime minister, became the world's first head of state to visit Somalia in almost 20 years in 2011. He brought with him high government officials, as well as his family, as part of a humanitarian mission to highlight the plight of Somali victims of drought.
The high-profile visit came as Turkish leaders sought to boost their presence — politically but also economically — across the Muslim world, and especially in sub-Saharan Africa, where relations were minimal. Between 2007 and 2013, exports to Africa more than doubled, from $1.9 billion to $4.1 billion, as Turkey experienced a massive economic boom.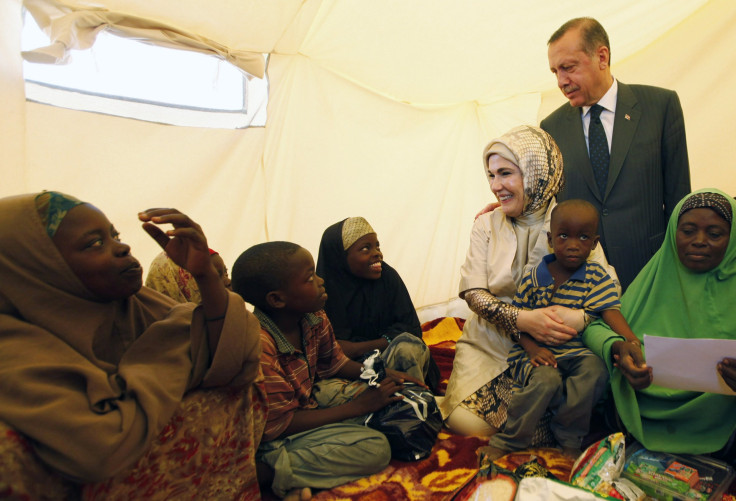 Turkish Airlines, a government-subsidized company, began in the early 2000s expanding flight options to the African region, and nearly 40 embassies opened across the continent. Although most of Turkey's involvement in Africa focused on the northern part of the continent, Turkish leaders also saw sub-Saharan countries as an opportunity for financial and political growth. The expanded presence was to the benefit of the Turkish government, but also private businessmen.
"Turkish businesses have done fairly well in quite a number of African countries," said David Shinn, a professor at George Washington University and a former U.S. ambassador to Ethiopia and Burkina Faso. "I would give most of the credit to the businessmen themselves. They have been aggressive, they're willing to tolerate challenges and perhaps difficult conditions that a lot of Western companies do not want to put up with."
The first decade of Turkey's moderate-Islamist AK Party rule was marked by enormous economic growth, and saw Turkey transition from an aid recipient to a major international donor. Turkey was portrayed as a model democratic Muslim government, and that image benefited its economic power as Turkish brands capitalized on the country's newfound popularity across the Muslim world. Everything from halal-certified gummies to Turkish soap operas spread across the Middle East and beyond.
"It was a desire to show Turkey as being a major player in the world, and one place they can do that, and have done it, is Africa," said Shinn, who authored a report for London-based Chatham House about Turkey's engagement in Africa earlier this year.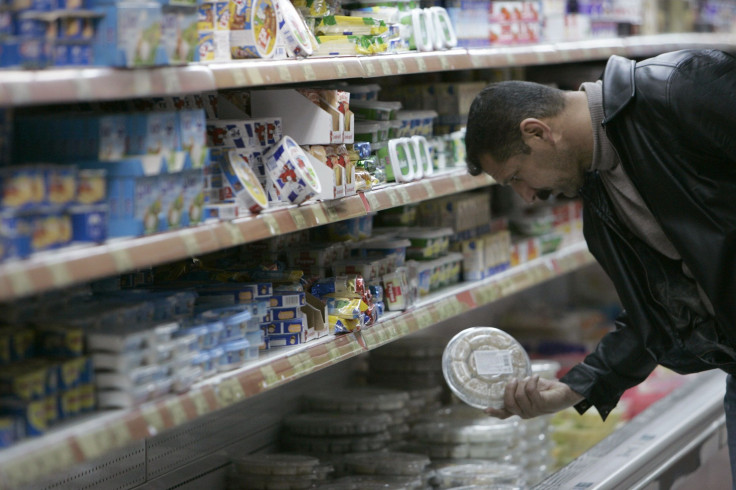 Domestic Woes Slow Goals Abroad
About four years after Erdogan made his first trip to Somalia, he visited East Africa again in the beginning of 2015, one of many trips made by Turkish officials to the continent. He visited several East African countries, including Ethiopia and Djibouti, and met with some of the continent's top politicians and businessmen, pledging to expand cooperation. He vowed to take at least two more trips to the continent before the end of 2015, but as of mid-December, he hasn't lived up to that promise.
Turkey has been dealing with its own internal turmoil, which has complicated its ability to extend abroad, according to Gareth Jenkins, an Istanbul-based expert for the Silk Road Studies Program, a Central Asian research center. While Turkey was once invested in strengthening political and economic ties, more recently, it has been caught up with spillover from the war in Syria, a massive refugee crisis and domestic political unease.
"The brand of Turkey has been very severely damaged. That's had an impact on Turkey's ability and willingness to try and establish itself on the global stage," Jenkins said. "Turkey's a lot more isolated even inside the Muslim world than it has been for a long time."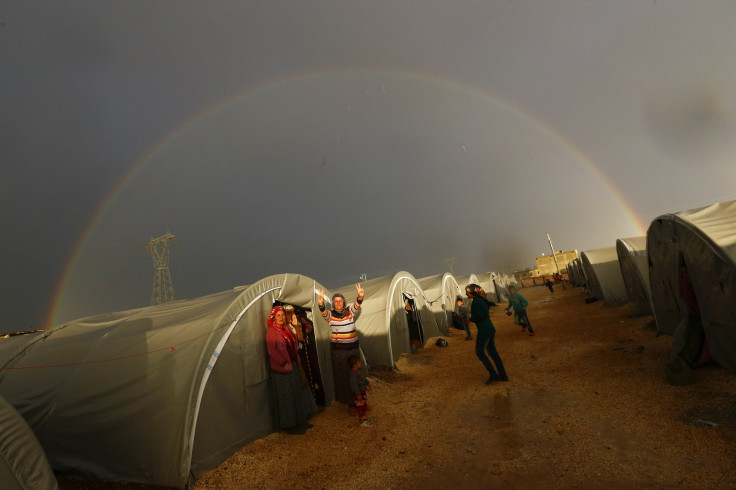 One of the reasons Turkey was able to expand in Africa a few years ago was due to the influence of a popular religious movement, Hizmet, which operates a massive chain of schools and businesses across the world. It has gained a foothold in Africa, particularly in Nigeria and Somalia, and was critical in helping Turkey establish business networks and embassies across the continent. Many of its Turkish followers have lived and worked in Africa.
More recently, however, a strong-willed Erdogan and the Hizmet movement's aging, reclusive leader, Fethullah Gulen, have fallen into a power struggle, and Erdogan has accused Gulen, who lives in self-imposed exile in Pennsylvania, of attempting to stage a coup against him. Erdogan has vowed a war against Gulen, cracking down heavily on his movement within Turkey and lobbying African and Central Asian governments to shut down his schools. Without Gulen's followers' help in Africa, though, expansion in the continent has proved difficult, according to Jenkins.
"The [embassy] network was created by the Gulen movement, and then [Turkey's government] would stamp it with a flag," Jenkins said. "It's not so much they are lost, but it's been difficult to expand."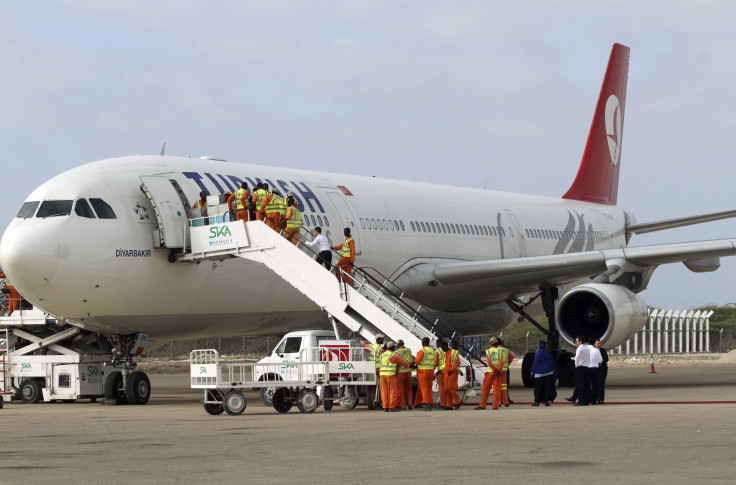 Jenkins said he saw some economic potential for Turkey in Africa, but it was unlikely to meet the high hopes expressed by some of Turkey's ambitious business leaders.
"There is quite a panic because of the Russian sanctions," Jenkins said. "But I don't think anyone genuinely believes they can make up the shortfall. What they could do is reduce some of the losses."
© Copyright IBTimes 2023. All rights reserved.