Turkey To Hand Over Body Of Dead Russian Pilot To Moscow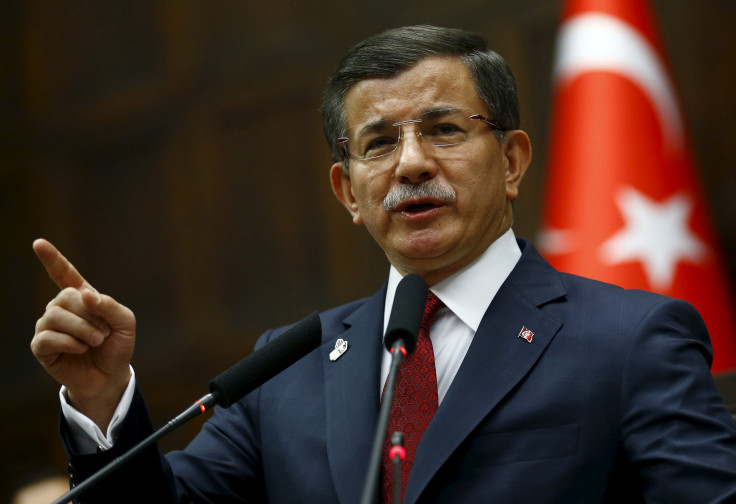 The body of a Russian pilot killed when his plane was shot down last week over the Syrian border was received by Turkey late Saturday and will be handed over to Moscow, Turkish Prime Minister Ahmet Davutoglu said Sunday. The other pilot, who survived the crash, was rescued earlier from rebel-held territory in Syria.
"The [body of the] pilot who lost his life during the air violation was received by us on the [Syrian] border last night," Davutoglu reportedly said Sunday, during a news conference in Ankara.
The Russian embassy in Turkey also confirmed that the body of the pilot would be brought to Ankara Sunday before being sent to Russia.
"Today the body of Hero of Russia Oleg Peshkov will be delivered to Ankara. The military attache of the embassy is accompanying it during the flight, and the ambassador and the embassy staff will meet it at the airfield in Ankara. The date and time of the pilot's body delivery to Russia is being clarified," embassy spokesman Igor Mityakov told RIA Novosti.
Davutoglu also called for greater coordination and intelligence-sharing between the countries carrying out airstrikes in Syria so that similar incidents could be avoided in the future, Reuters reported.
While an international U.S.-led coalition, which includes Turkey, has been carrying out airstrikes on targets of the Islamic State group for over a year now, Russia's air campaign in Syria began in September.
The U.S. and its allies have expressed concerns that rather than target ISIS strongholds, Moscow is bombing areas held by Syrian rebels opposed to President Bashar Assad, a staunch Russian ally.
The downing of the Russian Su-24 jet last week triggered a war of words between Russia and Turkey, with Moscow accusing Turkey of trying to bring bilateral relations to a "dead end," and calling the incident "a stab in the back."
On Saturday, Russian President Vladimir Putin announced a raft of economic sanctions against Turkey, signing a decree that covers imports from Turkey, the work of Turkish companies in Russia and any Turkish nationals working for Russian companies.
While Turkey has, so far, refused to give in to Russia's demands to apologize, Turkish President Recep Tayyip Erdogan recently struck a more conciliatory note. "We wish it hadn't happened, but it happened. I hope something like this doesn't happen again," Erdogan reportedly said Saturday, adding that he was "saddened" by the incident.
© Copyright IBTimes 2023. All rights reserved.