Turkey ISIS Child Training Camps? Dozens Of Children Arrested In Mass Raid On Islamic State Apartments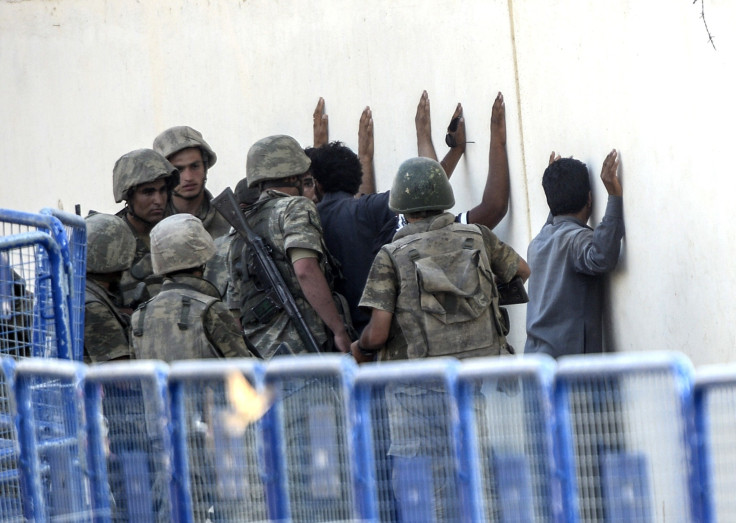 Some two dozen children were among 50 individuals rounded up in a crackdown on ISIS affiliates in Istanbul over the weekend, Turkish media outlets reported Monday. Counterterrorism police raided about 18 apartments they believed were being used as militant training camps where children were taught about life under the Islamic State group.
Most of those arrested were reportedly Uzbeks or Tajiks living in Turkey. The popularity of ISIS has surged among some Uzbeks in recent months, following an August announcement by the Islamic Movement of Uzbekistan pledging allegiance to ISIS. Some 5,000 Uzbek nationals were believed to be fighting alongside ISIS.
The raids occurred in the Pendik and Basaksehir districts of Istanbul. Police reportedly uncovered battlefield maps and documents with the group's contacts in Iraq and Syria. Some of the suspects were preparing to travel to Iraq and Syria with the intention of joining ISIS, the Dogan news agency reported, according to the Straits Times.
The arrests come as Turkish police have ramped up a crackdown on supporters of ISIS following an Oct. 10 twin bombing in Turkey's capital, Ankara, that left more than 100 people dead. One of the two suicide bombers was identified as Yunus Emre Alagoz, known to police as an ISIS sympathizer, whose brother was responsible for a suicide bombing in southern Turkey in July that killed more than 30 people.
At least 13 suspects with links to ISIS were reportedly detained during an investigation into the Ankara bombing. There was no indication that the Sunday arrests were connected to that attack, but the bombings, which marked Turkey's deadliest terrorist attack, have prompted calls for the government to crack down further on ISIS sympathizers in the country.
Opponents of the ruling Turkish party have blamed government officials, including President Recep Tayyip Erdogan, with failing to stem the spread of ISIS in the country.
© Copyright IBTimes 2023. All rights reserved.