Turkey Will Pay 'A Very Heavy Price' For Anti-PKK Offensive, Kurdish Leader Warns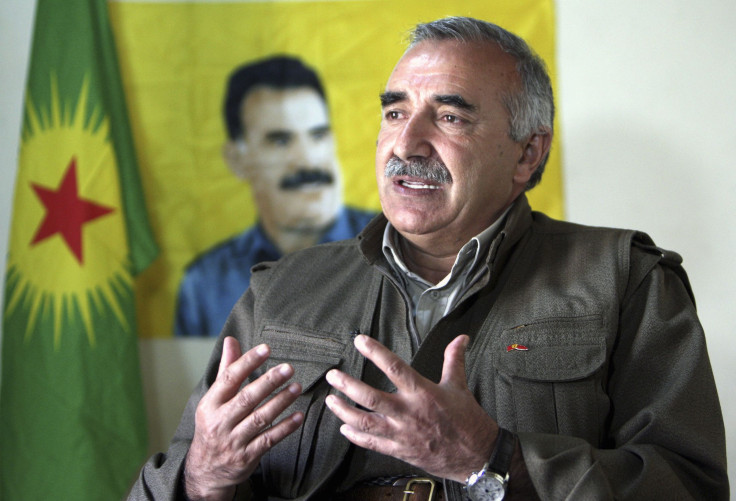 Turkey will pay "a very heavy price" for its ongoing offensive against Kurdish rebels in northern Iraq and southeastern Turkey, a senior leader of the Kurdistan Workers' Party (PKK), which is currently fighting the Turkish military, said Friday.
"Turkish President Erdogan is gambling. … This is a battle of will," Murat Karayilan, the PKK's northern Iraq-based leader, said, according to a report by the pro-PKK Firat news agency. "They made a very big mistake by attacking us, and thus disregarding the efforts made by Leader Apo for a solution. They will pay a very heavy price for that."
Apo, whose real name is Abdullah Ocalan, is one of the founding members of the PKK. He is currently serving a life sentence for treason. Ocalan has, in the past, called on Kurdish fighters in Turkey to cease hostilities.
PKK, which was formed in the late 1970s, launched an armed struggle against the Turkish government in 1984, demanding greater autonomy for Kurds living in the country. Since then, clashes between the two sides have led to the deaths of over 40,000 people.
A two-year détente between the PKK and the Turkish government -- announced in March 2013 -- ended last month after 32 people were killed in an ISIS suicide attack in the Kurdish-dominated Turkish border town of Suruc. Two days later, rebels from the PKK killed two Turkish policemen, whom they accused of collaborating with ISIS.
Turkish airstrikes against the PKK, which began July 24, are still ongoing, even as Recep Tayyip Erdogan's government announced its intention to launch a "comprehensive battle" against ISIS in Iraq and Syria. So far, however, the operation has focused largely on Kurdish rebels, who have responded by launching a violent campaign against Turkish security forces.
"Our fight continues in a planned and controlled way. … We are just conducting retaliatory strikes," Karayilan reportedly said.
According to some estimates, over 400 Kurdish fighters in northern Iraq have been killed in Turkish airstrikes. More than 30 members of the Turkish military have also been killed in attacks attributed to the PKK.
"Some picture the operations against the PKK as a war against Kurdish people and Kurdish groups. It isn't," Turkish Prime Minister Ahmet Davutoglu reportedly said Thursday, in an attempt to assuage concerns raised by several Iraqi Kurds. "The anti-PKK operations we are conducting are not targeting Kurdish people, [and] are not against Kurdish people."
© Copyright IBTimes 2023. All rights reserved.