Twitter Backs Down, Blocks Indian Accounts Identified By Government
KEY POINTS
Twitter took down 1,398 of the 1,435 accounts pointed by the government
The company agreed to government demand to restructure India team
Twitter had earlier refused to comply with order to block accounts
Twitter has agreed to block hundreds of accounts in India critical of the government's handling of a massive farmers' protest after officials threatened top executives in the country with possible jail term for non-compliance, Indian newspapers reported, citing unnamed government sources.
Twitter on Thursday complied with an order to block accounts which the government insisted were spreading misinformation about the protests. It has taken down 1,398 of the 1,435 accounts identified by the government and assured that a due process is being followed for the rest of the handles, The Times of India reported.
Chaudhary Sukhram Singh Yadav, a Member of Parliament from an opposition party, had his account blocked on Thursday. Twitter said the account was withheld in response to a legal demand, but it was not immediately clear if it was in response to the government's order. The account of a prominent magazine in India, The Caravan, which was withheld in response to an earlier request, remains operational.
The Twitter climbdown comes after a non-compliance notice — which can lead to fines and seven years in jail for its top leadership in India — from the government and a meeting of the company's top executives with Ajay Prakash Sawhney, a top bureaucrat in India's Ministry for Electronics and Information Technology, on Wednesday.
Twitter executives also agreed to the ministry's demand for structural changes in its India team to "better manage communications" between the government and Twitter's global team, The Indian Express reported. The American microblogging site agreed to assign more executives in its local offices in India, its third-largest market after the United States and Japan.
India's Minister for Electronics and Information Technology, Ravi Shankar Prasad, warned in Parliament on Thursday that social media platforms are free to work in India, but they must abide by the Constitution and laws of the country.
"When Capitol Hill in Washington was ransacked and police administration took action, some microblogging companies stood in support of them. But when the iconic Red Fort in Delhi was attacked, they behaved differently," Prasad wrote on Twitter.
Twitter had blocked former President Donald Trump's account and suspended over 70,000 other accounts following the storming of Capitol Hill.
The Indian government first asked Twitter to block critical accounts following a clash between the protesting farmers and the police in New Delhi on Jan. 26, the anniversary of the republic. It cited an offensive hashtag that suggested a genocide.
Twitter suspended several accounts but reinstated some of them later. The social media company was served with a non-compliance notice by the government under Section 69A of the Information Technology Act.
Twitter said on Wednesday that it has been served with several separate blocking orders by the Indian government and chose to comply only partially in "keeping with its principles of defending protected speech and freedom of expression".
In the meeting with Monique Meche, Twitter's vice-president, global public policy, and Jim Baker, its deputy general counsel and vice-president, legal on Wednesday, Sawhney expressed displeasure over Twitter's partial compliance and said the company must respect Indian laws.
The Indian Express quoted an unnamed IT ministry official, who attended Sawhney's meeting with Twitter executives, as saying that the "term genocide cannot be casually thrown around. Most of the tweets that we flagged (on Jan. 31) to Twitter had a mention of the word along with provocative images, which had nothing to do with India."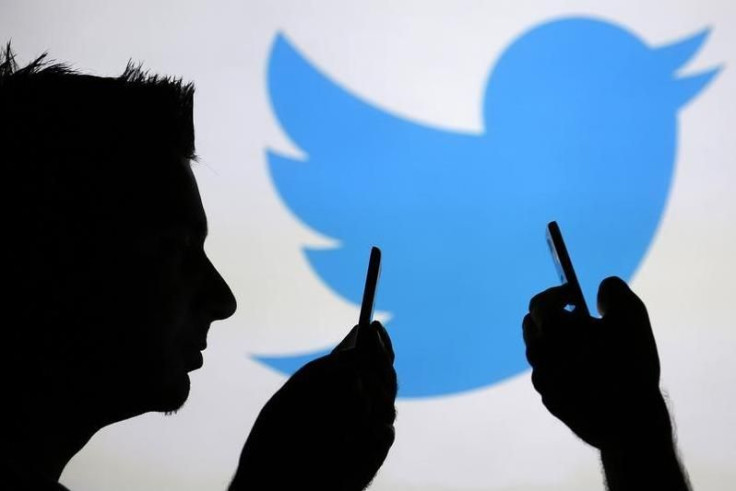 © Copyright IBTimes 2023. All rights reserved.