Twitter Wants World Cup Moment Amid Slowing User Growth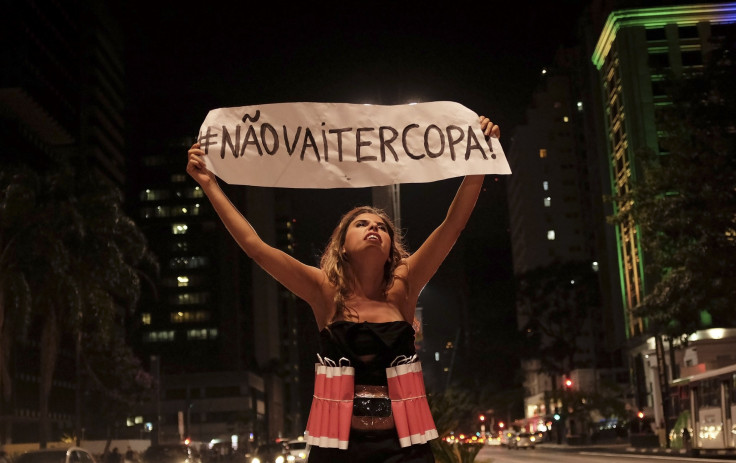 The FIFA World Cup is turning into a very big moment for Twitter (NYSE:TWTR). For the short messaging service, facing plateauing user growth, the World Cup is perhaps the biggest global opportunity to both gain new users and persuade infrequent users of the value of the service.
And while it's still early in the 32-day tournament, Twitter has some encouraging data points: The first goal scored in the World Cup (an own-goal by Brazil's Marcelo) triggered 384,000 tweets per minute, shattering a record of 254,000 tweets per minute set by the famous selfie taken by Ellen DeGeneres during the Oscars.
Sunday night, soccer did it again. Clint Dempsey's 81st minute goal during the USA's match with Portugal generated 304,603 tweets per minute, according to Twitter. The 2-2 thriller, the most-watched soccer match in the U.S., produced 8 million total tweets.
Over the past several years, Twitter has worked to position itself as the de-facto second-screen for television, both in engaging its user base and in its pitch to advertisers. For advertisers, Twitter pitches itself as a companion to TV, an outlet that extends the audience of TV ads and makes them work better.
But new users have been something of a tougher sell. Twitter's user growth has slowed down in recent years as it attempts to move past tech-savvy early-adopters and into the mainstream. Twitter reported 255 million active global users at the end of the first quarter of 2014: Up 25 percent from the prior year, but down from 30 percent growth in the previous quarter.
With its odd conventions, commands and lingo, Twitter can be baffling to someone logging on for the first time. Twitter is trying to make the point that you don't have to tweet to make Twitter useful. But even if a user never tweets, it's still a blank slate if you don't follow anyone. So the issue became, whom to follow -- and how Twitter could best guide users.
Twitter's planning for the World Cup began more than a year ago. Twitter knew that the airwaves and TV screens would be deluged with Twitter handles and 140-character bursts, so it prepped for a wave of first-time users or light users deciding to give it a try.
The company also started working with advertisers early. McDonalds (NYSE:MCD) launched a global campaign in all markets where Twitter has Promoted Tweets, a move which required creating unique handles and hashtags for all territories.
To grab World Cup fans, Twitter users got a tab that allowed them to immediately watch real-time World Cup tweets scroll by. Soccer fans were given the option of a soccer-themed avatar and were prompted to follow all players on the teams playing at that time, allowing them to skip the hassle of following other accounts and get right into the action. Twitter even dressed up country hashtags with little flags to further single out World Cup tweets.
"They are definitely trying to crash through that ceiling," said David Berkowitz, head of marketing for ad agency MRY. But by pointing users to content, Twitter is competing for attention with the content itself. "It's tough because how does Twitter become more than any other media company? If you want to follow the World Cup, why not go to Yahoo Sports or ESPN?"
The question of how to lure new users and re-engage old ones is at the heart of some of the recent management changes at Twitter as it looks to kick-start growth. COO Ali Rowghani, who led the product side of the company, left Twitter two weeks ago; recently, the company brought in Google exec Daniel Graf to replace the head of product Michael Sippey.
Twitter hasn't released aggregate numbers for the World Cup, but individual matches are on par with some major TV events in the U.S. The first World Cup match between Brazil and Croatia is still the high-water mark with 12.2 million tweets. That's short of the 19.1 million
tweets sent in a 12-hour period
connected to the Oscars, according to Twitter. For comparison's sake, the Super Bowl had about 26 million tweets in the U.S. alone, according to Nielsen SocialGuide. The big difference here is the World Cup goes on for a month and reaches a more global audience.
Assuming Twitter gains a whole lot of new users during the World Cup, will it be a lasting bump? Twitter's efforts during the 2014 Winter Olympics in Sochi, Russia, may hold the key. Twitter made a big effort to get athletes tweeting during the Games; whether those users stick around will show how well Twitter has evolved itself for the masses.
© Copyright IBTimes 2022. All rights reserved.
FOLLOW MORE IBT NEWS ON THE BELOW CHANNELS