Twitter's 20 Most-Followed Celebrity Users: Who Are The Most Popular Celeb Tweeters?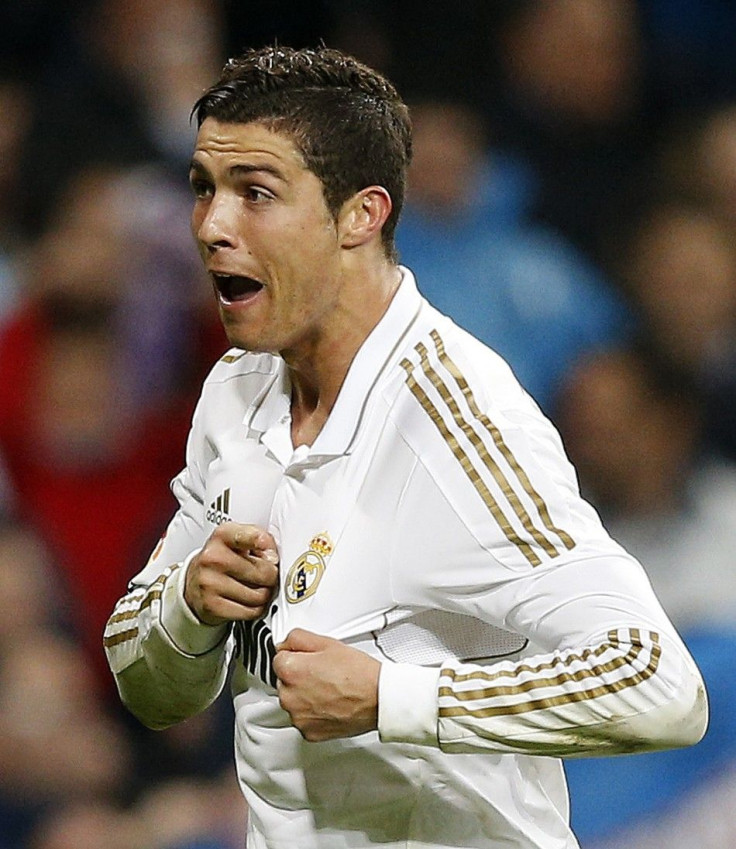 Twitter's 20 most-followed celebrity users have millions of followers among them. Here's a breakdown of the most popular celeb Tweeters from Lady Gaga to Cristiano Ronaldo. 1. Lady Gaga: Of course Gaga is at the top of the list. One of the most popular artists of our time, she is also the first person to amass 20 million followers, a milestone she reached earlier this year.
2. Justin Bieber: The Biebs is the most popular teen on Earth. Hands down. Don't even try to claim One Direction or anyone else. Justin Bieber has more rabid fans, and more Twitter followers, than is fathomable by human minds. You know you follow him.
3. Katy Perry: We're not sure if it's her ... assets, her blue hair, her music, or all three that make people so obsessed with Katy Perry. But she's managed to stack up more followers than you can count on a million hands. That's a lot of people.
4. Rhianna: She may have started out with a few lines on the track Umbrella, but now RiRi has become the fourth most popular person on Twitter. She's gonna run this site tonight.
5. Britney Spears: Britney may not have released anything anyone has cared about in years, but she still has the attention of legions of pop-music fans, who want to hear about her personal life as much as they care about her (dead) music career.
6. Shakira: Shakira first came to fame for her sexy dance moves and killer body, but now she's apparently become a worldwide phenomenon, with millions of people reading her every Tweet.
7. Barack Obama: He's the POTUS. 'Nuff said. Honestly, #7 isn't even that good for the GD President of the United States. Step it up, Barack
8. Kim Kardashian: She's hot and famous. And someone Tweets out hot, famous, half-nude pictures of herself. So people wanna know what she's up to. So they follow her on Twitter.
9. Taylor Swift: Country music's biggest pop star as of late, she's got Grammys coming out of the woodwork and more followers than you and all your followers combined.
10. YouTube: Alright, this one's not a celeb. But it's still #10, so don't hate.
11. Selena Gomez: Being the #2 most-followed celebrity's girlfriend doesn't hurt your Twitter popularity.
12. Oprah Winfrey: She owns everything. So no surprise she has a bunch of couch potatoes with low self-esteem following her.
13. Ellen DeGeneres: She's at the top of the daytime TV show game, and she's hilarious. Hence millions of Twitter followers.
14. Justin Timberlake: He started in some boy band, but now he's a top actor, crooner and playboy. He's bringin' sexy back to Twitter.
15. Ashton Kutcher: He sucks.
16. Eminem: I'm Slim Shady, yes I'm the real Shady, all the other Slim Shady Twitter accounts are just imitating, so please follow me, please follow me.
17. Kaka: Some soccer player. If you call the sport where people kick a ball around football, then you definitely know who this bloke is. If not, please proceed to #18. (By the way, you may want to do some catching up on sport, as the Brazilian just hit 10 million followers.)
18. Twitter: This is ridic. How is Twitter's account next in line to some random soccer player whose name should never be translated from the Spanish. C'mon, Twitter, get your s--- together.
19. Chris Brown: This is what happens when you abuse the fourth most popular Twitter user and she forgives. You earn yourself Grammy performances and millions of rabid fans, depsite being a huge douche. Sorry, Breezy, but it's true.
20. Cristiano Ronaldo: Another soccer guy.
© Copyright IBTimes 2022. All rights reserved.
FOLLOW MORE IBT NEWS ON THE BELOW CHANNELS