Two Cuban Dissidents Say They Were Detained On Way To See Pope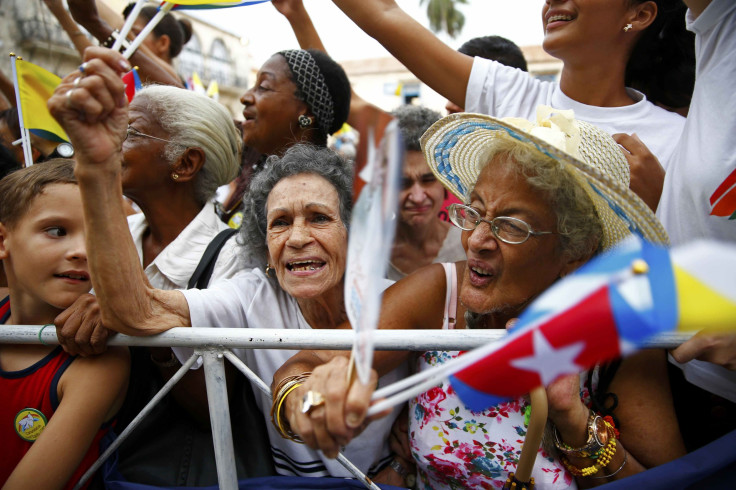 HAVANA (Reuters) - Cuban police detained two prominent dissidents who had been invited to Havana's cathedral for evening prayers with Pope Francis on Sunday, stopping them from seeing the pope for the second straight day, the women said.
Miriam Leiva and Martha Beatriz Roque, two dissidents on the Communist-run island, each said they were stopped separately by state security agents before they could reach the cathedral.
It was the second straight day that police prevented them from attending events with the pope. The women said they had been invited by the Vatican's diplomatic envoys to Havana.
"The authorities told me I would not be permitted to attend any event related to Pope Francis," Leiva said.
An estimated 50 dissidents were detained and prevented from attending papal events, according to the dissident Cuban Commission for Human Rights and National Reconciliation.
Most were released after a few hours but the Patriotic Union of Cuba (UNPACU), the country's largest dissident group, said four of its activists remained in jail as of late Sunday. Those four had attempted to deliver a letter to the pope, one of whom got close enough to make contact with Francis in his popemobile, UNPACU leader Jose Daniel Ferrer said.
Leiva and Roque were believed to be the only ones specifically invited to attend vespers at the cathedral.
A Vatican spokesman said some Cubans were invited by telephone on Sunday but he could not confirm their names.
Roque was the only woman among 75 dissidents jailed in the so-called Black Spring of 2003. They were released in 2010 and 2011 with the intervention of the Church.
Leiva, formerly a member of the dissident group Ladies in White, writes critically about the Cuban government.
© Copyright Thomson Reuters 2023. All rights reserved.