Two Miners Killed After Reported Roof Collapse At West Virginia Coal Mine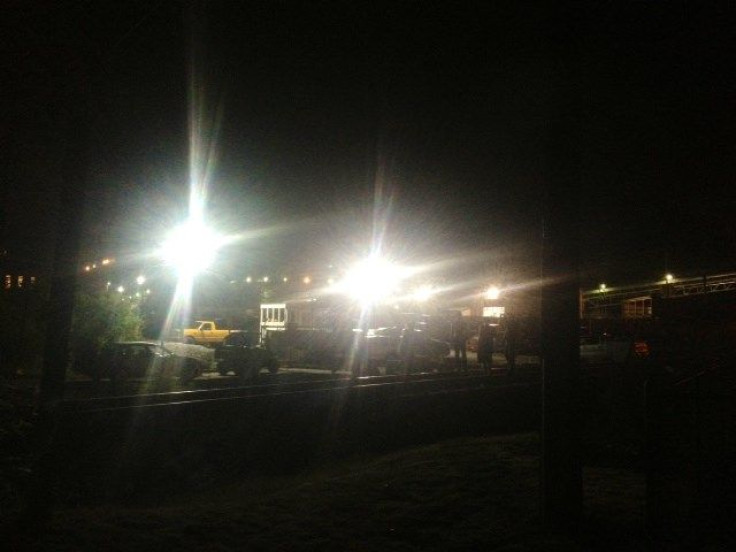 This story has been updated.
At least two West Virginia miners were killed after a roof collapse at the Brody Mine No. 1 near Wharton, in the southwest part of the state.
The two miners have been identified by several media outlets as Eric D. Legg, 48, of Twilight, and Gary P. Hensley, 46, of Chapmanville. The accident occurred at 8:47 p.m. Monday after a coal burst, a sudden ejection of coal, gas and rock from the coal face and surrounding strata. Rescue workers responded to a roof collapse at the mine about 10 p.m., according to WV MetroNews. Before news of her father's death, Legg's daughter told reporters, "I can't wait to hug my dad when he walks out of the mine," she said. "My dad is a hero."
The mine, owned by St. Louis-based Patriot Coal, is in Boone County. The federal Mine Safety and Health Administration designated the mine in October as a pattern violator for repeatedly breaking federal health and safety regulations the previous year, the Associated Press reported. In a statement at the time, Patriot said that it believed the mine didn't qualify for the status and that it intended to contest it.
State inspectors were at the accident scene, but no further details were immediately available.
Since 2011, there have been 19 roof safety violations at the mine, the MSHA said. The most recent report was made on Feb. 9, 2014.
In 2013, the mine received 253 "significant and substantial" violations from the MSHA during a 12-month review, which ended last August. Since 2011, no fatal injuries have been reported at the mine, but the latest report showed 29 injuries Brody Mine failed to report to MHSA and 724 unreported lost work days, the state's WOKW-TV, reported.
The MSHA report said the violations showed that the mine had a disregard for the health and safety of its miners at the time the violations were issued.
© Copyright IBTimes 2023. All rights reserved.