Two States Or Not? Israel And Palestine Spar At UN After Gaza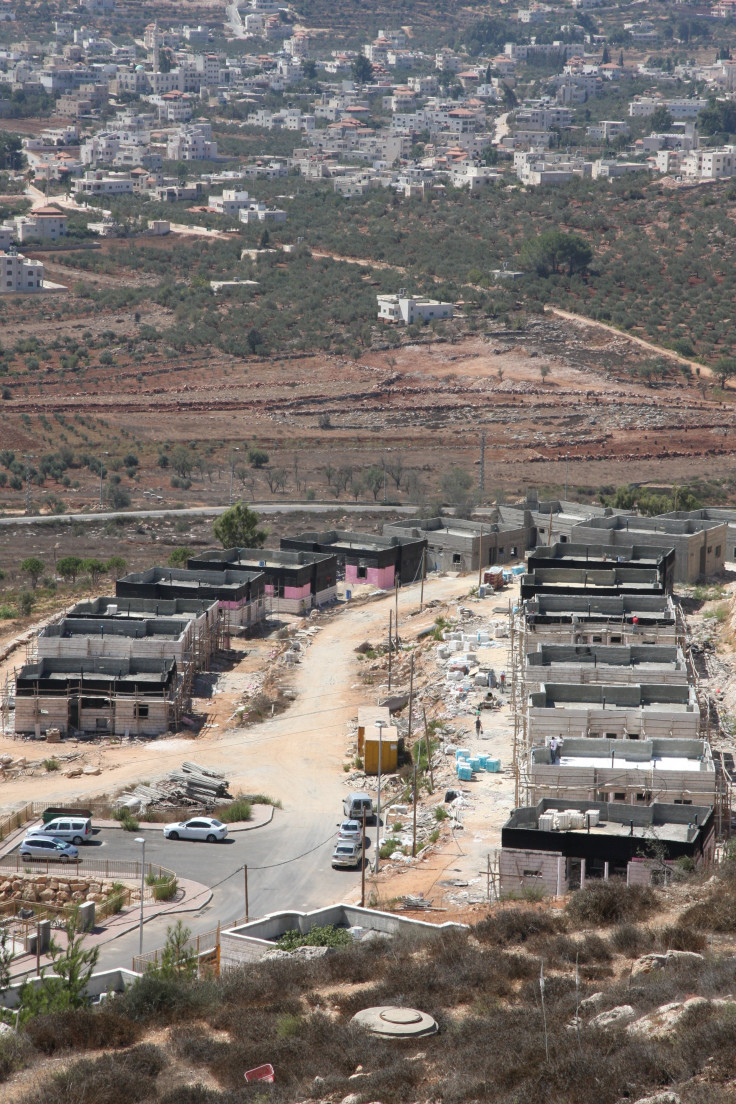 JERUSALEM -- The Israeli-Palestinian battlefield is shifting from the skies over Gaza to the United Nations General Assembly chamber Thursday, as Palestinian Authority President Mahmoud Abbas seeks to keep the two-state solution alive -- and to win a vote on non-member status for Palestine at the assembly.
The United States and some European countries have sought to dissuade Abbas, but any hope that last week's conflict in Gaza would delay his move is dead. The vote is scheduled for Nov. 29, the anniversary of another historic United Nations vote: the one in 1947 to partition what was then Mandatory Palestine, under British control. Abbas is already in New York, and confirmed that he intends to follow through.
Israel considers the appeal to the General Assembly a violation of the Oslo Accords, signed in 1993, which dictate that a permanent solution would be negotiated between Israel and the Palestinian Authority.
The Palestinian Authority and the Israeli government both still officially espouse "two states for two peoples." But with the Oslo peace process stalled, people on both sides are questioning its precepts for peace, and the feasibility of the two-state solution.
"I think the two-state solution is still viable, but I think that Oslo is dead," said Dan Goldenblatt, the Israeli co-CEO of the Israel-Palestine Center for Research and Information, who supports the Palestinian move to gain de facto statehood.
"I think it's a move that he [Abbas] should have completed last year. The Palestinians made a strategic mistake by deciding at the last moment to go to the Security Council, not the General Assembly. I'm not a praying man but I pray that he won't fold this time."
Last-minute lobbying by Israeli diplomats in New York is unlikely to succeed, and Israeli media speculate that the best Israel can hope for is securing the moral victory of abstentions by many democratic states, if not votes against the proposal.
Israel has threatened unspecified retaliatory action, which could range from the withholding of tax revenues belonging to the Palestinian Authority to the complete rejection of the Oslo peace framework and the re-annexation of the territories under Palestinian control. The U.S. has threatened to withhold aid to the Palestinian Authority.
Yet, there are some Palestinians who are reluctant to part with what they say are the benefits that the Israeli state offers.
The IPCRI's Palestinian co-CEO, East Jerusalem resident Riman Barakat, said it was a difficult trade-off between the freedoms ensured by Israel and Palestinian loyalty. "As an East Jerusalem resident, what do you put first? My individual right to property, free speech, my rights as a woman in a difficult Middle East culture? Or my Palestinian identity?"
Anecdotal evidence suggests that a number of East Jerusalem's more than 230,000 Palestinians are now choosing to quietly upgrade their residency by applying for Israeli citizenship. Palestinians had rejected en masse a citizenship offer after the 1967 war, when Israel captured the land they resided on from Jordan and Egypt.
"It's easy to give up on Palestine, but I believe in being an agent of change in my own society," Barakat said, "so I certainly very much support Abbas' approach. It's a step towards asserting the importance of the Palestinian state and it affirms that the Palestinian leadership believes in the two-state solution."
But not all Palestinians are as optimistic about their futures in such a Palestinian state. Alam, who did not provide his family name for security reasons, lives in Nablus and works sewing garments at Mega Print in the Barkan Industrial Park, near the Jewish settlement of Ariel in the West Bank.
He and some 4,000 other Palestinians who work in a variety of factory jobs at Barkan have defied Palestinian Prime Minister Salam Fayyad's boycott of the settlements, in order to earn a steady wage.
"It's better here than with the Palestinians," Alam said. "When I work here I help my family. If anyone tells me not to work here, I will work here. Even if I could work in the Palestinian side and earn a good living, I would still prefer working here. I prefer Israel to a Palestinian state because there's order here."
Palestinian workers in Israel are guaranteed the same rights as Israeli workers: a minimum pay rate of 23 shekels (about $6) per hour, national security, pension, and holidays. There are no such guarantees under the Palestinian Authority, said Ahmad Madina, a 38-year-old father of four from Jama'il who manages the kitchen at Shamir Salads in Barkan.
"I have no alternative to make an income and feed my family. For sure, if they give me a better option I would go and work for the Palestinians. I would prefer to be in my homeland – in a Palestinian state. This is human nature."
This sense of nationalism is precisely why a two-state solution must be the answer, Goldenblatt argued. "There are people today who are calling for a one-state solution or a bi-national state. That ignores the very strong national sentiments that these people feel. To ask Palestinians and Israelis to leapfrog over nationalism is a hallucination. It's dangerous."
But Ron Nachman, mayor of Ariel in the West Bank and one of its first settlers back in 1977, supports the idea of co-existence rather than two states for two peoples. He believes that long-lasting peace can only be made at the community level and that economic integration – such as the example of Barkan Industrial Park – is the key.
"This economy is the basis for a pure and true peace agreement. But I don't know what will be the solution. Nobody knows what will be the solution at the end of the process. But meantime, we need to live together."
The West Bank, land that is supposed to be under Palestinian Authority control in any two-state solution, now has 350,000 Israeli settlers living on it. They are considered illegal residents by the international community.
The failure to solve final status issues, such as the settlements, under the Oslo Accords has resulted to their burgeoning growth, but also to many cases of economic integration between Israelis and Palestinians.
The settlements primarily attract new immigrants who can't afford the living costs of Israel's big cities, and the religious who consider the territory God's promised land for the Jews.
A final determination of the borders could include land swaps that would keep the most populous settlements inside Israel. That worries some settlers, such as David Ha'Ivri, executive director of Shomron Liaison Office, the public relations arm of a group of Jewish communities in the West Bank. According to Ha'Ivri, Israel's withdrawal from Gaza and the recent conflict there illustrate Israel's future under a two-state solution.
"The Palestinians in Gaza had democratic elections and they chose Islamic Hamas as their government, and since then, the rocket fire from Gaza towards Israel has not stopped."
"If, God forbid, the two-state solution were to come about, we would be giving the same people who are now shooting rockets from Gaza, the ability, the option, to shoot rockets into the Tel Aviv area."
Abbas has indicated that he is willing to return to negotiations following the General Assembly vote. But Barakat, the IPCRI Palestinian co-CEO, is not sure that will happen.
The bid by Abbas, she said, is "considered a unilateral move by Israel, but I don't think it is if Israel accepts the two-state solution. It's a challenge to the Israelis – do they really believe in it?"
© Copyright IBTimes 2022. All rights reserved.
FOLLOW MORE IBT NEWS ON THE BELOW CHANNELS