Typhoon Doksuri Ravages China's Fujian Province, Sparking Fires And Disrupting Daily Life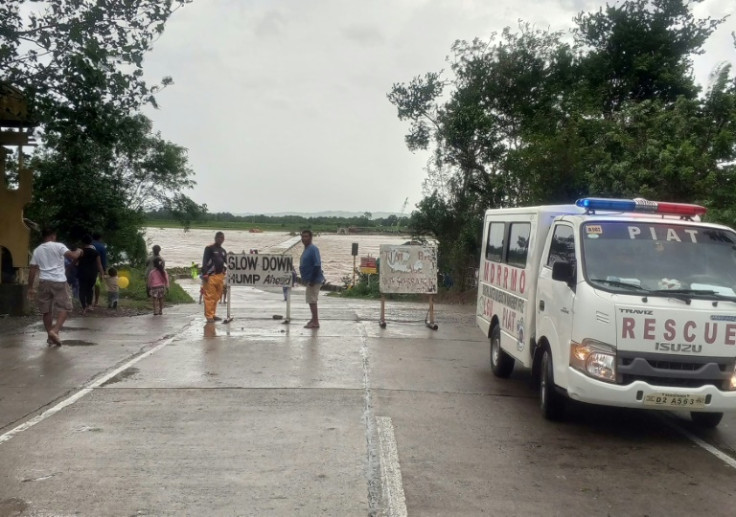 KEY POINTS
Xiamen, Quanzhou and Putian experienced heavy rainfall Friday
Doksuri is the second typhoon to hit China within a span of less than two weeks
Typhoon Doksuri has also left a trail of death and devastation as it moved across southern Taiwan
Typhoon Doksuri made its way into China's southeastern Fujian province Friday, bringing with it intense rainfall and powerful gusts of wind. The strong winds wreaked havoc on power lines, sparked fires and uprooted trees. It also led to the closure of factories and shopping malls in the affected area.
As a precautionary measure, Fujian authorities suspended public transport and flights to ensure the safety of residents and travelers in the region.
According to China Meteorological Administration (CMA), the cities of Xiamen, Quanzhou and Putian experienced heavy rainfall Friday, with hourly precipitation exceeding 50mm (approximately 2.165 inches) in these regions.
"The whole of Xiamen didn't go to work this morning," a Xiamen resident said, Reuters reported. "There are no cars on the roads, and factories and shopping malls are closed. Guess people are scared after Meranti."
Doksuri, the second typhoon to hit China within a span of less than two weeks, is projected to head northward, bringing heavy rainfall to 10 provinces, according to weather forecasters. As it moves in a north-westerly direction, the CMA anticipates a gradual weakening of its intensity.
Typhoon Doksuri has left a trail of death and devastation as it moved across southern Taiwan, following its impact on the Philippines. The storm's fierce winds caused trees to topple and resulted in power outages in hundreds of thousands of homes in the southern region of Taiwan. Authorities took precautionary measures, closing businesses for a second consecutive day on Friday. They also issued warnings about the possibility of extreme winds, landslides and floods, while urging residents to stay vigilant and take necessary safety measures.
Earlier in the week, Typhoon Doksuri struck through the Philippines' most populous island of Luzon, inflicting significant damage and impact. The northern regions of the archipelago were particularly hit hard by the forceful storm. An overcrowded ferry capsized in a lake near Manila on Thursday, killing at least 26 people on board. According to the Philippine Coast Guard, the fierce winds caused panic on the boat and the passengers suddenly rushed to one side, which led to the accident.
"Definitely we are going to file a complaint together with the PNP (Philippine National Police) against the captain and the operator of the motorboat," coast guard spokesperson Rear Adm. Armand Balilo told CNN affiliate CNN Philippines.
© Copyright IBTimes 2023. All rights reserved.