Tyson Chicken Recall 2014: 33,840 Lbs. Of Meat Recalled For 'Salmonella Heidelberg' After Several Reported Illnesses [FULL LIST]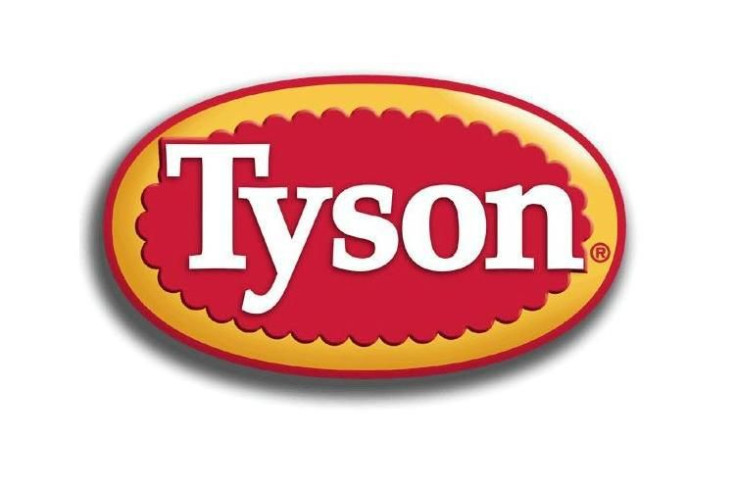 Bad news for chicken lovers -- Tyson Foods, Inc., issued a massive recall for more than 30,000 pounds of its chicken products this week, owing to a potential Salmonella contamination with several reported illnesses and hospitalizations.
According to a press release from the U.S. Department of Agriculture's Food Safety and Inspection Service (FSIS) Friday, the Missouri-based meat company is recalling 33,840 pounds, a total of 846 cases, of "mechanically separated chicken products" due to the health scare. The FSIS has currently classified the recall as a class one, high health risk.
According to the FSIS, the Tennessee Department of Health found that contaminated products may contain strains of "Salmonella Heidelberg," which can cause the common bacterial food-borne illness, salmonellosis. Those affected by the illness will usually experience symptoms such as diarrhea, abdominal cramping and fever after consuming affected products. In extreme cases, the illness can last up to several days and hospitalization may be required.
While several reported illnesses and two hospitalizations have occurred, possibly in connection to the recalled products (all taking place in December 2013), the FSIS insists that none of the defective items were consumed by customers. "These products were shipped for institutional use only, nationwide. The product is not available for consume purchase in retail stores," reads the press release. "According to USDA, some people who consumed entrees prepared with the product at a correctional facility became ill," Tyson Foods added a statement.
The individuals affected by the recall were reportedly from a Tennessee correctional facility, but defective items were shipped to other institutions in California, Florida, Indiana, Kansas, Nevada, New Jersey, Ohio and Wisconsin, Tyson Foods confirmed Friday.
For more information, The USDA Meat and Poultry Hotline can be reached Monday through Friday from 10 a.m. to 4 p.m. ET by calling: 1-888-674-6854. A consumer relations representative for Tyson Foods, Inc., can be reached by contacting: 866-886-8456.
Tyson Chicken Recall:
Product Name: 40-lb. cases, containing four, 10-lb. chubs of "TYSON MECHANICALLY SEPARATED CHICKEN."
Establishment Code: P-13556
Case Code: 2843SDL1412 – 18
Production Date: Oct. 11, 2013
© Copyright IBTimes 2023. All rights reserved.
FOLLOW MORE IBT NEWS ON THE BELOW CHANNELS