Uber For Drinks: Recommendation App Partners With Delivery Companies To Bring You Drinks You Actually Want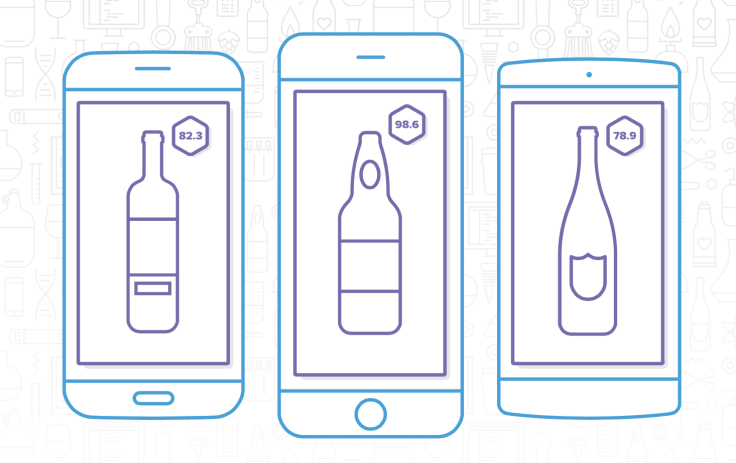 It used to be that you'd have to ask a friend to recommend a drink, then walk to the store, hand over money and take the drink back home with you. Well, none of these steps are necessary any more thanks to a new partnership between the developers of Next Glass and three delivery companies.
Next Glass, an app that will offer drink recommendations based on the drinks you say you like, is now working with Drizly, Total Wine and Wine.com to provide drink delivery anywhere. The partnerships mean that if Next Glass recommends a drink, you can make it happen straight from the app.
"So one situation we see is gifting. A friend of yours can send you your favorite beer or wine, but people don't know what other drinks you may like, so via Next Glass they can get recommendations," said CEO Kurt Taylor.
Drizly offers one-hour delivery in 15 cities, while Total Wine has 116 stores and is the largest independent wine retailer in the country. Wine.com delivers across the country, meaning the three partnerships provide complete coverage across the U.S.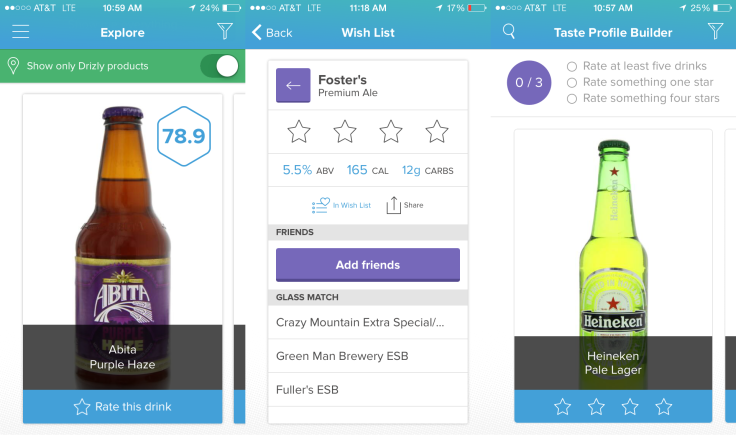 The app has even set up geofences around Total Wine's physical locations. When a customer walks into a Total Wine store, the app can push custom promotions to their device. Coupled with the drink recommendation engine, an app user can walk into a store, grab a bottle and go, without having to spend hours studying each label to work out if it'll be any good.
The developers founded the company in 2012 after a waiter recommended an unsatisfactory bottle of wine to them. Taylor and co-founder Trace Smith realized that, instead of the wine not being good or the waiter not understanding wine, the problem was that tastes vary from person to person. The app aims to solve the problem that varying tastes make it difficult to recommend a drink to someone with certainty that they'll like it.
Next Glass has poured time and effort into perfecting their drink recommendations, using lab analysis of various drinks to avoid depending on vague terms like "hoppy" when making a decision. On first launch, the app asks what drinks you like already, and gives drinks a score on a scale of 100 to decide if you'll like it or not.
Despite all this, Taylor says there are no plans to put up a pay wall. "We don't ever want to charge users to use the app," said Taylor. The company views these partnerships as part of their monetization strategy to keep the app free.
As for where the app will expand to next, Taylor says the developers have grand plans. "We want to have it so when you go into a restaurant, you can take out your phone and within seconds find out which wine or beer you'll like," he said.
The app is currently available for iPhone and Android, but customers are clamoring for more. "We've been getting a lot of feedback about a Windows app," he said. "It's something that we might look into for the fourth quarter. But we were surprised by the amount of requests!"
© Copyright IBTimes 2023. All rights reserved.