Ubisoft Unveils 'XDefiant,' And Fans Aren't Happy About It
KEY POINTS
"XDefiant" is an upcoming F2P online FPS set in the Tom Clancy universe
Gamers were disappointed over how detached "XDefiant" is from the Tom Clancy brand
Some gamers are still willing to give "XDefiant" a shot at launch since it's a free game
Ubisoft has unveiled "XDefiant," a free-to-play multiplayer FPS set in the Tom Clancy universe, albeit with more of a punk rock aesthetic than the traditional modern military setting of previous games. While the trailer pleased some Ubisoft fans, a portion of the community wasn't happy with what they saw.
"XDefiant" features fast-paced combat with realistic gunplay in online arena-style matches involving a few of the factions featured in other games set in the Tom Clancy universe like "The Division" and "Splinter Cell." While the "XDefiant" seemed good on paper, fans were disappointed with how Ubisoft treated the Tom Clancy brand.
The number of dislikes on the worldwide reveal trailer for "XDefiant" outweighed the number of likes by over 50% as of writing, with many viewers commenting on the game's stark contrast from the Tom Clancy brand. Fans noted that the game looked like a generic "Call of Duty" clone mixed with hero shooter elements.
Other viewers also noted that the realistic gunplay developers were marketing hardly mattered as "XDefiant's" arsenal of fictional, high-tech gadgets like full-body invisibility, bullet-absorbing light shields and portable lightning cannons were hardly authentic.
Gamers at Reddit also shared a similar pessimistic perspective of the game. Users berated Ubisoft for its alleged misuse of the Tom Clancy brand and heavy-handed approach to replicating the formula of "Call of Duty" and the hero shooter subgenre.
Meanwhile, other users expressed their concern over the possibilities regarding "XDefiant's" monetization schemes. Some Redditors worriedly pointed out that major "good" factions of the Tom Clancy universe, like Team Rainbow or the Division, were likely to be included in "XDefiant" as premium purchase options.
However, not everybody viewed the game in a negative light. Some users said that they were willing to give the game a shot, especially considering that it's a free-to-play title. Others remain hopeful that "XDefiant's" gameplay will outweigh the game's disparity from its brand.
A closed testing phase for "XDefiant" will begin on Aug. 5 for U.S.- and Canada-based players, with more tests scheduled for the future. Those who want to join these tests can sign up via the official Ubisoft website for the game.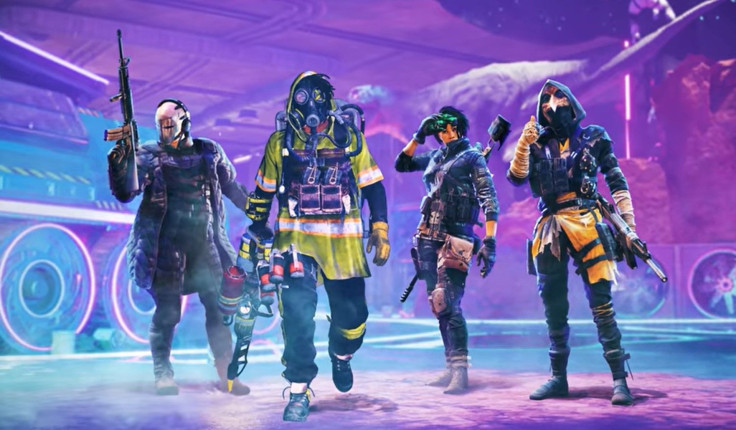 © Copyright IBTimes 2022. All rights reserved.
FOLLOW MORE IBT NEWS ON THE BELOW CHANNELS