UFC 254: Grieving Khabib Nurmagomedov Announces Shock Retirement After Justin Gaethje Win
KEY POINTS
Khabib Nurmagomedov calls it a career after his father's death in July
He wished Justin Gaethje and Conor McGregor well
Nurmagomedov had to deal with a broken foot heading into UFC 254
UFC lightweight champion Khabib Nurmagomedov won over Justin Gaethje at UFC 254 in Abu Dhabi in what "The Eagle" said was the last fight of his mixed martial arts career.
The 32-year-old made the shocking announcement that he was retiring from the sport to fulfill a promise he made to his mother after his father, Abdulmanap Nurmagomedov, passed away due to complications from the coronavirus earlier this year.
"Today I want to say this is my last fight. No way am I coming here without my father. When UFC called me about Justin I spoke with my mother for three days," Nurmagomedov said via the official UFC Twitter account. "She didn't want me to fight without father and I said this is my last fight - and I have given her my word."
An emotional Nurmagomedov went on to thank Gaethje for the clash and wished him well. The Russian mentioned how Gaethje and Conor McGregor will be facing off in January. However, based on previous claims, Dustin Poirier will be the guy the Irishman would be facing in that month. Both are set to clash at UFC 257 – a warmup fight for the much-hyped McGregor vs. Manny Pacquiao bout.
"Thank you coach, thank you guys. Today is my last fight in the UFC. It was my father's dream. Justin and Conor will fight in January, I have choked both out, I am not interested in this." Nurmagomedov said.
When word got out that Nurmagomedov was retiring, McGregor congratulated his rival for a job well done. McGregor and his family also sent their condolences to Nurmagomedov via his Twitter account.
"Good performance @TeamKhabib," McGregor posted. "I will carry on. Respect and condolences on your father again also. To you and family. Yours sincerely, The McGregors."
As of this writing, there is still no word on who Gaethje will fight next. Though Nurmagomedov suggested a showdown between him and McGregor, Poirier has been announced as "The Notorious" next foe. This remains the official fight card unless the UFC makes a change.
UFC president Dana White joined the tributes to Nurmagoemdov and even revealed that the Russian suffered a broken foot leading to the fight.
"Apparently he was in the hospital. He broke his foot three weeks ago. So he has two broken toes and a bone in his foot that's broken – that's what his corner was telling me. Never told anybody," White said.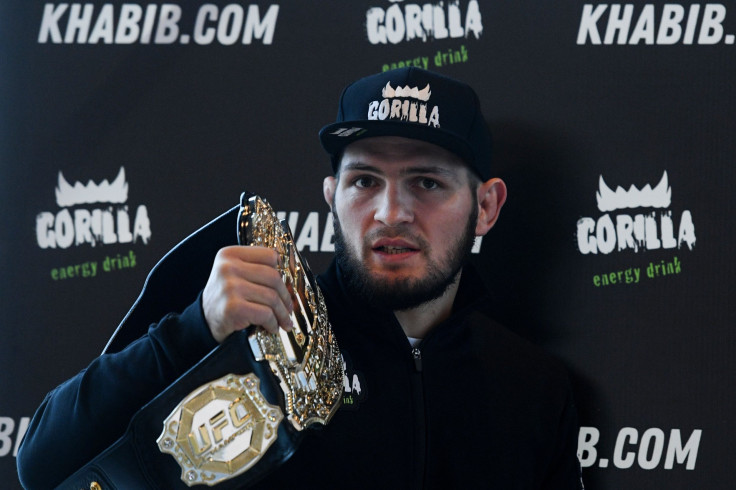 © Copyright IBTimes 2023. All rights reserved.