UFC: 'Scared' Dana White Signs 'Mike Tyson-Type' Fighter After Brutal KO Win
KEY POINTS
UFC president Dana White signed Tafon Nchukwi after his brutal KO win over Al Matavao on "Contender Series 32"
White described Nchukwi as a "Mike Tyson-type figure"
Nchukwi is looking to establish his name in the UFC like his fellow Cameroonian, Francis Ngannou
UFC boss Dana White immediately signed Tafon Nchukwi, a heavyweight whom he described as a "Mike Tyson-type" fighter, following a brutal knockout win on "Contender Series."
Nchukwi was one of the 10 athletes competing on the fourth season of "Contender Series," an MMA competition created to recruit exceptional talents into the UFC. On Sept. 8, the sixth week of the competition, Nchukwi fought in the main event where he dismantled a far more experienced fighter, Al Matavao, with a vicious head kick in the second round.
The 25-year-old's KO power earned him a UFC contract on the very same day, with White admitting that Nchukwi reminds him of Tyson in his prime.
"This guy reminds me of a [Mike] Tyson-type figure," White told reporters after the event. "Physically, visually, and obviously with his fighting style. He's 4-0 and with four knockouts. I didn't see the first three, but the last one was one of the most vicious knockouts I have ever seen."
In another interview, the UFC chief lauded Nchukwi once again and admitted that the undefeated heavyweight already "scares" him considering he is not yet an experienced fighter.
"I don't know what more you could look for in a guy who is going to be a professional fighter," White told ESPN. "This guy is mean, aggressive, [has] unbelievable power, and cardio to back it up. The thing that scares me is he's 4-0 — he doesn't have a lot of experience."
"He fought a guy tonight who has 10 fights," he added. "Normally, I would take a guy like this and put him in a developmental program, but he scared the s--- out of me tonight, and I'm going to bring him into the UFC."
Nchukwi was just one of the 23 fighters who signed UFC contracts after impressing on this year's "Contender Series." However, his frightening knockout power and incredibly strong physique already make him a successor to fellow countryman Francis Ngannou, who established his name in the UFC by also knocking his opponents out cold inside the octagon.
Like Ngannou, Nchukwi is proud of his country, Cameroon. Ahead of his UFC debut, "Cameroon Express" vowed to make his people and his nation proud.
"I'm definitely using this platform [UFC] to definitely show out for my country and my people," Nchukwi recently told MMA Junkie. "I'll let them know we out here. We're coming to take over. We're born fighters."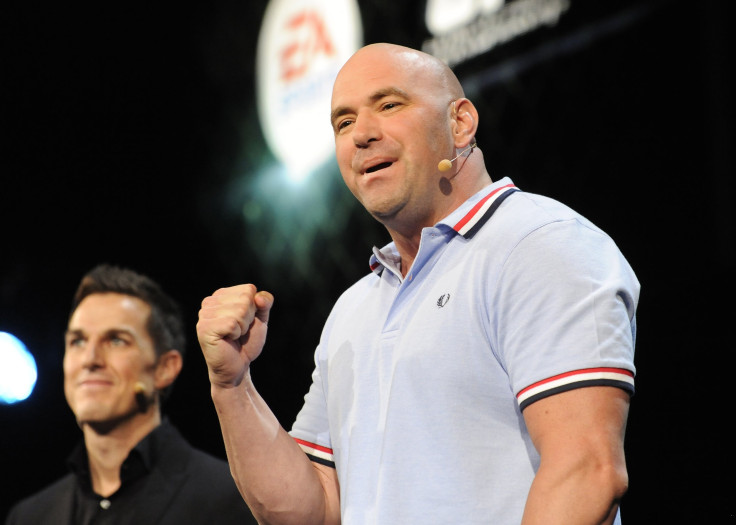 © Copyright IBTimes 2023. All rights reserved.