UK 2014 Growth Fastest In 7 Years Despite Fourth-Quarter Slowdown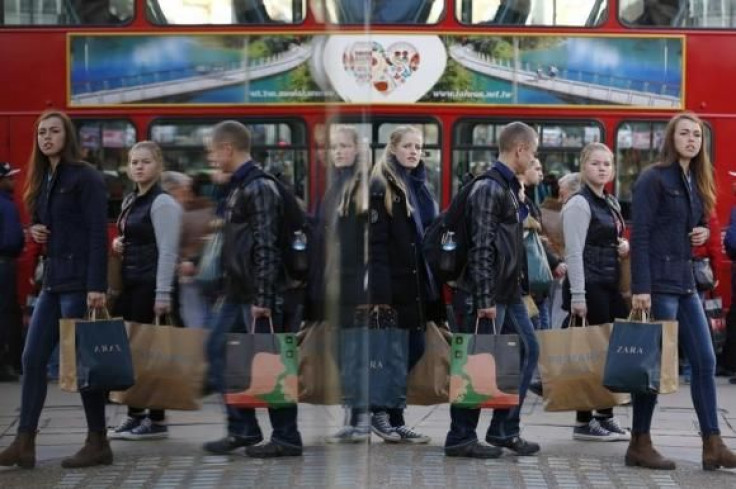 (Reuters) - Britain's economy recorded its fastest annual growth since 2007 last year despite a bigger-than-expected slowdown in the final three months of 2014, giving a mixed message just 100 days before Britons go to the polls.
British gross domestic product grew by 2.6 percent in 2014 as a whole, the Office for National Statistics said on Tuesday, up from 1.7 percent in 2013 and putting it on track to have been the world's fastest-growing major advanced economy last year.
While most countries have not yet reported 2014 growth data, Britain's reading places it ahead of International Monetary Fund estimates for other big developed economies last year, a fillip for British Prime Minister David Cameron ahead of a national election on May 7.
But a bigger question looms as to whether 2014's growth marks a temporary high point as the economy finally started to rebound strongly after years of sub-par growth following the financial crisis, or if it is part of a longer expansion.
The IMF forecasts growth of 2.7 percent for this year, though economists polled by Reuters on average predict a slight slowdown to 2.4 percent.
Tuesday's data showed some loss of momentum, as growth in the last three months of 2014 fell to 0.5 percent from 0.7 percent in the third quarter of the year, a sharper slowdown than the 0.6 percent growth most private-sector economists had expected.
But the ONS's chief economist, Joe Grice, said it was "too early to say" if this slowdown would persist.
"The dominant services sector remains buoyant while the contraction has taken place in industries like construction, mining and energy supply, which can be erratic," he said.
Services output grew by 0.8 percent on the quarter, the same rate as in the third quarter, but overall GDP growth was held back by the biggest quarterly falls in construction and industrial output since 2012.
Weaker gas and electricity and generation dragged on industrial output -- possibly linked to slightly warmer than usual weather over some of the quarter.
The retail sector was a major driver of services growth, adding to signs that Britain's recovery remains more reliant on consumers than earlier thought.
In the immediate future there will be further support to household demand from the sharp drop in oil prices, which are now less than half their level in the middle of last year.
Britain's economy is now 3.4 percent larger than its peak before the financial crisis, and about 8 percent bigger than when Cameron's Conservative-led coalition came to power in May 2010.
But much of this has been driven by a higher population, and output per head is still below pre-crisis levels, despite unemployment at a six-year low of 5.8 percent.
Wages remain below pre-crisis levels in real terms and only now are they starting to grow faster than inflation, prompting the opposition Labour party to continue to focus on a "cost of living crisis" in the run-up to the election.
The ONS's preliminary estimates of GDP are among the first in the European Union, and are based partly on estimated data. On average, they are revised by 0.1-0.2 percentage points up or down by the time a third estimate is published two months later.
© Copyright IBTimes 2023. All rights reserved.